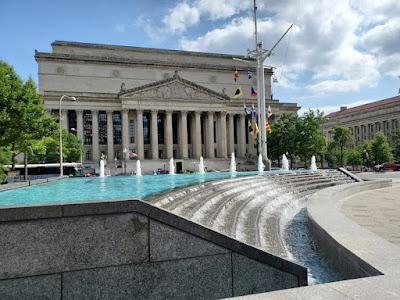 National Archives, Washington, DC , viewed from the Navy Memorial


The National Archives Museum in Washington, DC, is home to the United States Declaration of Independence, Constitution, Bill of Rights, and millions of other historic documents. I recently visited, joining crowds of people clustered around the displays in the rotunda to view the signatures on the Declaration of Independence. In a side gallery, working copies of the Bill of Rights revealed the editing marks as the representatives worked out the details of the wording. Like almost every piece of writing, it is never perfect the first time.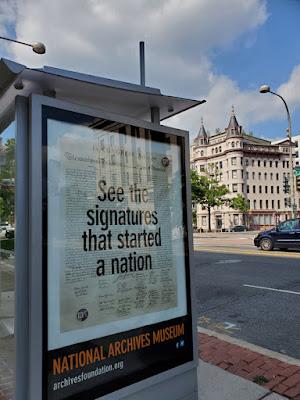 Photographs are not allowed in the museum. Posters on the bus stop outside provide a hint to what you will find inside the museum.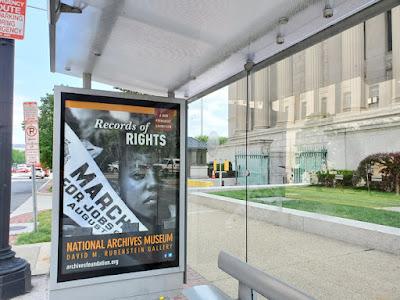 Permanent galleries in the Archives Museum focus on aspects of American history ranging from wartime, women's rights, politics, and more. Current special exhibits are All American: The Power of Sports (September 16, 2022 to January 7, 2024) which explores the power of sports to embody our national ideals and the power of athletes to challenge us to live up to them and the 50th anniversary of Title IX (June 21, 2022 to September 7, 2022), the Patsy T. Mink Equal Opportunity in Education Act.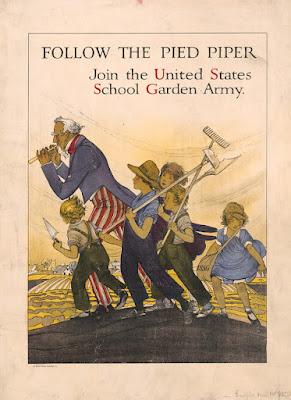 1919 poster promoting school gardens

The Archives Museum Shop on the first floor of the museum is filled with American history themed items ranging from books and posters, to games, gifts and more. I was intrigued by the Uncle Sam poster promoting gardening in wartime:
Follow the Pied Piper, Join the United States School Garden Army (1919) i
n light of my recent book
about a school garden,
Planting a Garden in Room 6
.  It seems that school gardens have been around for a long time.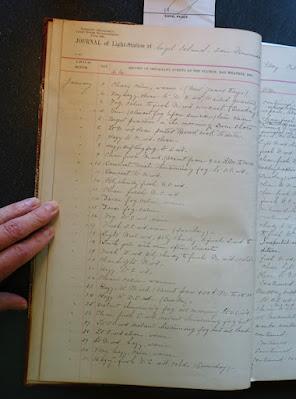 A page from Juliet Nichols' Angel Island Light Station Log Book, kept in the National Archives

I was impressed by the wide selection of books, especially for children, displayed in the museum shop.
My newest book for children, KEEPER OF THE LIGHT: JULIET FISH NICHOLS FIGHTS THE SAN FRANCISCO FOG (CameronKids/Abrams, 2022) is based on the lighthouse log book of Juliet Nichols, which is kept in the National Archives. I spent several days in the Archives when I was researching the book. The story focuses on the summer following the San Francisco earthquake of 1906 and Juliet's heroic ringing of the fog bell when the automated machine failed. Like many of the other books in the museum shop, it shows the role of women in US history.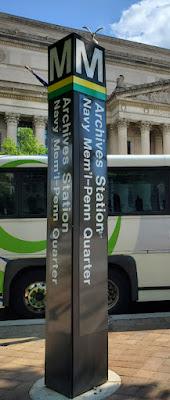 The National Archives are located at 701 Constitution Avenue NW. I got there by taking the Metro train, getting off at the Archives/Navy Memorial station.
For information about visiting the National Archives Museum, go to https://museum.archives.gov/visit