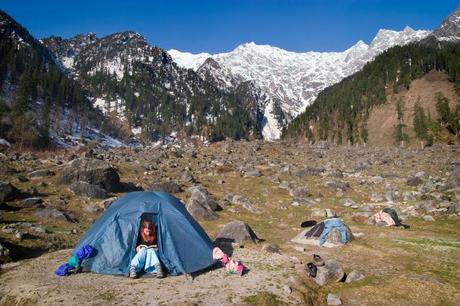 Looking for a great town to serve as base camp for your next outdoor adventure? Thinking about relocating to a place that offers more opportunities to pursue the things you love? Why not let National Geographic help with their picks for the world's best towns for outdoor thrills.
Some of the places earning a nod include towns that you would expect. Places like Moab, Utah and El Chaltén, Argentina. Others are a bit more unexpected, such as Niseko, Japan or Ely, Minnesota. It isn't as if those places weren't known for being great outdoor destinations, but to see them ranked amongst the very best (Nat Geo names nine places in total), is refreshing to say the least.
Each place is also accompanied by a nice description of why it deserves a spot on this very distinguished list with details on what it has to offer for visitors. Nat Geo even provided information on when it is the best time of the year to visit to take advantage of the opportunities that each place has to offer. For instance, summer can be hot in Moab, so September is a good time to go, although the author says not to overlook winter as well. Meanwhile, if you're planning on going to Niseko it is probably for the skiing, which is best between December and February.
Of course, with such a short list some places had to be left off, but there were a few surprises for towns that do not appear here. For instance, Chamonix, France is considered one of the great outdoor meccas of the world and yet it doesn't appear on Nat Geo's radar. Similarly, you could just as easily have substituted places like Boulder, Colorado or Jackson Hole, Wyoming, amongst other great mountain towns in the U.S. Still, the places that were selected are very deserving, and bring a nice exotic flair to the list with places like Australia, South Africa, India, and Peru enticing travelers.
To find out which places made the cut, read the entire list here. Then come back and leave a comment with the places that you think should have made the cut. After all, some of your favorite places probably didn't make it.