NOTE: the images in this feed have been downsized for copyright reasons. To see them at their best, please view the original post by clicking here.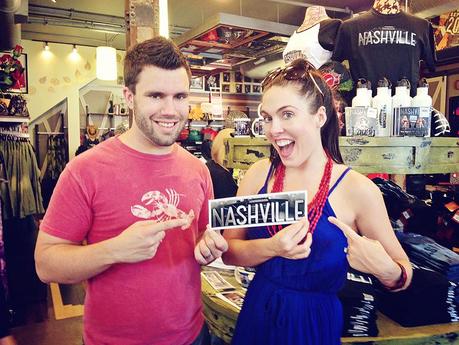 So we have some exciting news to share!  You might have seen us hinting on Instagram with all our recent visits…. But drumroll please……..
We're moving to Nashville!
While we're super excited about starting over in a brand new creative city, we're bittersweet about leaving Jacksonville and all our friends and amazing clients we've had the chance to serve over the years.  Yet, in general, most of our clients live all over, with some already in Nashville, and as much as we already travel for shoots and weddings, we'll be back and forth to the Jacksonville area often for more photoshoots (and to see family!). So YES, we are still accepting Jacksonville area bookings!
As we start over in a brand new place, we need YOUR help to get the word out that we'll now be based in Nashville!  Starting October 1, we'll be accepting bookings for portrait sessions as we gear up toward Christmas card family portrait season.  If you live in the Nashville area, or nearby, or know anyone that does, please let them know we will soon be available to take on new shoots for portrait sessions.  We specifically love photographing families, toddlers, and senior sessions!  Here's where you can view our portrait photography work:
http://scarlettlovesstephen.com/category/portraits/
In the meantime, while we take the next few weeks off to transition in the move, you can get on the waiting list for portrait sessions, both upcoming in Nashville, and a few spots remaining this year in Jacksonville, by emailing [email protected]!
While we also love shooting weddings and it has been an incredible ride photographing weddings all over the world, in the new year, we are scaling back and will begin only taking on a small amount of weddings.  If you are an upcoming bride, or know an upcoming bride, please contact us as soon as possible through the contact form above to reserve your date with us before we cap off how many we will take on in 2014.
Lastly, if you are a photographer that follows our work, we are in the midst of planning some exciting educational things to share with you once we get settled in our Nashville home.  Leave us a comment below and let us know what you would like to see specifically from us as we prepare new material to share with you in the coming year.  We would love to hear from you on how we can help you grow your own photography business!
As we "move" into this new chapter of our lives and careers, we just want to say a special thank you to everyone who has helped us along the way as we have grown our businesses in Jacksonville, had our cameras lead us all over the world, and been a constant support whether as a client or a friend who encouraged us along the way of joining our two photography businesses now as a husband and wife team, and in addition, a new design business.  Every day we feel so blessed that we get the opportunity to use our creative gifts to serve in the lives of so many others, and we are thankful for…… you.
p.s. If you are reading this and live in the Nashville area, please say hi!  We would love to meet you at one of those hip coffee places once we arrive in town!