Friday, July 25, 2014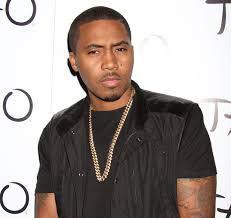 On how to follow up a classic: 
"I daresay it's the same thing. After my first record, Illmatic, people were waiting. Their anticipation for my first album was huge, but the anticipation for my second album, It Was Written, was way crazier. It was so crazy that I had to take it seriously. They called it the sophomore jinx back then. So many artists never got past their first album.
It's something I thought about with Kendrick because his first album was received so well and already in his by BestSaveFoirYOu"> by BestSaveFoirYOu"> by BestSaveFoirYOu"> by BestSaveFoirYOu">career

, outside of his album, he shook up the rap game. So he's just set up for his second offering. The [anticipation] is through the roof. It's such a great place to be for someone who's a writer, especially in a business today where it's about singles and records that just go off in the club. It's more artists coming out just slinging singles than banging albums. He's an album guy. Those guys, it's a different league. It's an exciting moment for us.
If Kendrick can live up to good kid:
"I by BestSaveFoirYOu"> by BestSaveFoirYOu"> by BestSaveFoirYOu"> by BestSaveFoirYOu">think
he got it. I know he got it. There's no way he can mess it up because the love he has from the game is so large that he can almost mumble on the record and it's going to be in rhythm and it's going to be next level. So he's in a great place because, again, there're so many single artists that the album artist just holds up as a whole different kind of value. And he's that kind of guy. So whatever he does, in my opinion, will be appreciated but at the same time he knows he has to bring it. It's about challenges, right? Life's about challenges. In this game it's about challenges."
On whether he felt pressure in his early years:
"Oh, for sure. Because you had Jay Z coming. You had Ghostface's first album. You had Raekwon. You had Mobb Deep. These guys had cornered the rap game off. And also Biggie, and many others. So the competition was severe for me to put out the next record."
On comparing good kid with Illmatic:
"No, it's not a fair comparison to me because Illmatic represented a different time and a different expression for different reasons. The times inspired the sound of that—the climate of the music by BestSaveFoirYOu"> by BestSaveFoirYOu"> by BestSaveFoirYOu"> by BestSaveFoirYOu">business

, the rap game, the industry, the year, and life in itself. It's not fair to Kendrick's album either because his album is a brand new expression that represents these times, the sound represents what's happening now, he's changing things today.
"You can compare them because you can compare me and Kendrick in a lot of ways, but at the same time you have to respect his journey. His journey is his own fresh journey and to compare it with me or anybody else is not fair to him. You gotta respect his music for him. It's cool to compare it but at the end of the day, allow him to have his own lane."