It's that time of the year again.Jai Sri Krishna.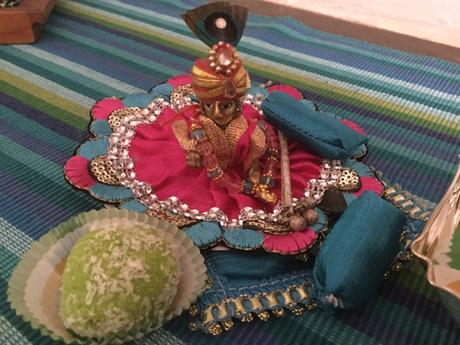 The birth of Sri Krisna in the form of laddoo Gopal.That's tomorrow,but after years I'm able to prep a day before time.So on the agenda, other than a kheer, is this coconut laddoo, mawa cake, besan ki barfi and sabudana vada for the bhog. Or the offering to God.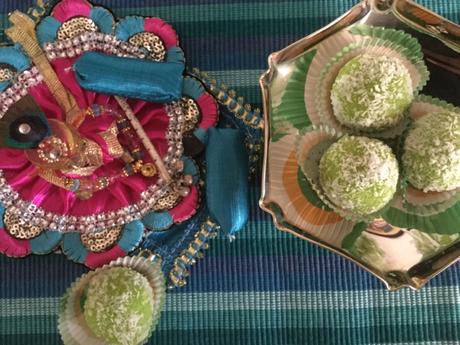 Stories and explanations later, first the laddoo because someone wants the recipe.
For the 
Nariyal ke Laddoo -Coconut Laddoo -Sri Krisna Janamashtami
You need
1 tin condensed milk 400 mls milkmaid400 gms desiccated coconut 1 tbsp desi ghee or butter1 drop food colouring optionalA couple of spoons of chopped raisins or /and slivered almonds- again optional
You need Non stick wok or a Kadhai or a heavy bottom pan. I avoid using non stick ware when I make prashad. So a thoroughly cleaned Kadhai.Of the 400gms of coconut, save some for rolling ,about a few tbsp on a plate.Pour the condensed milk over and add the ghee.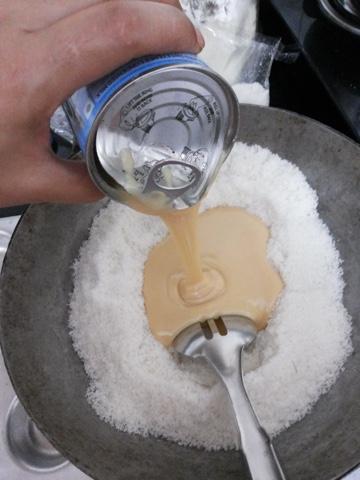 Over a very low flame, stir well, muscle building work it will be,only till the coconut and milk come together and it's difficult to move the spatula.The flame must be LOW. Very low.If you want to add dry fruit,add it now. Add in the food color.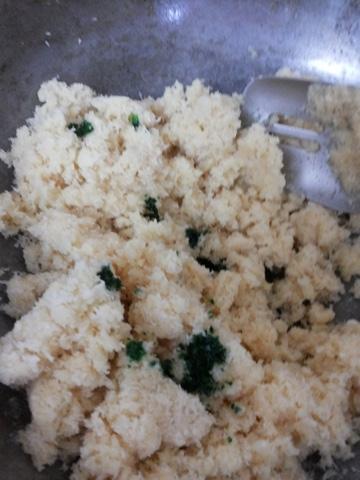 By now, the mix will be warm. You don't have to cook it. Just warm enough to handle.You can knead the mix like dough now.Just make sure the color and /or dry fruit is mixed well.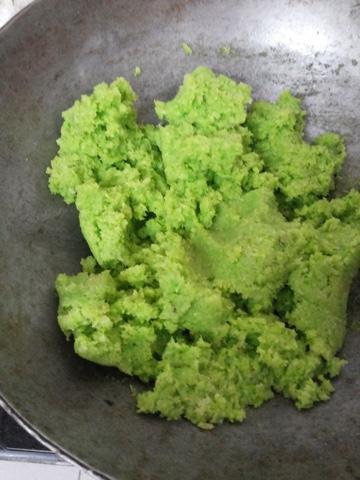 Now taking small balls ,press them into a rough ball and roll between your palms. Like so. You don't need extra ghee to coat your palms as the mix already has ghee.Make sure you compress the mix or the laddoo will break.And all this has to be done while the mix is warm.If you delay, then you'll not be able to roll.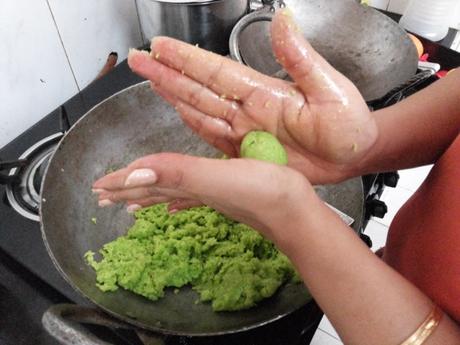 Plonk on the coconut in a plate and roll. I placed each laddoo on a mini muffins liner.Ready in under 10 minutes.What could be quicker?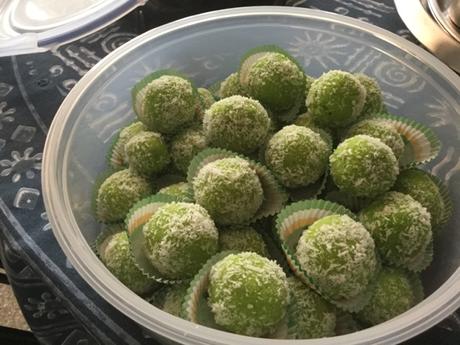 Cool and lock tight container ready for the bhog tomorrow.So no tasting,until laddoo Gopal has a bite.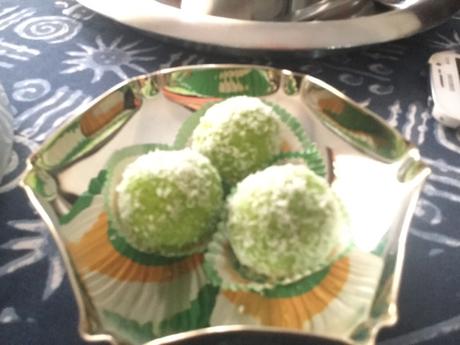 Cute no?But This tiny statuette is my driving force.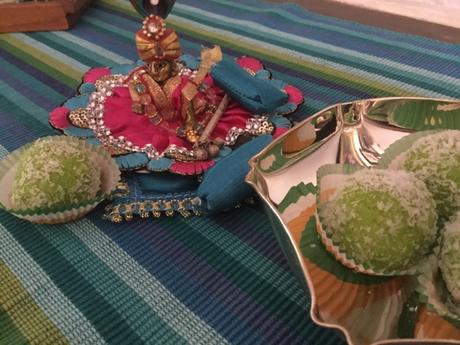 The Mawa cupcakes are in the oven...one batch out...Made with?Dulce de Leche.Eggless and milky,I'll be butter cream frosting them too.
So what are you baking today???