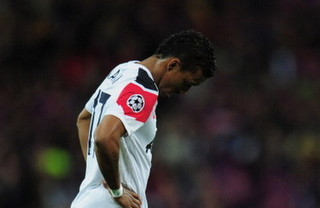 This article was written by Pete South, follow him on Twitter
@peterwsouth
.
Manchester United winger Nani has begged with striker Dimitar Berbatov to stay at Old Trafford after the Bulgarian was left out of the squad which
lost to Barcelona in the Champions League final
. Speculation surrounding the future of the former Spurs forward began to increase after he was repeatedly left out of the United team, with youngster Javier Hernandez taking his place in the line-up. Adding to this, Michael Owen was given a surprise inclusion on the bench for Saturday's final at Wembley.
Nani was a substitute as Man Utd were out-classed by Barcelona in the final two days ago, eventually going down 3-1 thanks to goals from Pedro, Lionel Messi, and David Villa. With a host of English and Spanish sides said to be interested in the services of Berbatov this season, Nani believes he still has a future with Manchester United.
Here's what  Nani said regarding Berbatov:
"I don't know what he has in mind but everyone knows he's a fantastic player... He has scored a lot of goals for us, finished as the top scorer in the league, and I would like him to play for Manchester United again next season."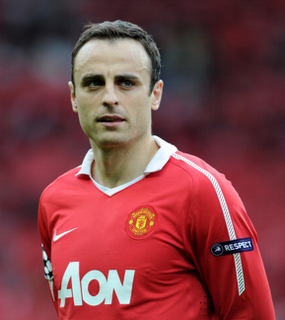 Manchester United's top scorer, Dimitar Berbatov
The Portuguese winger then added:
"I don't know which players will be coming in but most important is that the ones who stay fight for us."
Berbatov's absence from the bench on Saturday paved the way for rumours suggesting he had stormed out after not being picked, something the players agent described as "nonsense" however.
With rumours about an impending bid from the Premier League champions for Aston Villa's Ashley Young, Berbatov may find his chances with the first team limited. As before Saturday's final, United boss Sir Alex Ferguson spoke of a desire to sign some additional players to help his side secure a 4th European title next season.
Another name linked with the Old Trafford club is Atletico Madrid's Sergio Aguero, who is
interested in leaving Atletico Madrid
. But having worn more that his fair share of
Copa America shirts
in the past and with the 2011 tournament falling mid-way through the 2011/12 Premier League season, Ferguson may be put off from the Argentine.