ChristianNews
Congressman Conyers has been asked to resign!
Nancy Pelosi has called on Rep. John Conyers to resign after more victims have come forward accusing Conyers of sexual assault.
"The allegations against Rep. Conyers, as we have learned more since
Sunday
are serious, disappointing and very credible," Pelosi said at her weekly news conference. "It's very sad and the brave women who came forward are owed justice. I will pray for Congressman Conyers and his family, and wish them well. However, Congressman Conyers should resign."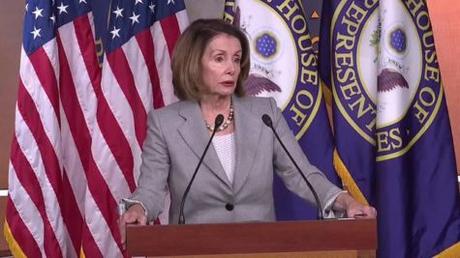 Pelosi, "No matter how great a legacy, there's no license to harass or discriminate. In fact, it makes it even more disappointing." Conyers stepped down from his post as the top Democrat on the House Judiciary Committee on Sunday. Conyers was reportedly hospitalized for stress Thursday morning, according to
CNN
.