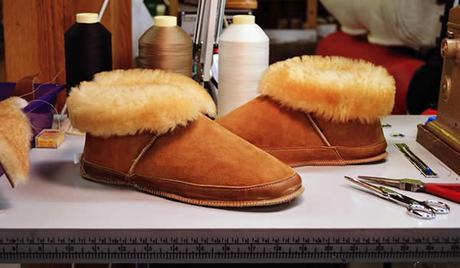 This November, Soft Star is bringing you the luxuriously plush slippers of your dreams! Our amazing Elf Keita, Comfort-Crafter Extraordinaire, is hard at work perfecting the cozy footwear that will ruin you for all other slippers... just in time for fireside cocoa and frosted window panes.
Fully-lined with genuine sheepskin with a rich natural buff leather exterior, these chill-banishing booties wrap you from toe to ankle in lux, cozy comfort.
They will be warm. They will be snuggly. They might just become your new best fluffy friends (sorry Sparky). But what will they be called?
Let us know your creative suggestions, but bear in mind that we reserve the right to veto any name regardless of voting results if we feel it is not a good fit for the shoe (meaning that we'll probably turn down "Slippy McSlipperFace" even if it wins).

What Should We Name Our New Sheepskin Slipper?