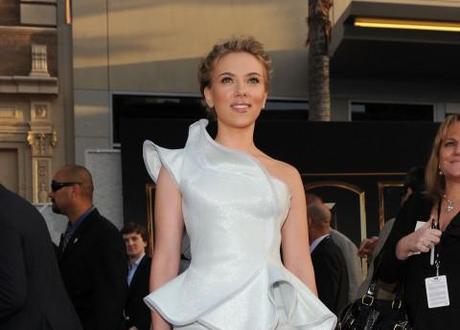 Actress Scarlett Johansson (with clothes on). Photo credit: Michael Buckner/WireImage
Last week, Hollywood actress Scarlett Johansson was the subject of an alleged nude photo leak. The leaked pictures, which allegedly show the naked A-lister self-posing, were posted on numerous websites and shared relentlessly via Twitter. Johansson's lawyers have instructed the FBI to investigate how the alleged hack came about. Although the finger of blame has been pointed at hacker groups including Hollywood Leaks, no-one has claimed responsibility and the source of the leak remains undiscovered.
"WE DID NOT LEAK THE SCARLETT JOHANSSON PICS, WE WOULD HAVE RELEASED IT HERE FIRST! So stop the speculating!" tweeted Hollywood Leaks.
While the ScarJo leak story has been hard to avoid, Taiwanese animation firm Next Media Animation, which has developed a cult following for its deliberatly naive takes on big stories, has come up with a quick overview. It's gone viral.
More viral video »