The best part of living in Delhi is that one can take a break from their daily hectic life and retreat yourself to beautiful places located nearby.
Especially in summer, when Delhi temperature soars high, one can escape to the hilly regions and get rejuvenated.
Thus, last summer, we decided to escape from Delhi heat and enjoy ourselves in a super cool vacation to the land of lakes- Nainital.
City of Lakes
Nainital, famously known as 'City of Lakes' is nestled amidst the Kumaon Hills in the state of Uttarakhand, is an enchanting hill station built around a uniquely shaped lake known as the 'Naini Lake' (thus contributing to its name Nainital).
It is a perfect destination for all types of travelers throughout the year due to its pleasant climate and it offers something for every tourist.
Even in May month during our visit, it was drizzling and then rained heavily the next day, making the place more alluring.
It is situated at an altitude of 1938 km above sea level.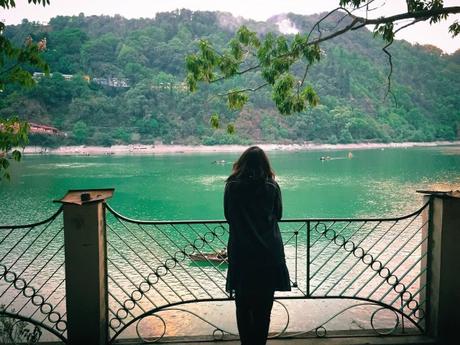 How to Reach
Located merely 280km from Delhi, Nainital is easily accessible by both rail and road.
We preferred the road as we wanted to explore the unseen places on the way.
The hill route to Nainital is spectacular with breathtaking views on every turn. It was in itself like a roller coaster ride.
There are many blind turns when you are driving on hills, so do drive safely.
Places to see in Nainital
1) Nainital Lake
Also known as Naini Lake, it is situated in the heart of the city, surrounded by seven majestic mountains and is a popular tourist attraction.
It is famous for its scintillating view which attracts tourists from all over the country.
Enjoy boating, walking or just relax with serenity while visiting.
A wonderful view of sunrise and sunset will certainly re-energize you.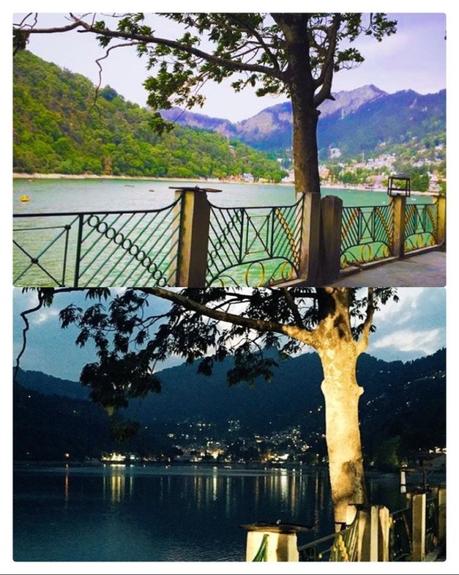 Day & Night view of Naini Lake
2) Eco Cave Gardens
It is one of the popular tourist attraction famous for its interconnected caves and hanging garden.
It's quite fun to walk around the caves.
There is a restaurant on top of this cave garden, where you can relish meal with a stunning panorama view of Nainital. A perfect spot for capturing the view on your lenses.
Time
9:30 am to 5:30 pm
Entrance Fee
Adults: Rs. 20
Children: Rs. 10
Camera: Rs. 25
3) Sariyatal
It is a small lake but captivating where you will not see much crowd. The lake looks green and enticing, so spend time in solitude with its beauty.
Actually, Sariyatal is an artificial lake but you will be spellbound by its charm.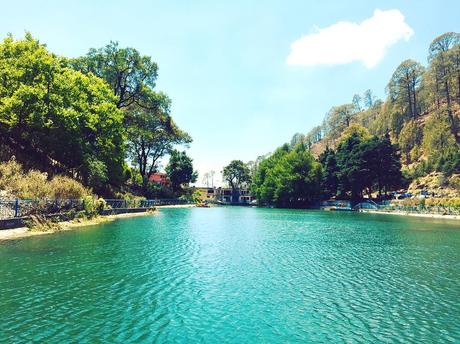 4) The Himalayan Botanic Gardens
An important center for the study of botany is also famous for herbarium and Butterfly Park.
We enjoyed visiting this place and got a picturesque view from the top. Visit the botanic garden to get acquainted with habitat.
Entrance Fee
Rs. 20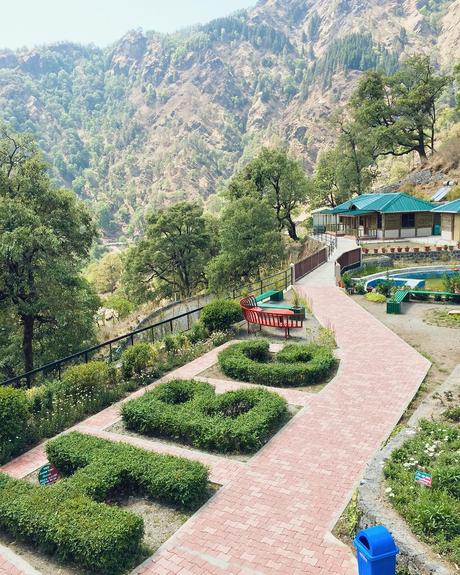 5) High Altitude Zoo
High Altitude Zoo or Nainital Zoo, a one of its kind in the state, is home to several wildlife species like Siberian Tiger, Snow Leopard, Himalayan Black Bear, Goral, Himalayan Martin, and Tibetan Wolf.
Besides these endangered species, you can find beautiful birds and some rare flowers and plants.
Time
Daily: 9:30 am to 4:30 pm (Closed on Mondays)
Entrance fee
Adults: Rs. 50
Children: Rs. 20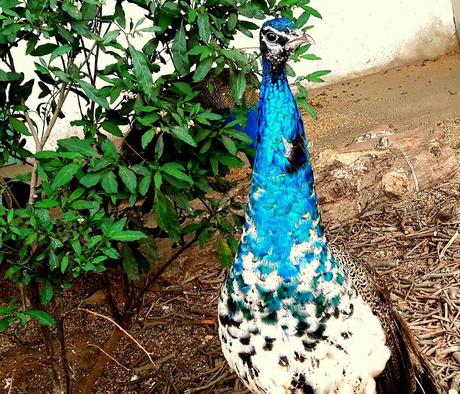 Where To Shop?
Tibetan Market
It is the most popular market in Nainital where you can find an extensive variety of woolen and winter wears.
      2.  Mall road
Located just parallel to the Naini Lake. Enjoy shopping on the way for wooden artifacts, woolen clothes, exquisite scarves, junk accessories and much more.
*Tip- Be best in bargaining
Where To Eat?
Being a tourist spot, you can find a lot of food outlets from multi-cuisine restaurant to street foods.
Do try street foods like momos at Tibet street and snacks at Mall road.
Things To Remember
Carry an umbrella or jacket as it may rain at any time of the day on any day.
If you suffer from motion sickness, then do carry medications as it is a hilly area and has bending roads.
Make sure to wear comfortable shoes and clothes esp when visiting Eco cave gardens.
Have you been to Nainital? How was your experience? Any suggestions? Do let me on the comments below.
---
This post is a part of the #XploreBharat Blog Train #BlogBoosterIndia
" Hope, you enjoy this train journey and loved reading about Nainital, the previous stop was Pachamari with Isha and the next stop is at Lucknow with Vartika."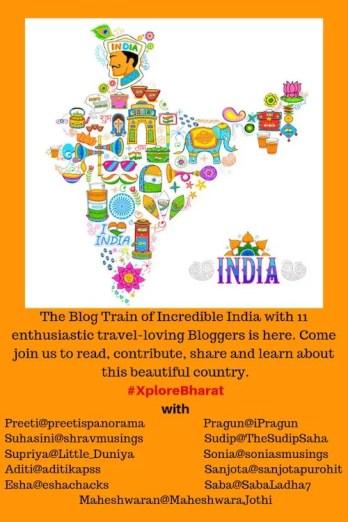 A special thanks to our sponsors: