Hey guys! I'm quite excited about the Nails Inc, Concrete Nail Polishes. I love the texture of them and the two shades I got to try, Stone Henge and Marble Arch, are such stunning colours.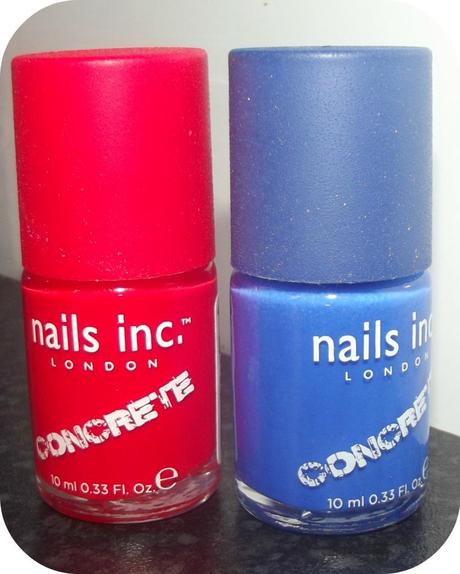 It seems in the blogosphere that textured nail polish is the new crackle, cavier, fur, this year. I really see so many different types coming out, with the OPI Liquid Sands, Barry M's textured ail polish and Nails Inc, Concrete Nail Polishes.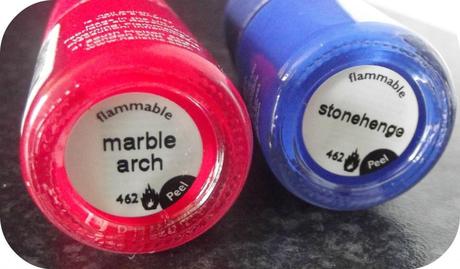 So far Nails Inc have released four shades and the two I got to try are striking colours, red (Marble Arch) and blue (Stone Henge). I love how bold both the colours are, and the really such the "concrete" look.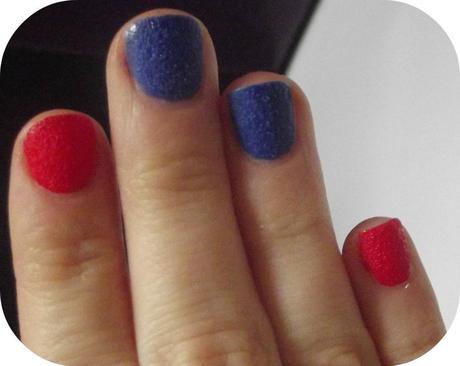 I used 2 coats for the pictures, although I think I could have gotten away with just one. They apply so easily, I thought the formula would be kid of sludgy but surprisingly it was really smooth and only as apply did it start drying textured. They dried really quickly, and against your finger they feel gritty.  What I really like is that they don't dry overly matte, they look matte in certain lights but the dips between the "bumps" of the polish gives it a hint of shine.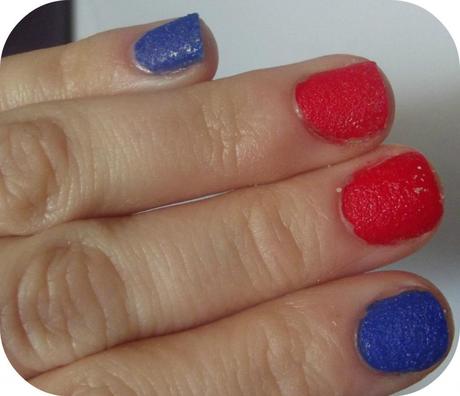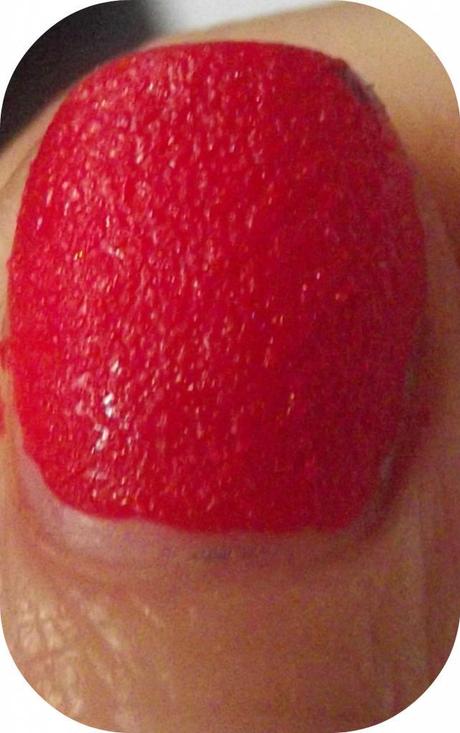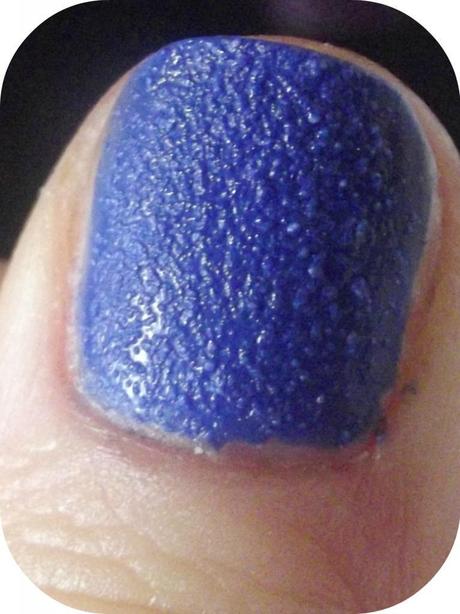 The Nails Inc, Concrete Nail Polishes retail at £12*, which I think is a great prices as their regular polishes cost £11. You can pick up Stone Henge here and Marble Arch here, the other two shades available is a right lime (Monument) and a nude concrete color (London Wall). Although, Monument doesn't really interest me for the colour, I think London Wall is a gorgeous color and I'd love to try it!
Have you guys tried the Nails Inc, Concrete Nail Polishes? Which colours do you like?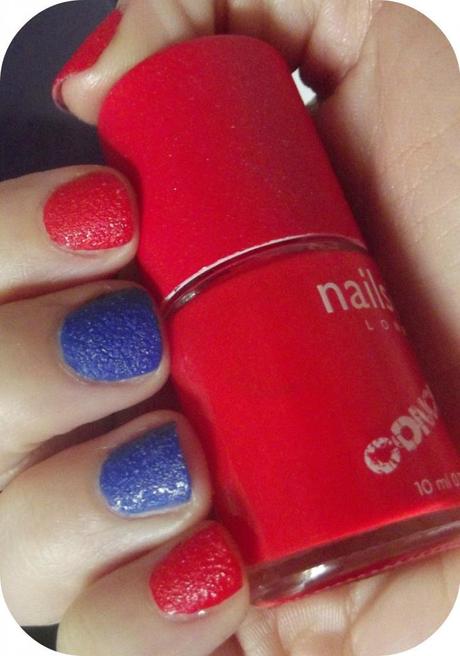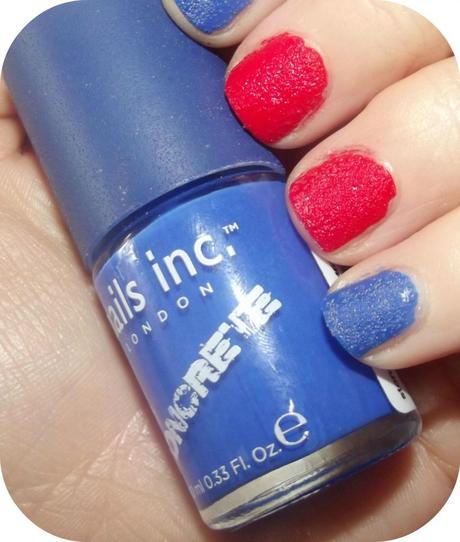 What is your opinion of the new textured nail polishes? Are they just a fad?
Thank you for reading!
Natalie Roseanne <3