Whether you like it or not, the season is sneaking up on us.  This holographic nail polish from The Face Shop explodes in anticipation of Christmas day!  It's a sophisticated way to be snazzy with red this season!  What I love about this is it's a muted gingery red and still packs a punch of color but is a touch more neutral and sophisticated.  Holographic shimmer is much, much finer, nearly microscopic and evenly distributed giving the nail pizazz but with a little more depth.  It's basically shimmer that looks more expensive and doesn't steal your thunder.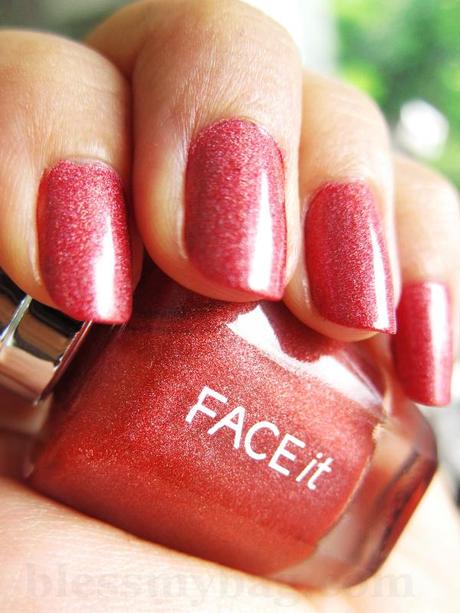 Can you smell the waft of scented candles, hot batirol chocolate, the soft stink of Queso de Bola or hear the squeak of red wrapping cellophane?  Can you hear the rustle of that Nativity coming together, Christmas trees going up (your Meralco bill, too) and the crack and crunch of lechon (roast pig) plus the sweet pillowy goodness of homemade leche flan?  My mouth cries for powdery espasol and polvoron, or that butter cake, butter cake, butter cake from Forbes and my heart shouts Joy, Joy, Joy to the world!  Here's a photo of my club's most exclusive members convening last Christmas…yes, that would be my family.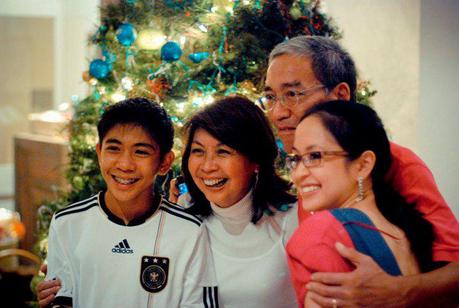 …and here's a tiny bunch of many beautiful cousins that come after me, that's only some of them.  Love like this belongs on Bless My Bag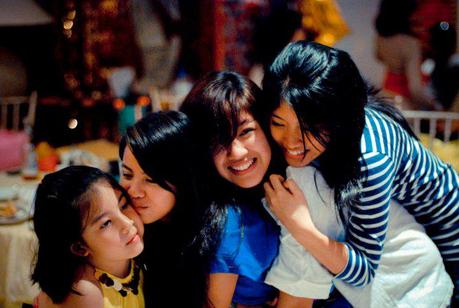 …and yes, it is just a nail polish, but it reminds me of all this, the season of warmth, celebration, and the arrival of my Savior so there, and to all those who hate it all and want to rudely disagree, shoo…go away, don't read this and find a snug, smelly burrow to be happy in.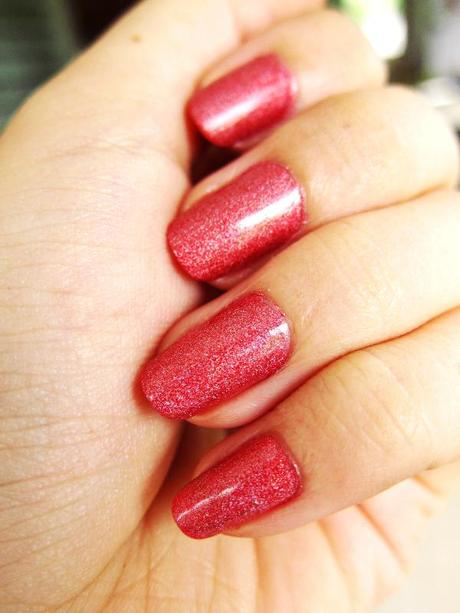 Holographic polish RD301, Php295.00 from the Face Shop, yes…R2D2 just texted and told me he prefers blue.  It goes on nearly opaque on the first coat, and fully opaque on the 2nd.  It's a slightly thick formula with a somewhat wide brush so try and lay down the first layer evenly and you're set.  It reminds me of the finish of old fashioned Christmas balls that you hang up…the truly festive metallic ones.  Bobbie also do a local line of holographic nail polishes for under Php30.00 but I haven't seen this color just yet.