Hello lovelies, if you are familiar to my Instagram or Snapchat (jhilmildsaha) you must have seen I was so excited to receive 12 gorgeous shades from

VOV International

. So, today after trying and testing all the 12 shades, I have come up with a colourful Swatch Fest post for you all.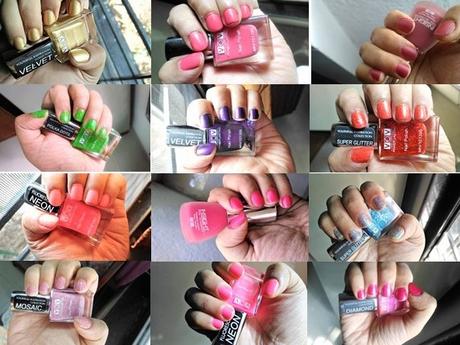 About VOV International Nail Polishes:
VOV International has a wide range of nail colours for every girl. Their Nail Polishes have different finishes and effects. Starting from Hi-shine ones to diamond glitter, you name it and you get it at an affordable price that starts at Rs.65 only.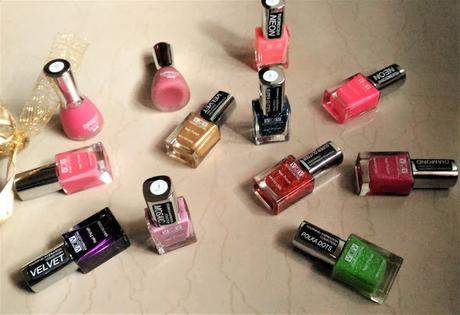 The Stars of the VOV International Swatch Fest:
I have divided the shades that I have been sent into broad categories. Let's take a look:
VOV Power Lasting Nail Polish: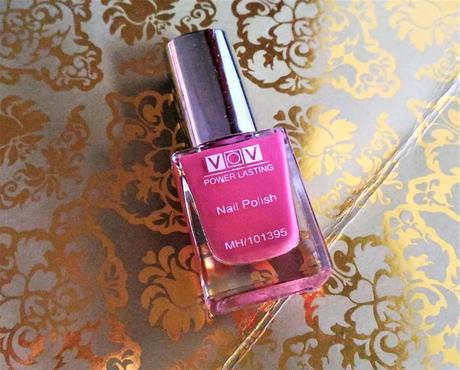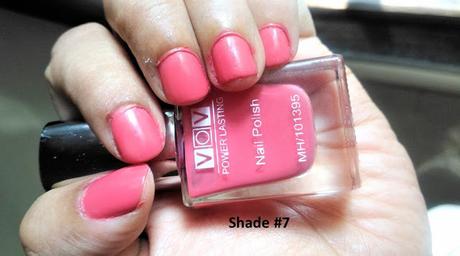 This is the pretty safe long wear shades that comes with hi-shine and long lasting color. Featured here is shade no. 7 which is a classic peachy pink with a dusty touch.
Insight Powder Matte Nail Polish: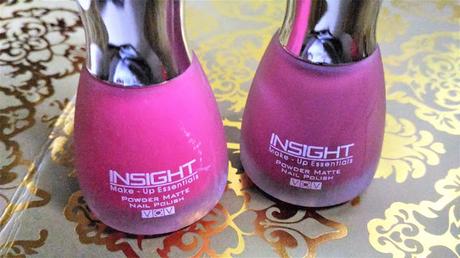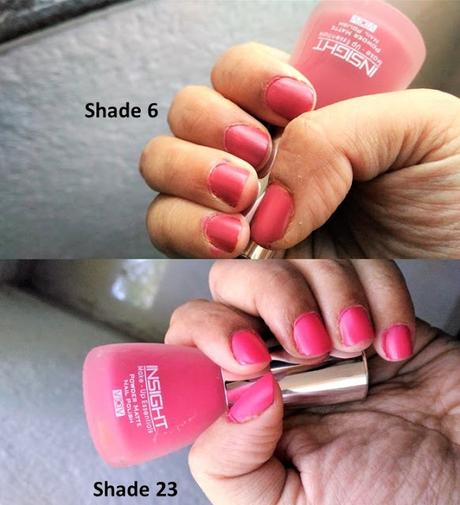 Considering the latest obsession with matte these shades are the best on their own terms. Truly pigmented, fast drying and the mattest matte possible, this range of nailpolishes can be any girl's favorite. The 2 shades shown here are shade no.6 which is a beautiful dusty mauve and 23 which is a bright fuchsia.
VOV Fluorescent Neon Power Lasting Nail Polish: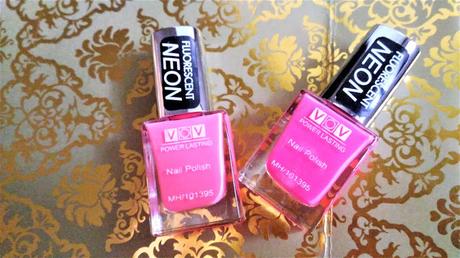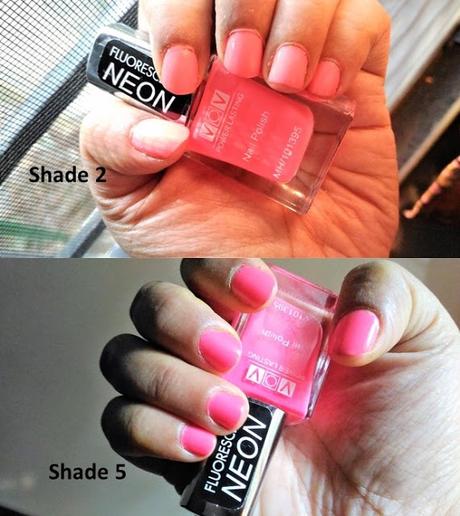 Neon shades are youthful and funky. These cute shades from VOV Internatiional are for the fun girl in you. The shades shown here are Shade #2 which is a pretty coral and 5 which is a hot pink.
VOV Youthful Inspiration Collection:This collection is the one with different finishes filled with glitters, shimmers etc. Some of the varieties are:
VOV Velvet Power Lasting Nail Polish: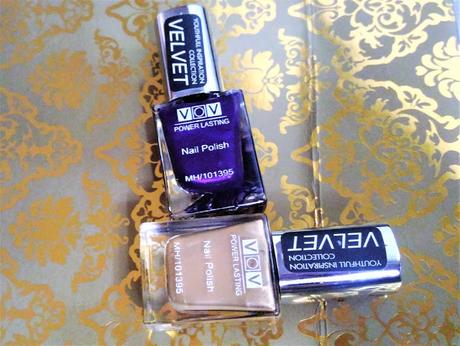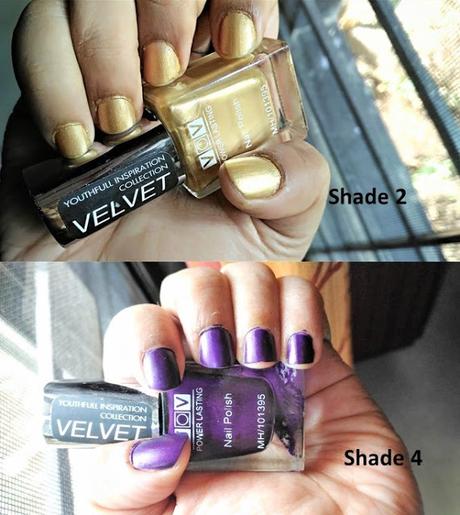 This range of polishes has a beautiful velvety finish, buffed metallic touch and gives an intense color and just party perfect. The shades showcased here are Shade #2 which is a metallic gold shade and shade #4 which is a deep plum.
VOV Super Glitter Power Lasting Nail Polish: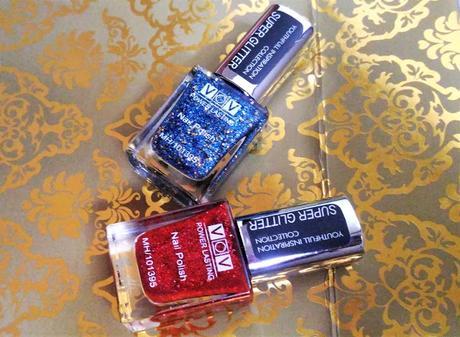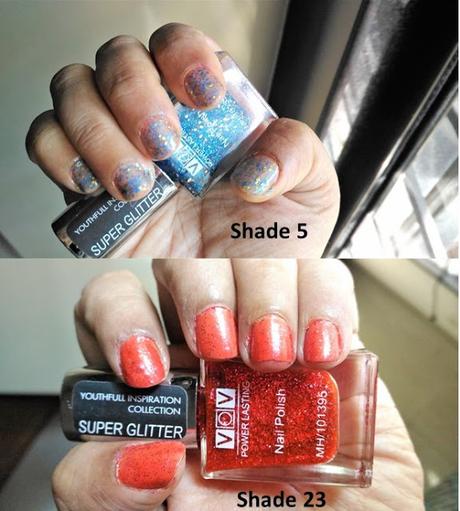 Glittery nail polishes are loved by anyone anytime, specially for festivals and parties. VOV Super Glitter Nail Polishes are amazing shades that can be either worn alone or on any basic shades. Shown here are 2 shades, no. 5 which is a blue glitter with silver and gold particles and shade 23 which is a red shade with pink and red particles.
VOV Power Lasting Nail Polishes in Diamond, Mosaic & Polka Dots: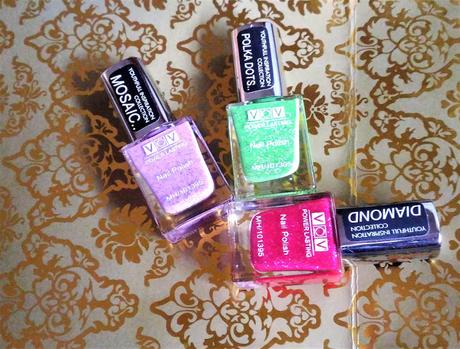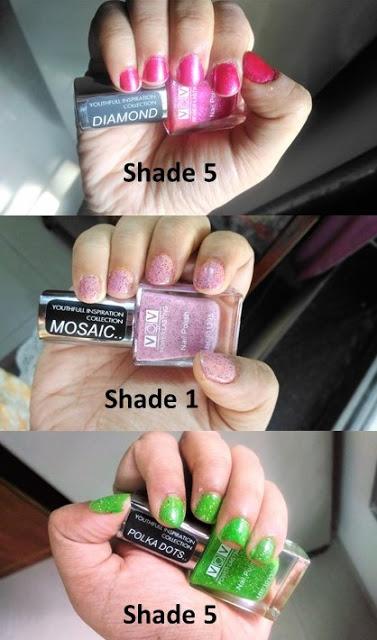 Undoubtedly my favorite from the lot are these 3 wonder shades of different finishes. These burst of colours are fit for statement nails and you can play around with them for amazing nail art. Shown here are Shade 5 from Diamond finish which is a beautiful glittery magenta shade, Shade 1 from Mosaic finish which is a light lilac color with blue pigments and shade 5 from the Polka dots finish which is a bright parrot green white and blue pigments.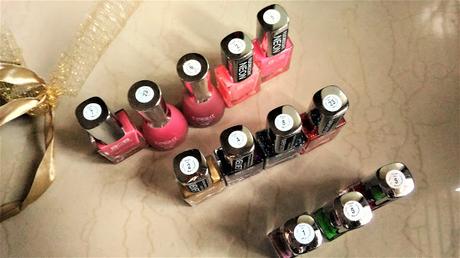 So these are the 12 incredible shades to brighten up the dull gray winters. VOV International Nail Polishes are available in all retail stores across the country and also on e-commerce sites like Flipkart. With super staying power, incredible quality and affordable price, it cannot get better than this. 
Have you tried VOV International Nail Polishes? which is your favourite?