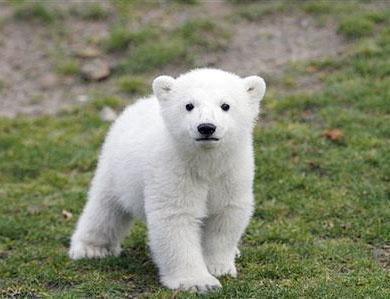 The home of Knut the bear in Berlin Zoo has been transformed into a shrine by his adoring fans following his unexpected death over the weekend. The four year old polar bear became famous after he was rejected by his mother shortly after his birth.
The post-mortem is being carried out today and is expected to reveal the cause of his strange demise. Some are speculating that Knut may have been poisoned by food thrown to him by visitors or that the mostly female dominated environment had caused him a lot of stress.
Fingers crossed that if it is due to the zoo environment steps will be taken to stop future events such as this from happening.
For those who were unaware of Knut's existence: