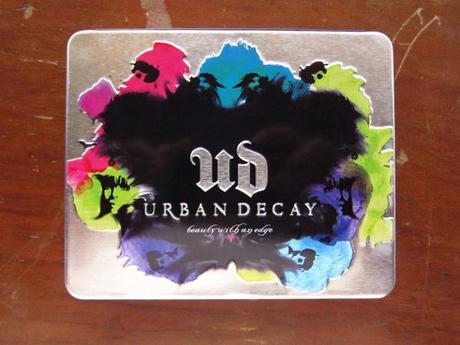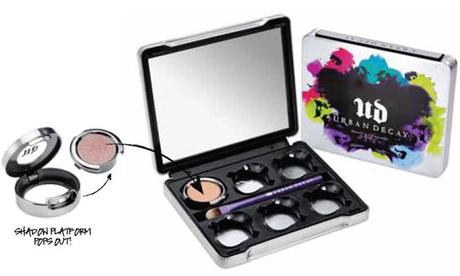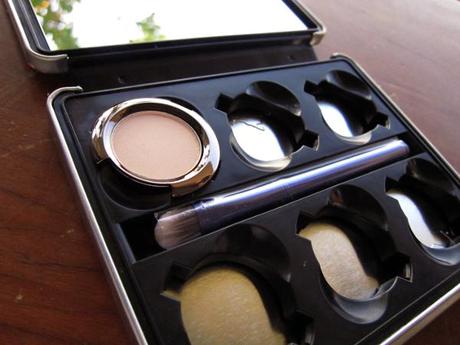 These Urban Decay Build Your Own palettes were/are for a limited time being sold for $18, pretty much the same price as a single newly formulated Urban Decay single eyeshadow.  These customizable 6-pan palettes are lovely for traveling and give you the freedom to design your own palette and pick your own shades from the newly reformulated batch of Urban Decay single eyeshadows.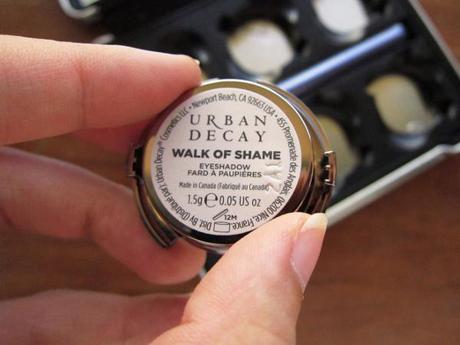 It comes with a single default nude eyeshadow shade, "Walk of Shame" (kind of like MAC Brulee) which, being so named,  is a somewhat of a sick coincidence considering the fact that Urban Decay as a company has recently been dealing with lots of criticism for recent reasons and a few lame, gray statements.  I'll wade just a little into the "politics" surrounding that.  Before I continue please note that this is not a SMEAR campaign.  I like the brand, Urban Decay, and am willing to forgive mistakes they make that I feel will eventually allow them to grow as a brand.  I just don't get overly worked up over cosmetics in that sense, I am merely stating my thoughts. Read more to get my full opinion.
For a long while Urban Decay have advertised themselves as advocates of cruelty-free cosmetic testing.  Now after having read some of  the details from Charlotte's blog, lipglossiping.com, it sparked an internal conflict in me.  Urban Decay just publicly announced to everyone they could that they have decided to expand operations into China and they seem to have semi-candy-coated it with the idea that they have  a mission to begin what seems to be the reversal of animal-testing values in that country.  That leaves a bitter taste in the mouth.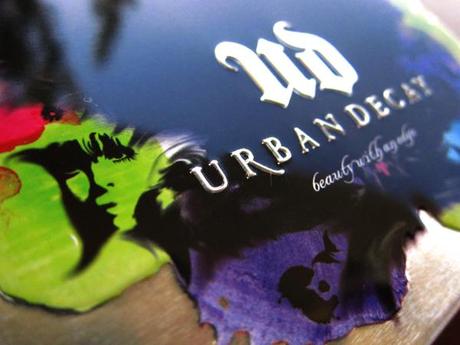 "For 16 years, we have been committed to two key causes: women's rights, and the fight against animal testing. Our dedication to those causes will not waver.

For those of you unfamiliar with China's policies, the sticking point is this: the Chinese government reserves the right to conduct animal testing with cosmetic products before the products are approved for use by Chinese citizens. The government has not told us if they have exercised this right with our products. So, our brand does not test on animals, but the Chinese government might conduct a one-time test using our products. Do we like China's policies? No…and that is really the point. Going into China was a huge decision for Urban Decay. But, we believe that change cannot and will not happen by outside pressure alone in a closed market. Change can only happen from within. When we enter the Chinese market, we will do our part to help make those changes.

When we were considering expanding into China, a group of marketing consultants told us to remove the section of our company history that describes our crusade against animal testing. "It doesn't mean anything to the Chinese beauty customer," they said. Of course, we refused. Our "no animal testing" policy is part of who we are, and has been since day one. The news that animal issues don't even register with the average Chinese consumer was one of the biggest factors in our decision to go there. During Urban Decay's infancy, we worked hard to inform consumers about animal rights in the United States and Europe. The battleground for animal rights is now in China, and we want to be there to encourage dialog and provoke change." Source: http://www.temptalia.com/urban-decay-press-statement-animal-testing-and-china
What bothered me was the fact that Urban Decay kind of pulled a Pontius Pilate on the fact that they may or may not be getting their hands dirty by expanding operations into a country quite associated with the likes of animal testing.  I am not AGAINST the brand Urban Decay but I do agree their communications team needs to get their act together.  It is quite a disappointment that for the longest time they were known as a brand that was cruelty-free only to suddenly plan to expand in this manner and say it in this way…actually if they had waited China is supposedly pushing through with certain cruelty-free policies thanks to PETA…BUT patience for this to come about is required.  Having already bought this lovely Build Your Own custom palette I do plan to still fill it up with the newly reformulated Urban Decay single eyeshadows from Sephora SG, so at least I didn't waste my money on that last purchase.  BUT please, Urban Decay, re-align yourselves and make yourselves clear next time.  It's disappointing that they are no longer authorized to carry the  BUAV "leaping bunny" cruelty-free logo and to think after the success of several palettes like the Naked one and its sequel  practically almost every beauty enthusiast must have had Urban Decay near the top of their brands list.  I don't know the extent of the "damage" online but I don't plan to boycott Urban Decay just yet.  It's a young brand and I like to see where they're gonna take it from here considering the heated responses from several followers and fans.  For my Urban Decay Build Your Own palette I'm going to pick my shades first and see where they take me.  Watch Refinery 29′s beauty editor Megan talk about the new custom palette setup by Urban Decay, the shades she chose, and what she loves about the new system.  After choosing my shades for this palette though I'm not sure I want to buy any more Urban Decay products until they position themselves clearly.