My daughter turned 27 at the end of August, so to celebrate we took a girls trip with my niece to one of our favorite places .... Atlanta.
Where we Stayed:
We chose to book a 2BR condo through airbnb in the Old Fourth Ward, because it was close to shops and food. The diversity of the neighborhood reminded me of the North Side of Chicago, which I loved!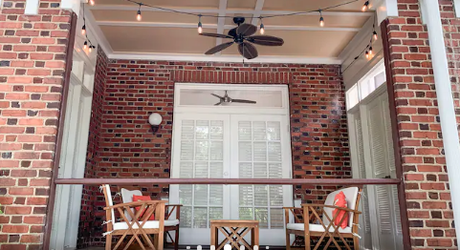 The booking on airbnb is called "Just Peachy!," and it was just that. Peachy! The kitchen had this cool display of coffee cups on the wall that the owner had collected over the years. I'm a coffee drinker so I thought this was pretty dope. I found out later that the owner's son made it. My bedroom opened up to a beautiful balcony that lit up with white lights during the evening hours. During our down time I would sit out there and drink my Starbucks coffee (there is one right down the street).
What We Did:
Our first night in town my daughter visited the Trap Museum. She told me later that the line was long, but you could pay more to move to the front of the line. She also told me that you can tell they took their time putting T.I.s room together. It featured artifacts from different seasons of his career, including the guns that sent him to jail.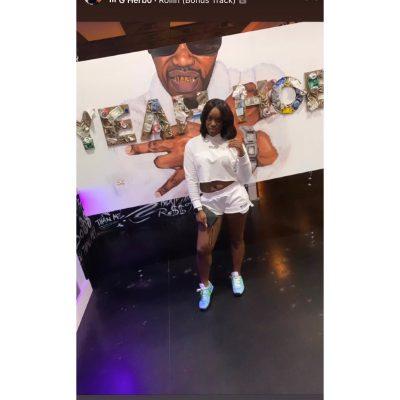 I decided to do what I love when I visit different cities, find all the Black History markers. So I visited the Martin Luther King Center which sits directly behind the old Ebenezer Baptist Church where Martin Luther King Jr. served as associate Pastor, and directly down the street from his childhood home. Due to COVID-19, I didn't feel comfortable going inside of the center. I stayed outside and viewed Dr. and Mrs. King, Eternal Flame, Freedom Walkway and Reflecting Pool.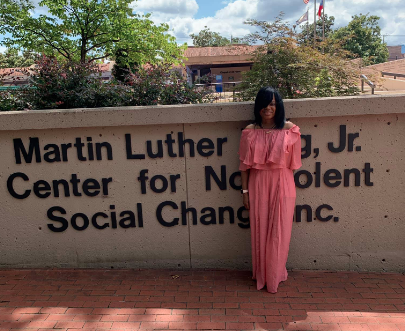 You can't visit the "A" without hitting up Lennox Mall and Krab Queenz, so that's how we ended our night. .. with new gear and our stomach's full.
I enjoy hanging out with my daughter, we're so much alike it's almost scary.