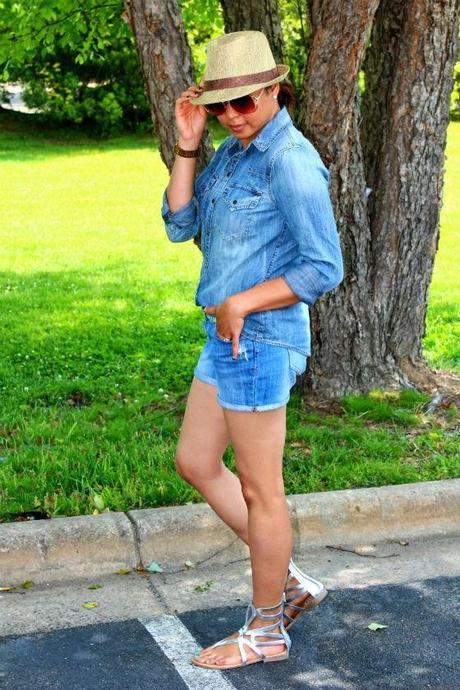 Diamonds are a girl's best friend and perhaps after this best friend denim steps in.... .....atleast for me it does ! Time and time again denim has proved to be one's near-to-best friend.  It never fails you or fights you. Whenever and wherever...... it is always there for you!
With the introduction of denim to mankind,  one was able to unravel the sartorial maze eventually. Thanks to this evolution that the whole world speaks the 'language of denim'. Not only does it now come in different patterns and washes but also a wide range of colors, textures and fits. As if this wasn't enough how about embellished ones. 
With options this wide, going overboard with this trend is very likely. But the question that arises now is -

how much is too much denim 

??? Can you wear this trend head to toe without actually committing a fashion faux pas ??? Well this is what I got to hear from hubby darling when I stepped out in this outfit. A big grin is all I could deliver in my defense. Certainly this was my way of getting away without having to answer, honestly coz I really don't know how much is too much denim??? But if you happen to have an answer to this one, then feel free to drop a line in the comment section below. 
Meanwhile I will continue to wear this trend the way I like it......lol !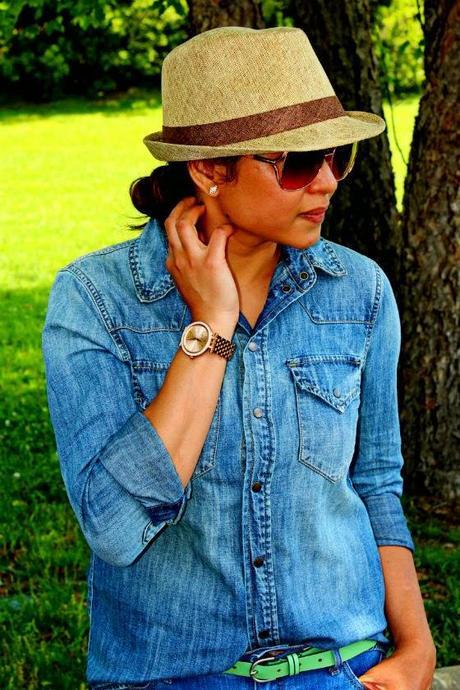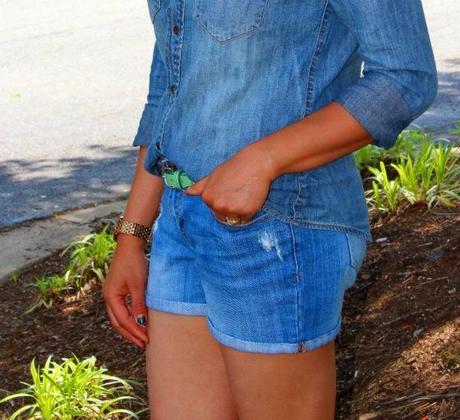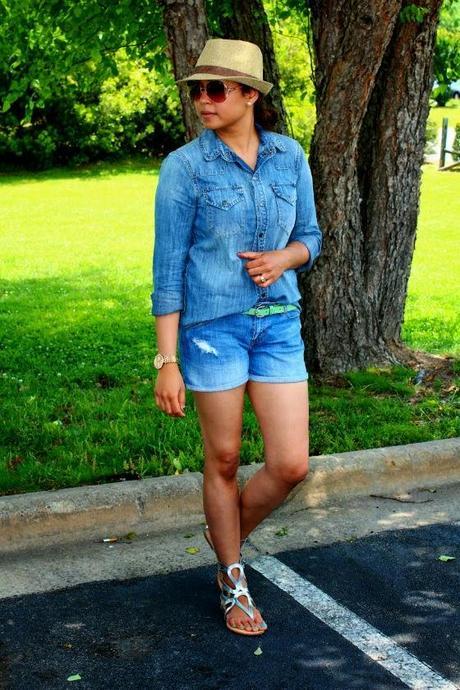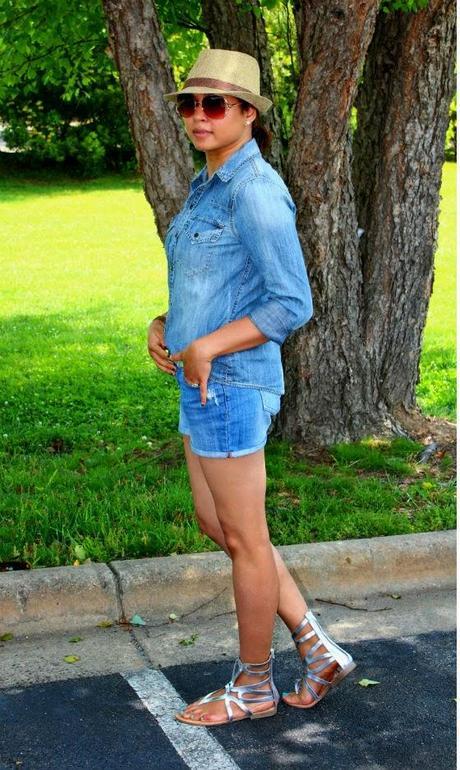 I'M WEARING 
Madewell  chambray top, similar in a lighter shade, cropped and on sale
Old Navy  boyfriend shorts, in a lighter wash, a splurge
J Crew belt
Loft  hat, similar by Vince
Coconuts via Piperlime sandals, similar, heeled option by Boutique 9 
LIKE IT........SHOP IT

More Forever 21...

Thanks for stopping by
XO