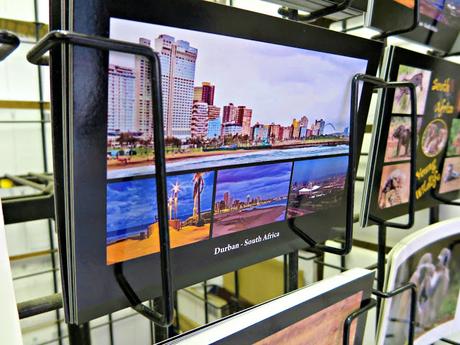 As you know South Africa is a vast place with so much to see and do, it can really be hard to take it all in. When I visited I'm September I picked up a few areas I wanted to share with you all, because these all played a helping hand in making my experience all the more memorable. The worst thing is visiting a country and not absorbing its cultural, with South Africa in particular it is all about their culture! So in my experience you need to soak in as much as you can.
With this in mind I've selected my Top 5 things to see and do in
South Africa
covering the areas of Durban and Johannesburg, but also some areas a little further afield. Have you already tried some of these already?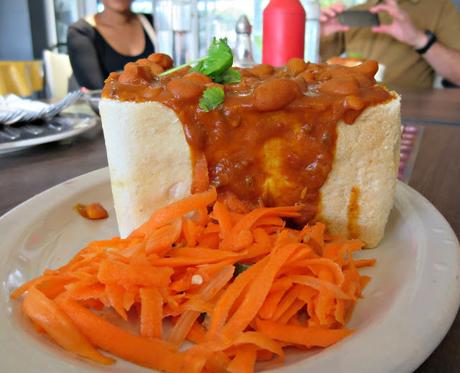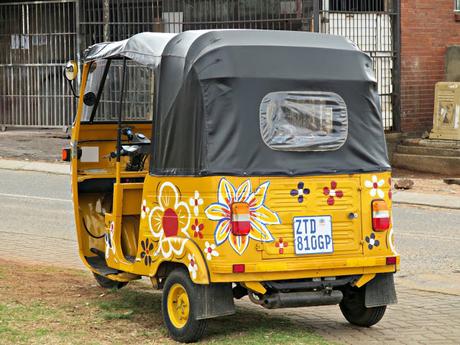 Try Bunny chow 
One of the first meals I tried when I was in Durban. Always a bit cautious of eating out at random food places when abroad, I have an irrational fear of foreign cuisine since my disastrous food poisoning palaver in Egypt. However I decided to be brave and try a curried Bunny Chow - which I am told is a common and traditional South African meal. Essentially it's a loaf of bread with the fluffy inside scooped out, and contents of whatever you're having put in. It was ridiculously cheap and a meal that will without a doubt fill you up.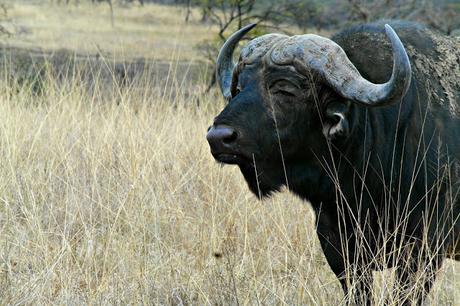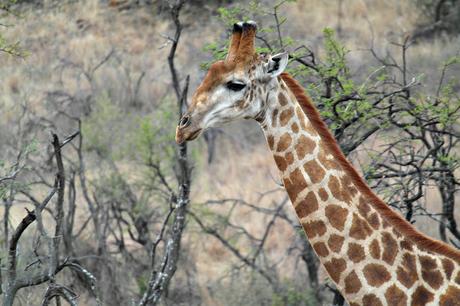 Go on a game drive
This is a bit obvious but it truly changed my life as a traveler. I am now seeking more wildlife related trips since going, it was the single best experience I've had traveling... And that includes riding on an elephant through the jungle down in the south of Phuket. If you are thinking of doing a game drive make sure you check out the companies animal ethics, anything you need to bring, and my best advice is take a camera with a good lens. I even took a list of endangered animals I really wanted to see when I visited Cheetah Ridge. 
Rhino

Leopard

Lion

Elephant 

Buffalo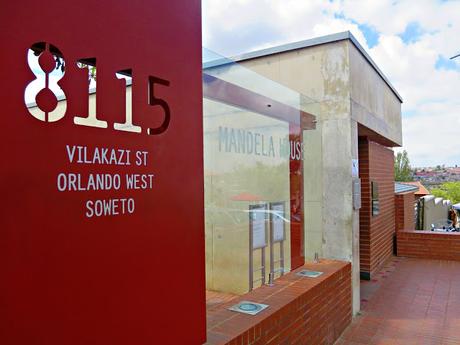 Nelson Mandalas House and History
Nuzzled in the township of Soweto is all of the history of Mr Nelson Mandela. To be honest it wouldn't be a trip to South Africa if you didn't see this. Soweto is in the ever growing city of Johannesburg and is a vast spread of approximately 1.3 million people, that's around 40% of the entire population of Johannesburg. My best advice is go with a tour guide, so you don't get lost, I went on a tuk tuk tour which was a genius idea! I'm not saying it's unsafe but some townships can be, and wondering around without knowing where you're headed isn't advisable. Go with a tour guide and you'll soak up all the culture, having a wonderful time zipping about in your tuk tuk!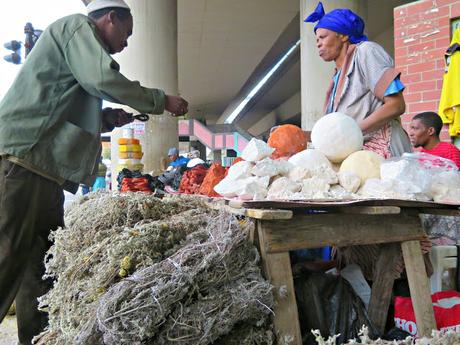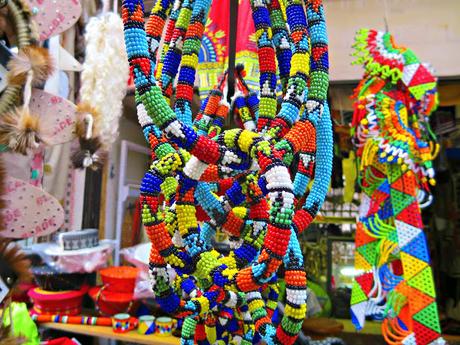 Go to the markets 
I find nothing more exciting than going to a market when I'm traveling. I love haggling for things and getting something that isn't from a tourist specific shop. When I was in Durban I was traveling with Street Scene tours, the awesome tour guide took me around quite a few places, but we finally ended up going through the vast market place. You could get all sorts such a local natural ingredients for herbal remedies, clothing, and obviousl
y bongos... I wanted bongos! Street Scene tours even gave me tips and pointers on how to greet people by saying 
Sawubona
, wh

ich is hello. It's always good to know a little of the local language - it's polite.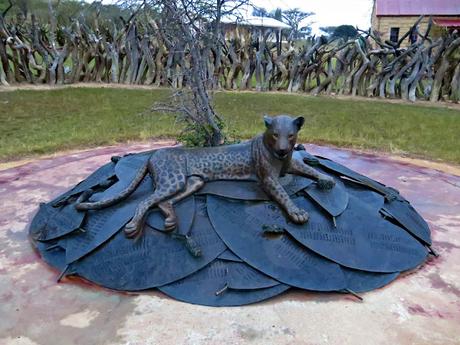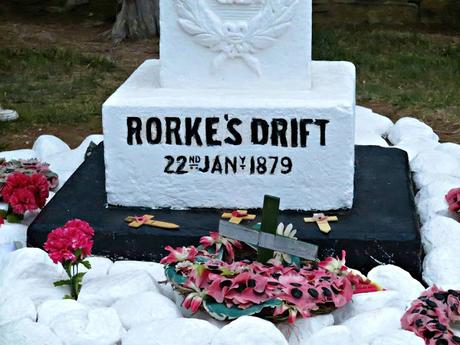 Take in the history 
This is a bit of an open ended one because history is absolutely everywhere in South Africa, but the main one I want to refer to is Fugitives Drift. This is a dedicated stopover experience that walks you through the almighty battle of Zulu. Set in such a tranquil area you get both history and amazing relaxation. I loved this place, so if you like a bit of quiet time mixed up with historical journey then I'd highly recommend it. I actually also stopped off to see the Nelson Mandela statue, it's not in a lavish setting it is in a field next to a dusty path, but artist 
Marco Cianfanelli
has truly made an iconic piece of art you can't miss.
I have only been to a few places in South Africa but from what I have seen and experienced, these are by far my favourites. Who knows what I will see of do next I've I'm there... Roll on the adventures! 
Save
Save