Books are among the best companions in life. I truly believe in this. In fact, I have experienced it for years. There is a book for every mood, time, and season. Good books are always constructive. Every time I read a good book, there is an incremental impact on my belief and trust. Life is always a mix. That is a default setting done in everybody's life. It has all the colors to enjoy. Even the way a person looks at each color of life and interprets it varies from person to person. Each individual is unique in that regard. The same happens with books. Even if we all read the same book, the way of interpreting it will vary uniquely. That is the beauty of the mind. And we all try to use it in our best possible ways.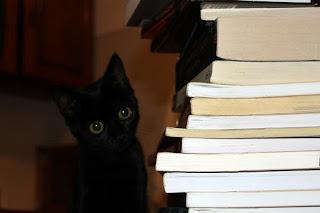 Photo on VisualHunt.com
Well, I have a habit of selecting a few books well in advance of a season. The same formula applies for a month, week, and day. So, when the winter was about to start, I had to finalize my to-read list for the next few months. For winter, my choice of books includes that give me a little warmth that is very much needed. Something that warms not only my heart but also my emotions and soul. For that purpose, I don't mind reading an old book again that I am sure will fulfill my this particular inner demand. So, here are the 10 books that I arranged and added to my to-read list for this winter:
Einstein: A Life of Genius (The True Story of Albert Einstein) by Alexander Kennedy: We all know a lot about Einstein and his great achievements. Yet this book has a lot of interesting stuff about this great man that is not known or known with lesser clarity.
The Science of Story Selling: How to Win the Hearts & Minds of Your Prospects for Profit and Purpose by Gideon For-mukwai: If you are able to sell your story, you can achieve success in selling anything in this world. Succeeding in selling your story is the biggest art. That comes with the art of speaking. This book teaches some basics in that aspect that is worth understanding. You can check it here.
The Real Food Version Cookbook: Over 100 Quick & Easy American Favorite Dishes, Recipes for kids(minimally processed, free of common allergens)Delicious, ... & healthy, Tasty, Quickly, Easy Recipes by Efrat Petel: The recipes are simple yet the preparations are sumptuous. Tasty food doesn't mean a lot of ingredients and spices. It all depends on many factors. At times in the name of the tasty food, we compromise with many other aspects of food like health and nutrition. This book (check here) helps in understanding the meaning and value of real food rather than tasty food, fast food, easy food, and so many other misguiding philosophies.
Zen: Come to Peace - A Buddhist Meditation Guide to Find Your Inner Peace, Happiness, and Zen through Mindfulness (zen, zen Cho, zen Buddhism, zen habits, ... zen tutorial, zen meditation, zen guide) by Will Harris: This is a fantastic book on the subject that is quite close to my heart. I loved thoroughly reading every page of this book that you can check here.
How To Live In The Now: Achieve Awareness, Growth and Inner Peace in Your Life (Personal Empowerment Book 1) by Neville Berkowitz: Most of us are not able to do away with our past and that impacts heavily on our today and tomorrow. that is quite serious as it may completely turn the course of our life. that is why it is important to read this book (check here) by everyone to understand the power of living in now. and once you understand that then it becomes important to learn the HOW part.
You Deserve Better: Success In Real-Life Negotiations by Yossi Maaravi: You Deserve Better: Success in real-life negotiations by Yossi Maarav has 12 interesting chapters in just a little more than 200 pages (find it here). There are four important gateways in between at relevant junctures. Don't miss those. Rather the whole book is necessarily a not-to-miss for every aspirant in life and profession. Whatever you aspire to achieve with whatever goals you have, this book is a must to get the right direction and a positive fighting spirit to move on.
The Broken Wings by Kahlil Gibran: This book can be termed as an autobiography of the first and last love of Kahlil Gibran the great philosopher who met a girl named Selma Keremy at Beirut, Lebanon. This was love at first sight. Selma is a young beautiful girl of Beirut who is as still as a Pond, as deep as an Ocean, as lively as Life. The story starts when Kahlil is just 18 and finishes when he is 23. (Link)
Meeting Shiva: Falling and Rising in Love in the Indian Himalayas by Tiziana Stupia: Meeting Shiva: Falling and Rising in Love in the Indian Himalayas by Tiziana Stupia (here is the link) is a journey of life. It is a journey in many ways – a journey to find your real self, a journey in search of truth, a journey to find out the real meaning of love, a journey to find out the real purpose of life, a journey beyond the journey. It is, in fact, an autobiography presented in a very realistic and touching way. A lot of truth is revealed in this – about God and God worshipers. The book in a way is quite inspiring while taking you through all ups and downs of life.
The Kennedy Half-Dollar by Mahree Moyle: The Kennedy Half Dollar is more than a life story written by Mahree Moyle. It depicts the pain of life, memoir, autobiography, self-realization of the truth of life, and beyond. Mahree Moyle is a powerful writer, well-proven in her debut novel The Kennedy Half Dollar published by iUniverse Inc., Bloomington, United States. Right from the cover to story narration, this book strongly hooks you engrossingly from page one till you reach up to the end of the story. While reading this book, you get engaged in the story so as to become a part of it making you feel as if you are witnessing whatever happens in it, right in front of you. That is what happens if the story is written from the heart. You not only feel the pain suffered by the main character of this story, but you also witness a heinous crime while traveling through this journey. (Book link).
Living with Merlin: Coping with grief, living life by Anita Bakshi: Living With Merlin by Anita Bakshi is a book of spelling out the hardest grief of her life. I will call it a book of consolidation. A consolidation that is essential when all of a sudden something unexpected occurs in life. It is like assessing the balance sheet of your life after a tsunami. Meeting your soulmate doesn't happen in everybody's life. And spending the sweetest phase of your life with your soulmate is a blessing. That too when everything is going well in all aspects. And then when the biggest jerk of your life snatches your soulmate away from you, forever, brings a big disaster. A disaster where nothing looks good in life. When you have to drag every moment of your life in a forceful manner. Where nothing looks good. And you are not able to cope up with that sudden void or blank in life. (Link).
This article is a part of
#SwBlogTrain
 hosted by StyleWhack. Enjoy this beautiful train of blogs specially curated for this Winter season. Next, we have,
Sundeep and Bedabrata
taking us on
Things to do in Delhi Winters
. Stay tuned for this ultimate train of beautiful articles.