For me and I guess for most of us Indian girls, Femina is largely responsible for our initiation to the world of beauty and fashion. Long ago in an era of no blogs, no internet, limited access to international makeup, Femina used to be my source of all things beautiful. I used to wait eagerly for the magazine to be delivered at home and would 'gobble' up the contents. Times have changed. International magazines have set up shop in India and we now have a lot more access to what's happening globally but for me, Femina will always be special. I don't think any other magazine has that instant connection with the Indian woman and that's why Femina still ranks so high on my list of favorite magazines to read. Throughout the years Femina has changed as well. From being a stand alone monthly English magazine, they branched out to the regional markets and now there is a Femina Spa and Salon magazine as well.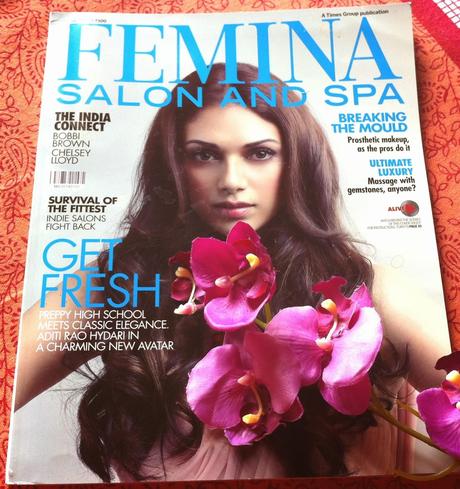 I read the January edition of the magazine for the first time and for a beauty and makeup enthusiast like me, it's a Godsend. This month's edition features the beautiful Aditi Rao Hydari on the cover and my god, I'm so lusting over those curls!! The Femina Spa and Salon magazine is mainly targeted towards the experts in the beauty business but that does not mean you will not enjoy reading this unless you own a salon or a spa.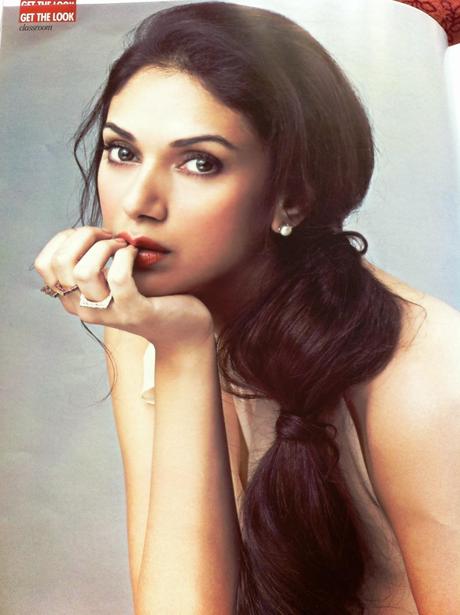 The edition focuses on hair and makeup and there are detailed tutorials on how to achieve certain looks. You can learn how to tie a knotted ponytail, get Farah Fawcett's feathered waves and a beautiful and refined fish tail braid.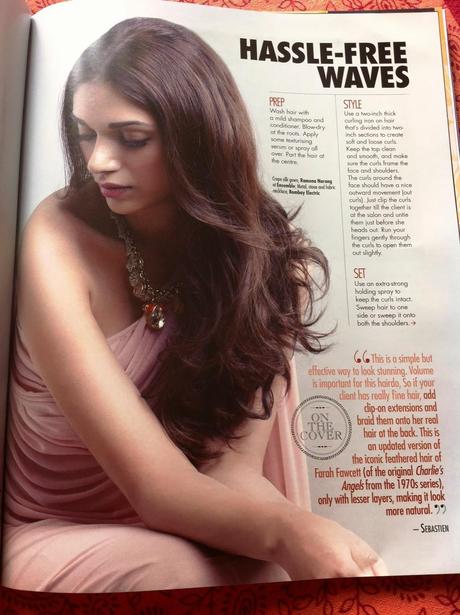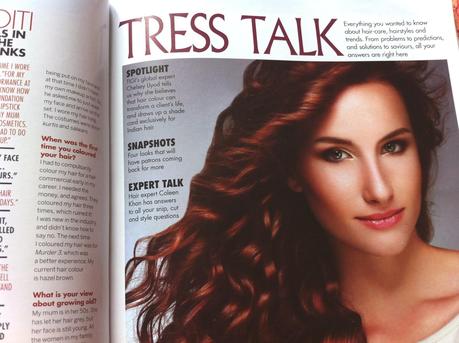 If makeup is more your thing then ace makeup artist Subhash Vagal shows you how to get graphic eyes using an eyeliner, MAC makeup artist Sonic Sarwate shares two looks from the Spring/Summer 2014 catwalks, Ojas Rajani answers all your makeup queries and you get to read a special interview with the legendary Bobbi Brown.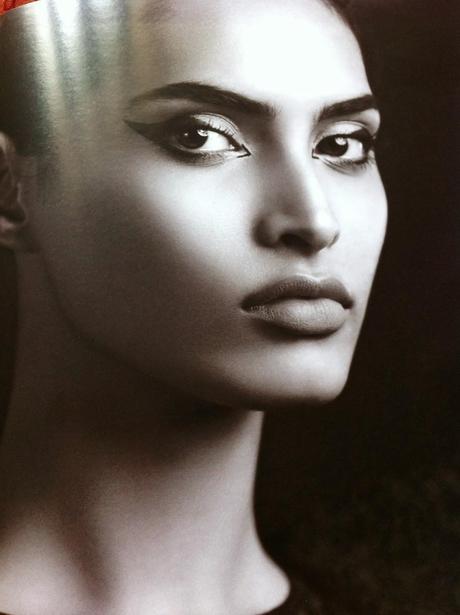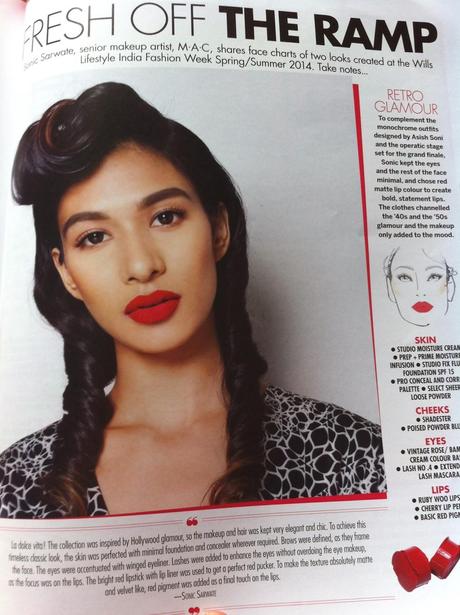 If you are a professional in the beauty and makeup industry then this magazine has something for you too. You can read how to succeed in your business without owning a multi-salon chain and also learn about the art of prosthetic makeup. 
Priced at Rs 100, the Femina Spa and Salon is a treasure trove of information for both amateurs and professionals in the beauty industry and I would recommend you to get a copy to check it out for yourself. This is just the second issue and I'm sure the content will get better with every passing month. You can buy the magazine at the newsstand or even subscribe. 
 P.S - Magazine complimentary of Femina