What an amazing last several weeks!  I had a great time at Sugar Creek, met so many wonderful people - it was hard to leave some of them knowing I may not see them again - but hopefully I will see them all soon.  The performances went great and the audience was very gracious.  The cast was terrific, the orchestra was superb, and the maestri and directors and stage managers all made the experience wonderful.
I have some incredibly exciting news about an upcoming gig, but I can't say anything publicly about it yet unfortunately.  It is so so so exciting though - certainly one that I will remember for the rest of my life!!  There will be many postings about it in the future, but until then I just wanted you all to be curious...
Yesterday, I auditioned for the Kansas City Symphony Chorus, which if you don't know, has expanded to over 160 members - that's larger than any of Robert Shaw's choirs.  I wanted to be a part of it this year because their season is spectacular, as it will be the first season in the new Kauffman Center.  We will be performing Brahms' German Requiem, Handel's Messiah, Mahler's Resurrection Symphony, and (wait for it) Beethoven's Ninth Symphony (the gates of Music Heaven open with six-winged fat, horned Brunhilde serphim operatically lauding the mere mentioning of the piece).  Plus, we will be performing some Wagner on the opening night Gala Concert of the Kauffman Center's Orchestra Hall on September 17.  This is a HUGE event featuring Yo-Yo Ma, Diana Krall, and Itzhak Perlman.  Tickets start at $500, so good luck with that if you want to go.  I am so thankful that I get to see and sing in the opening of what will be one of the world's greatest performing halls!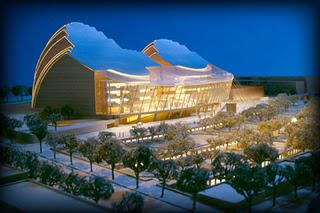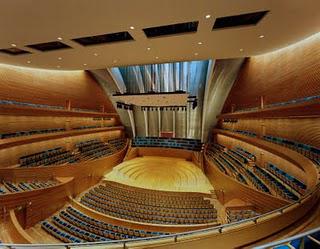 But on to some pictures - here are some memories of my time at Sugar Creek - remember I stayed on a farm...
The view driving up to my homestay - you wouldn't believe the view at night - so many meteors and other cool things that the city lights would flood out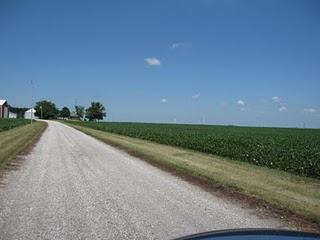 Yeah, so...singers and farm equipment obviously go together...nevertheless, I was so curious about it all that Marv decided to show off his toys and tell me about how he works.  These combines, and for the opera singers out there combines harvest the crops, drive by satellite - perfect to within one inch!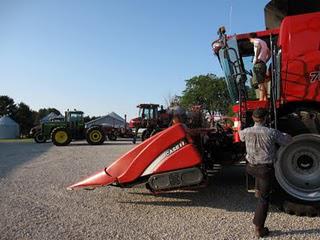 Me in a wheel...something that I failed to mention on this blog is that Marv, the farmer, fixed my car for me after the starter broke.  If you remember, my wife and I recently had to buy a new car because her car broke, and here I was in Illinois with a broken Diane (my car's name) as well.  Thank you Marv!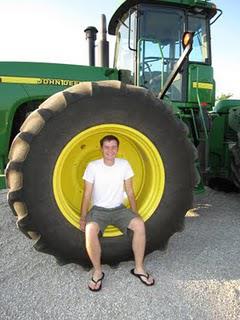 Let's talk about the food around here.  IT TORE ME UP!  Not to make too many judgements, but it was obvious that the people up here are not too concerned about what they eat.  At this diner, my friend David and I got some breakfast.  Now, I always eat everything, and usually have plenty of room to spare (insert angry comments from women here) and I haven't gained any weight in eight years (insert more comments/cursing here).  I felt like death after nearly drowning in my tar pit of biscuits and gravy.  However David finished a plate of toast and eggs (you can barely see it but it is an entire dinner plate full of eggs) and a giant stack of plate sized pancakes.  By the end, there was only a quarter bottle of syrup left as well!  It was the greatest eating feat that I have ever witnessed!  The lady at the diner said people rarely finish the pancakes, let alone another plate of eggs and toast - leave it to an opera singer to push the boundaries of human achievement.  He later ran six miles...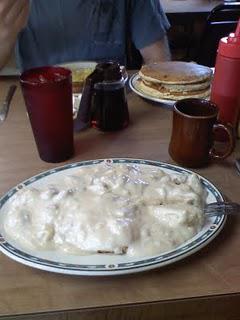 Chicago skyline from a water taxi...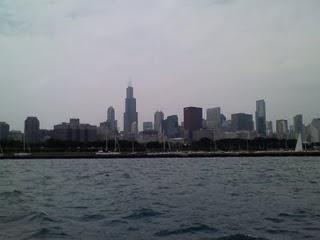 My brother and my mother planked at the Hancock Building in Chicago.  If you haven't heard of "planking" it is when you lie face down in a public place.  If you are wondering why people do it, it is mainly to be funny.  I love how the people in the background generally don't care what is going on.  Evidently everyone up in Chicagoland has social-blindness, we saw a man take all of his clothes off except for his tighty whities, and we were the only people staring.  That incident happened at Shedd Aquarium, where we also learned about the birds and the bees from the sea otters.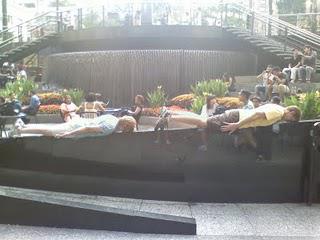 What diverse people...a shirtless man walking with his wife, a little girl and giant in the same picture (seriously he was significantly taller than 7 feet)......(I still can't stop laughing at this picture!)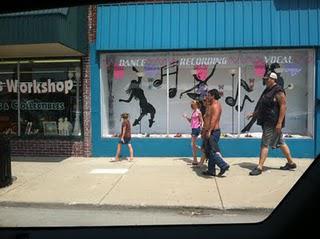 Well, now back to the grind.  These last three weeks have made appreciate the opportunities that I have received so much and I feel so lucky to be able to be a professional musician.  My friends at Sugar Creek, I will hopefully see you again somewhere, sometime.  As for Kansas City - I'm excited to start my second year of my Doctorate, and participate in what will be one of the most exciting musical years of my life.
Stay tuned for my upcoming performance schedule...I won't post it until I can say something about the gig that I can't tell anyone about yet...(biting nails)