"Downtown Chennai baby, downtown Chennai oooh!"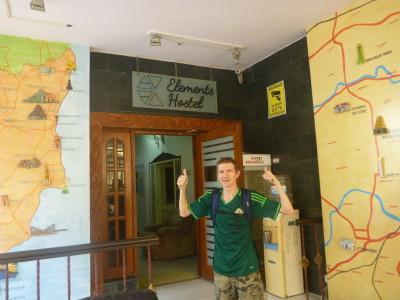 My Stay at Elements Hostel: The Best Backpacker Hostel in Chennai, India
Chennai, once known as Madras was up next on my Indian itinerary as I attempted to escape the party madness of Goa and the continuous hippy vibe that took me to the village of Hampi. One beard trim later and I was on a night train from Hospete (where's that?") to Chennai. Googling backpacker hostels in Chennai didn't bring up many results, thankfully amongst the carnage up popped the Elements Hostel, best hostel in town. A town that breathes exhaust fumes and madness a Belfast child thought were confined to Northern Irish bombscares.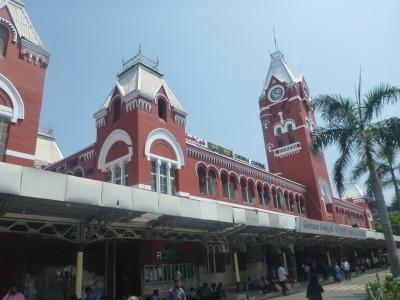 Arrival at Chennai train station in India
Chennai finds it hard to rope you into its lucrative charms, but at least you can find the perfect base from which to sleep and relax as you tour the sights and plan your onward travels. Most backpackers don't linger long in Chennai. I was the same, one night here was all I had in the end as I headed on my lunatic CHENNAI BLAIR trip, so check into the Elements Hostel Chennai with these five good reasons to stay here.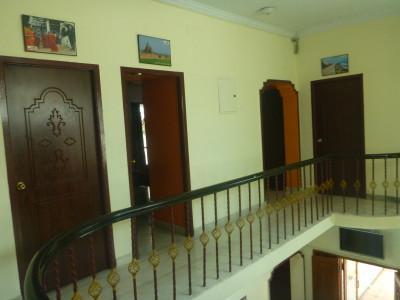 Elements Hostel, Chennai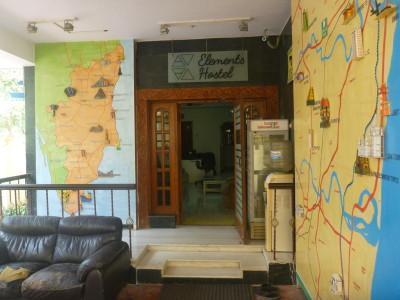 Elements Hostel, Chennai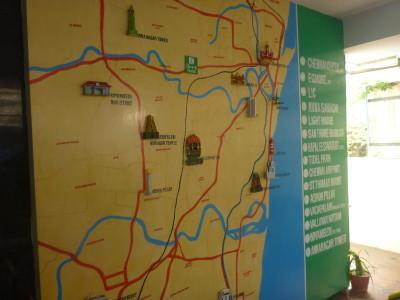 Elements Hostel, Chennai
1.Comfortable Rooms
Seriously guys, mosquito bites, bus bugs and smelly socks took their toll on me and I was having none of it. Expecting to walk into another dingy hostel, a surprise came my way. A really cosy bed with the best night sleep in weeks here. I was in the bottom bunk of the downstairs dorm and it was perfect.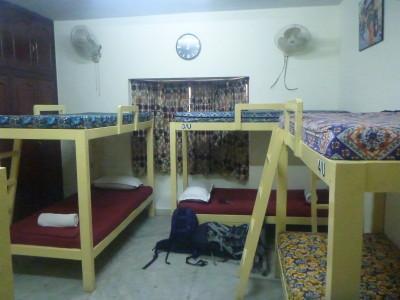 My comfortable room
I'm also not one to moan about fans or air conditioning, but even the cheapest dorm at Elements has air conditioning. A Godsend for many in these parts.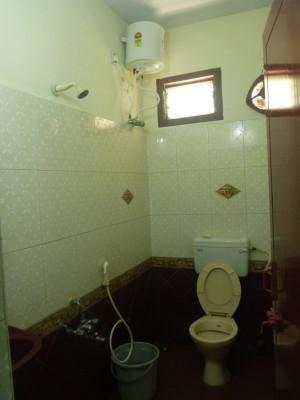 The bathroom
2.Quiet Street
Sorry? A quiet street in an Indian city? Is it even possible? Well yes, here on Ramanathan Street you can temporarily escape the chaos. Especially when you close that hostel room door. Enjoy the freedom, while it lasts.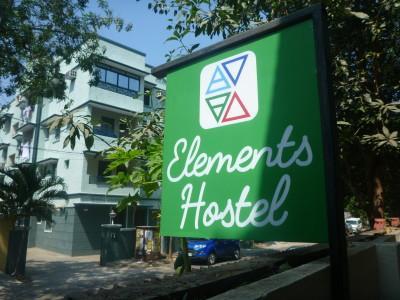 Elements Hostel on a quiet street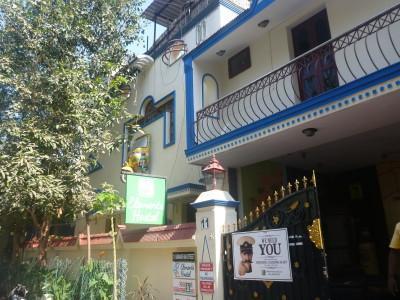 Quiet street
3.Budget Beds
Chennai can be a dear city in Indian terms and finding a decent budget hotel can be difficult – save yourself the hassle and get a dorm bed or a room booked here at Elements Hostel on a budget. Beds from 600 Rupees and above.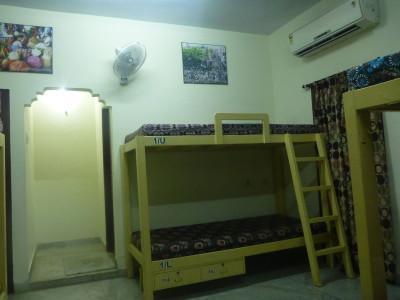 Budget beds
4.Upstairs Chill Out Zone
As with the hostels I stayed in in Delhi and Mumbai, the Elements Hostel also has an upstairs balcony and chill out zone. A perfect place to read a book, relax.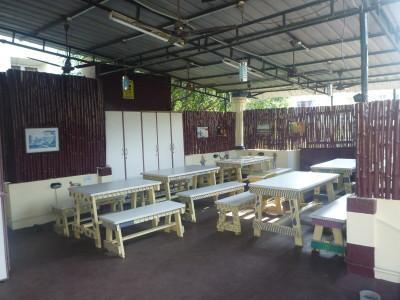 Upstairs Chill out Zone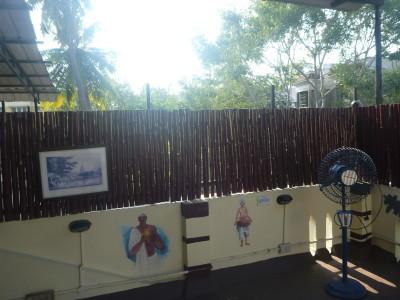 Upstairs Chill out Zone
5.Wi-Fi
Yes, they have WiFi, and by Indian terms it works. If it runs too slow there are computers in reception which work well so you can get your online fix. It was here I sorted out my crazy Chennai Blair journey.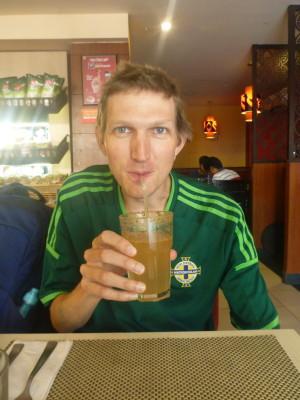 Madras Masala Lemonade in Chennai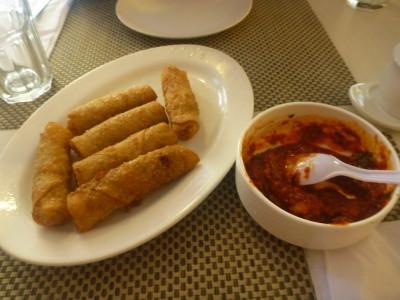 Spring Rolls in Chennai
Chennai can get a bit crazy so it's worth booking into Elements Hostel to keep yourself calm amongst the chaos.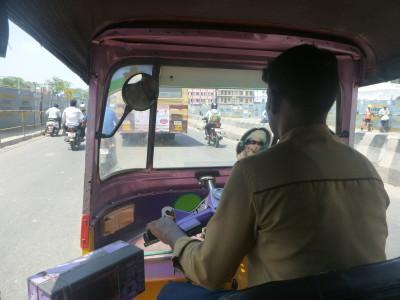 Chaotic Chennai
Here are the details for booking Elements Hostel in Chennai:
Elements Hostel
11. Ramanthan Street
Off New Avadi Road
Kilpauk
Chennai 600010
Tel.: +91 44 42849875/42849792
e-mail: [email protected]
http://www.elementshostel.com/
Here are some of my videos from my time in Chennai:
(again to be uploaded if I ever find a decent connection)
Join 15,017 Monthly Readers! If you enjoyed this article and LOVE travel and SAVING money, get e-mail updates from Don't Stop Living – a lifestyle of travel! (It's Free) 😉 Jonny