Photo Post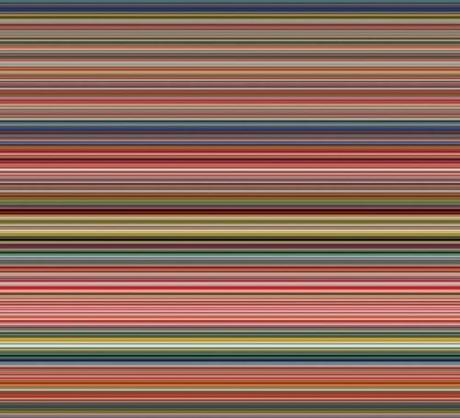 My secret (not so secret anymore!) goal in life is to become Roberta Smith, the chief art critic for the New York Times. And I don't mean that I want her job. I want to be her, because I love her writing, I love her acerbic wit, and I love it how she doesn't give a shit about offending people. 
Yesterday, I read through some of the New York Times interactive discussion about "shock" in art. Can art be provocative without being calculated? (That's a very bad summary of what the forum is about.)
I actually skipped most of the other critics, and went right to Roberta, who said closed her response with the following comment:
At this point I'm working my way through the shock of Gerhard Richter's large new "Strip" paintings at the Marian Goodman Gallery on West 57th Street, whose digitally achieved horizontal stripes, printed on paper and mounted behind clear shiny plastic, are still wavering in my mind between art and very fancy Formica.
I'll let you decipher that, but all I can say is that I laughed out loud. Roberta Smith, you give me something to work towards.