A second date is a little soon to introduce a guy to all of your friends, but Trey and I have such a connection that I had to anyway. Plus, I decided to throw a party for Jaz's birthday and I knew we would all have a great time together.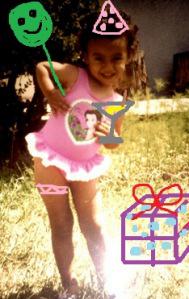 Before the crowd arrived, Trey and I made some fresh guacamole (which is a huge feat for me because I never cook anything!) and shared some Coronas. Whenever we have the house to ourselves, it is a good time (wink).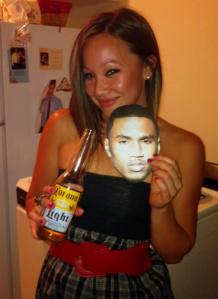 As guests started to arrive and the tequila started to dwindle, the energy of the party really took off. DANCE PARTY. It is always the best time when the energies of multiple goddesses are combined. I did get a little carried away with the baby-making music and lap dances, but that is what you get when you invite DJ Cleo.
Although a goddess on a budget, I did manage to decorate my place festively and planned a special surprise for the birthday girl. I wrote a play. Having lots of super-famous, celebrity-status actress friends made it easy for a writer like me to come up with quality characters. I played Jaz. Only attendees of the party will ever know the rest of the cast or how the play went down. However, I can tell you that I saw the birthday girl laugh and a look of horror on the birthday girl's boyfriend's face.
Trey loved the performance and was very supportive. <3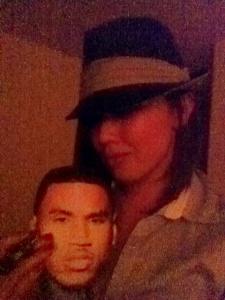 The night ended with more dance party, singing, games, munchies, and drunken quarrels. I can't believe no one hooked up in the bathroom! Overall, my second date with Trey was a huge success and all of my friends loved him. Yay for Jaz's Birthday!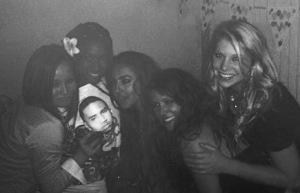 Trey even helped me clean up… in the morning.
I am very much looking forward to the next time we can all spend time creating more memories together. Until then, take care gods and goddesses!
xx,
Cleo