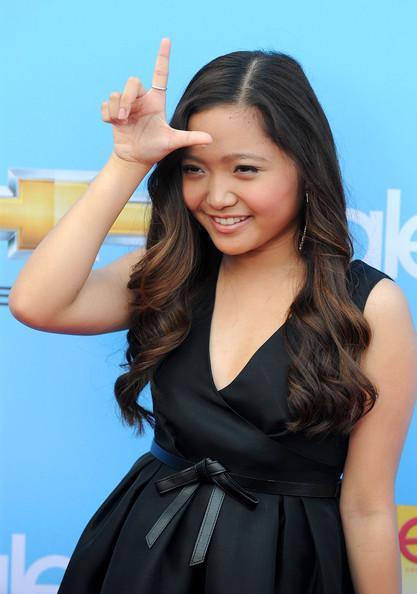 Last Tuesday, I was fortunate to be able to participate to a phone conference mounted by FOX Network with Filipino pride, Charice. As you may know, this week, Charice is back on FOX's primetime hit Glee to play her role as Filipina exchange student, Sunshine Corazon.
Charice, a runner up on a national TV singing contest here in the Philippines, rose to fame when a video of her singing on a Korean TV show was shown on Ellen. She was then asked to perform by Ellen DeGeneres and Oprah Winfrey on their respective daytime shows, and before you know it, she was making waves in Hollywood and was invited to guest star on Glee's current season, making her more of a household name both here and abroad.
Over the phone, I asked her, "If there is one song at this point that you'd like to sing in Glee, what is it?" She answered, "It's been fun that I've covered like Beyoncé songs and stuff, but if they're going to give me a chance, I think I would love to sing my own song, especially the song that is actually coming out—my song that's coming out today. It's called "Before It Explodes." It's written by Bruno Mars. It's a heartbreaking song but it's a very great, powerful song. If they're going to give me a chance, I would love to sing that song."
While we were asked to only ask one question, I couldn't help but ask her for a message to all the Filipino fans back home who are so proud of her. The sweet girl gave this message, "To all my Filipino fans, I'm just really happy that they're supporting me right now. The support is just very strong. I can totally feel it, and I just want to say that I'm just hoping that [you] keep on supporting me, and mahal ko kayo. (I love you all.)"
Read more on this Q&A with Charice on this article. (Link to be added soon.)
Catch Glee every Tuesday at 8:00-9:01 PM ET/PT on FOX. In the Philippines, ETC and JackTV both have match airing episodes 4:00PM on Wednesdays. Know more about Glee here.