My poem "Newton Corner" was just accepted by Panoplyzine.  It will appear in issue 12 scheduled for early May 2019. This poem is about an experience my wife and I had many moons ago while we were yard sale-ing in Newton.  Every time we talk about maps, we have to snicker.

If you enjoyed this post,  please like and share.
Verse Us
– Poems I write: haiku, senryu, mesostics, free verse, random word constructions, I might even use rhyme or meter once and a while.

Dialectic Two Step, Modern Koans, Verse Us, Say What?, and Minute Meditations all copyright Andrew Furst Subscribe to My Newsletter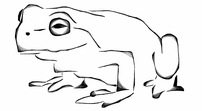 Join me for a little peace through reflection, art, video, sound, and poetry