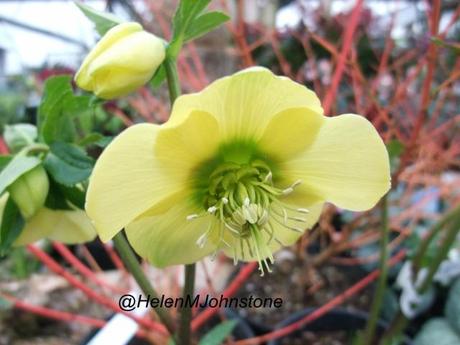 In response to the RHS's attempt to find the plant of the centenary as part of its celebrations of 100 years of the Chelsea Flower Show VP has challenged garden bloggers to post about their plant of the centenary.
Not as easy as it may seem.  I started thinking about my favorite plants: primulas, delphiniums, foxgloves,  hellebores, epimediums, erythoniums.  However, I quickly realised that few if any of these had been introduced in the last 100 years.  Foxgloves and Primulas could be classed as native to England although that raises a whole host of questions since our real native floral is quite small and the wealth of plants that grow wildly on this island is due to the various early invaders and later plant hunters. Delphinium elatum, which is one of the forerunner of the delphiniums we grow in our borders, was introduced back in 1578 so again a non-runner.  Erythronium americanum was introduced in 1665, which seems very early considering they are still not widely grown in gardens and Epimediums were introduced around 15o years ago so not quite in the time frame and although I love them I  don't think they would rate as my plant of the century.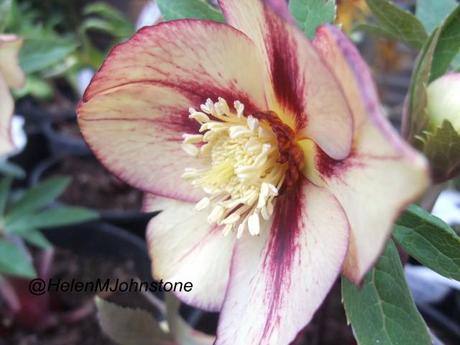 The other problem with deciding on plants introduced in the last 100 years is that it seems to me that this hasn't been the greatest period  of plant hunting especially compared to the 19th and 18th century efforts.  China was closed to most plant hunters as part of the cultural revolution and only re-opened in the last 20 years and the two World Wars would also have had an effect.  I could have considered one of the many  prairie plants such as echinacea and salvias that have become so popular as a result of the Dutch prairie planting style which has dominated horticulture in recent years.  However although this style is hugely popular at the moment I really don't believe that in 100 years time many of these plants will be as popular in our gardens.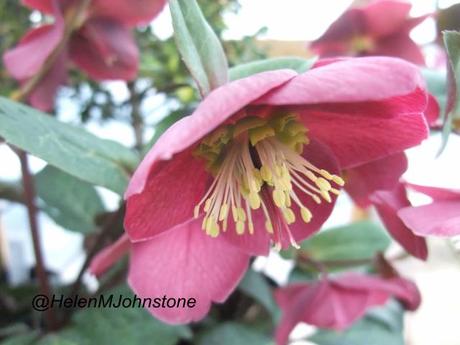 So I went back to my original list  of plants I love and thought about those that were hugely popular and which I thought would continue to be popular with gardeners well into the future.  Hellebores stood out for me as a real  plant of the moment and one which I think will go from strength to strength in the future – I even think they might start to attract the same sort of fascination and collecting as snowdrops do.  In particular I would like to nominate the Ashwood Nursery hellebores.
Ashwood started breeding hellebores some 20 years ago.  John Massey's first step was to visit all the well known hellebore breeders and collect stock plants from them.  This included Helen Ballard, whose nursery was only over the hill from me, and who introduced Helleborus orientalis 'Helen Ballard' in 1975.  Having visited Ashwood Nurseries in January to learn about hellebores I was blown away by variety available not only colour, but doubles, stripped, spotted etc.  Ashwoods are now exporting to Japan and I think this is a fascinating development given the  UK's tradition of bringing plants from abroad to this country.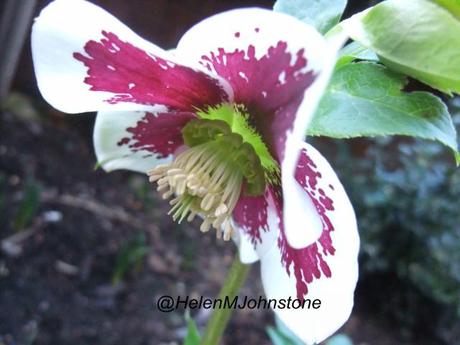 So for me Ashwood Hellebores are my plant of the century – they are hardy, flower at a quiet  time of the year, reliable and have a wide variety.  Not only that passionate gardeners can have a go at creating their own varieties – what more could you ask for.
Oh but then again there are Barnhaven Primulas which have been breeding primulas since the 1930s – no! I will stick with my first choice, well….
For other garden bloggers Plants of the Centenary visit Veg Plotting
Note: if you are interested in the introduction of plants to Britain you might find  'The Origin of Plants' by Maggie Campbell-Culver interesting.