There's something about

February

that makes me smile.


(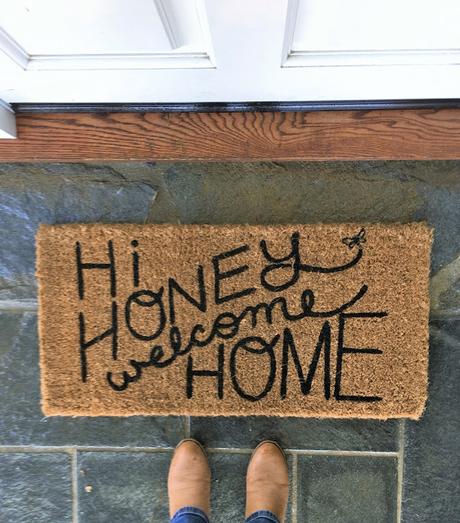 (my new Valentine's mat)
Yes,
some of it is
this month
, which is loaded with sentimental memories, but it's also the timing.
Turns out, the first week of February has also coincided with a brief business trip by my husband which is fairly rare, and coupled with some gorgeously sunny days, and the awareness that my kids are happily busy with their own lives, well...it's left me with this exuberating sense of freedom.
No one but me,
...for a whole three and half days.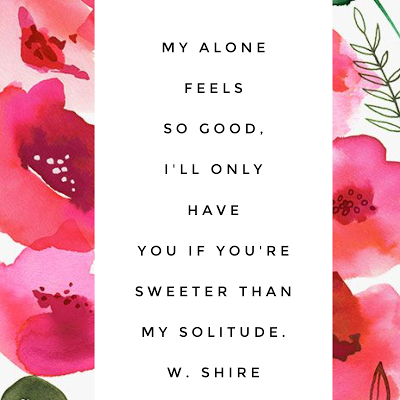 Is it naughty to say that I'm absolutely loving it?
Ok. So here's a few things I've been doing.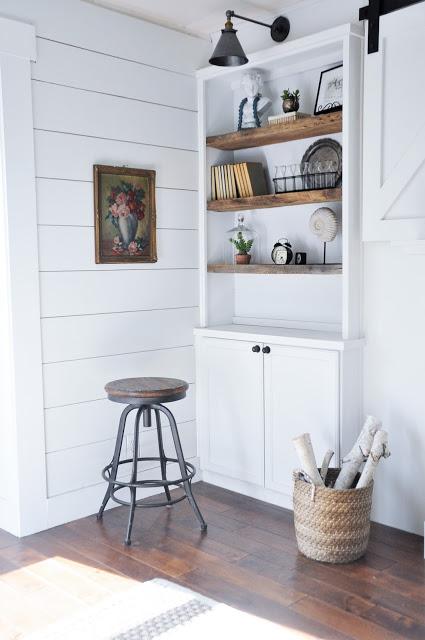 If you follow me on Instagram you already know I've been busy de-cluttering my living
room, starting with the shelves.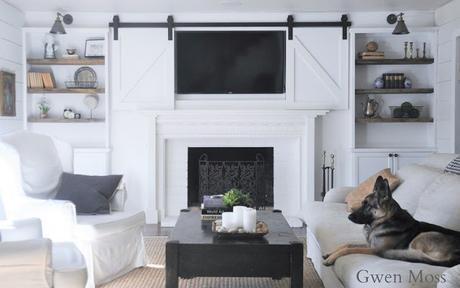 I started by removing all my books and relocating them, then I replaced the books with a few chosen pieces which I'm still adding here and there...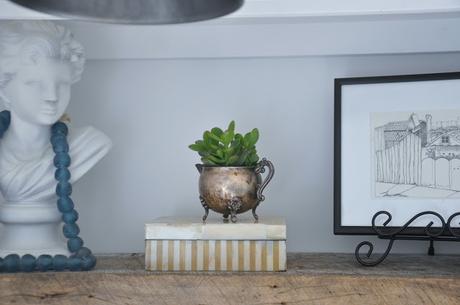 It looks more bare but I'm fine with that for now.
Project 1
I also re-painted  my entry table for a whole new look in this little space.
I haven't got many pictures of my entry because it's actually hard to get a good shot--it's that small.
But I do have this chest there.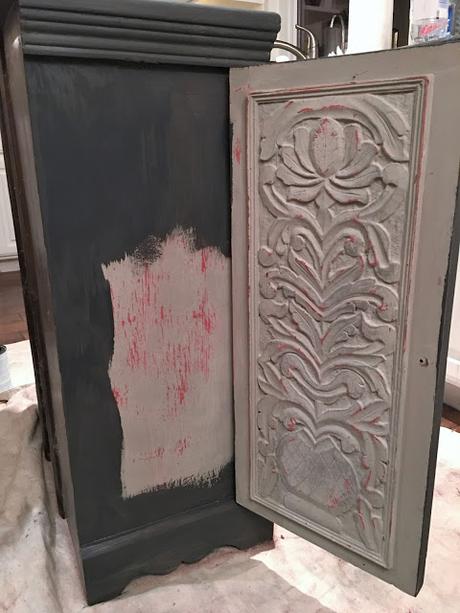 Previously a light gray--it got transformed with some AS's graphite paint and some dark wax: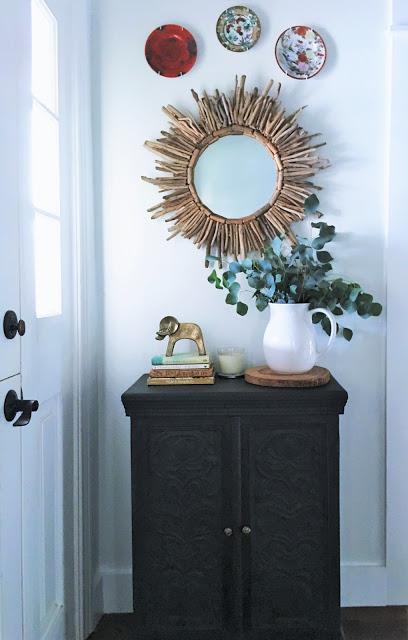 And now....it's a fresher look.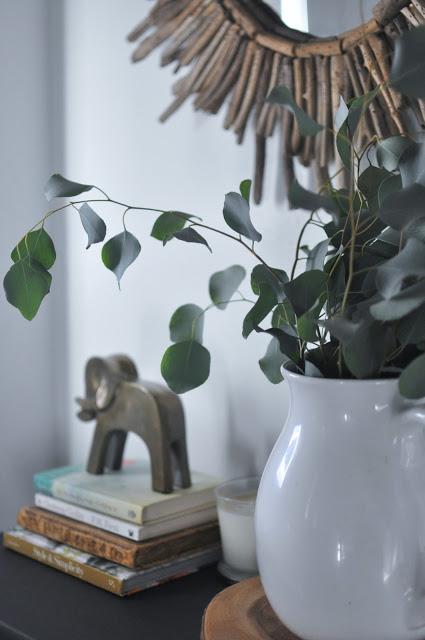 Not much surface area to play with...
and I still have to find a place for our car keys which like to go roaming around on their own...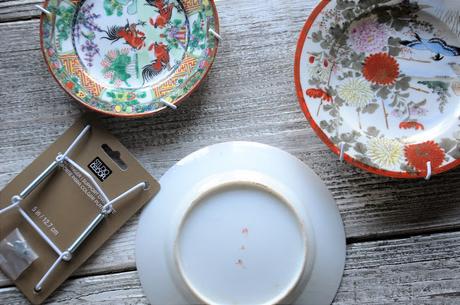 On day One of my private vacation I stopped by lots of my favorite shops and found these vintage plates at a Newport Beach consignment store.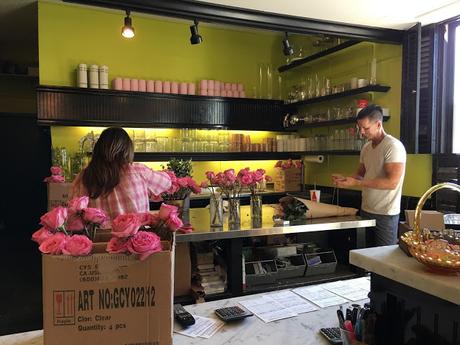 On day 2 I headed to a little flower shop in Newport Beach where they were working on arrangements for a cosmetic company event. (love all that pink)
I bought two big bunches of fresh eucalyptus after first stopping at a flower stand where they wanted $2.00 a stem. See what I mean?
For some reason eucalyptus is so hard to find around here.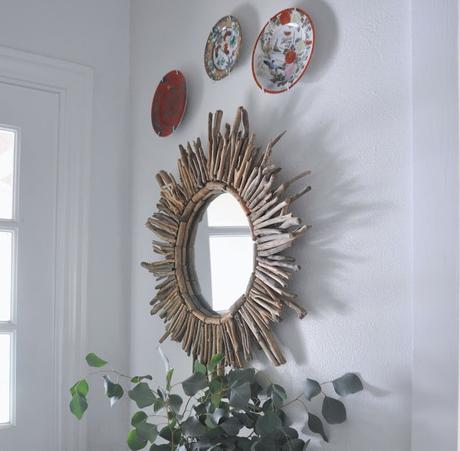 The good news is that my whole house smells wonderful right now.
And as you can see, I added the plates over the mirror for a little color.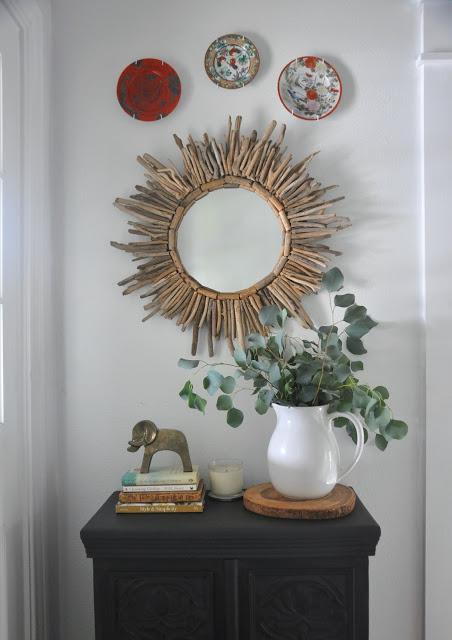 Here's a closer look at the paint shade after I applied AS's dark wax over it.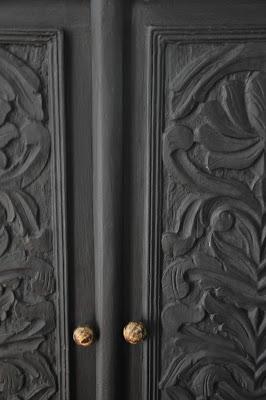 Project 2: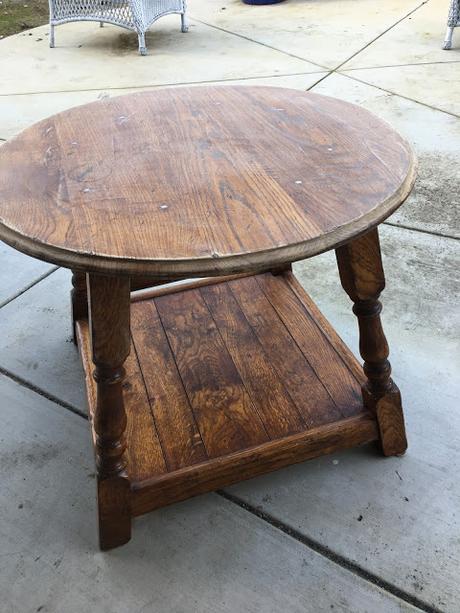 A orange tinged solid pine table.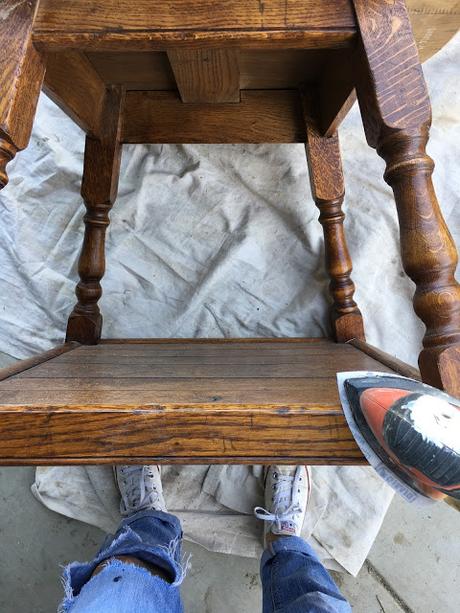 First I sanded the top down because I plan on keeping it a natural shade.
Then I lightly sanded the rest of it for the chalk paint.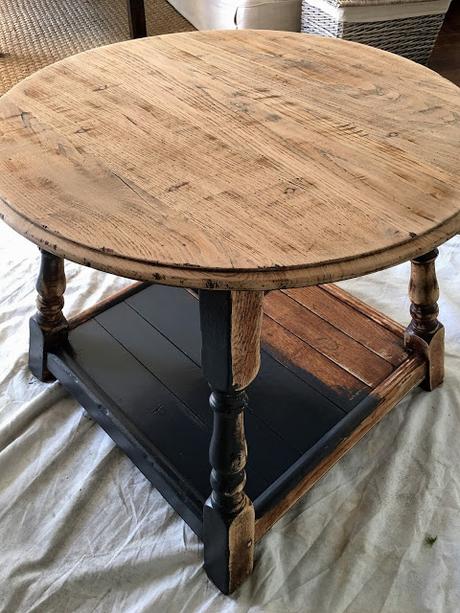 I'm waxing the top and painting the bottom in the same graphite shade as my entry table. I'm not sure if I'll add dark wax yet until I see it next to this window.
Here's where it normally goes: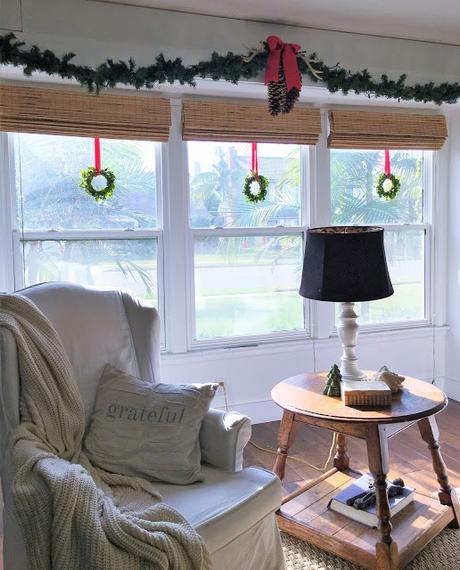 This is the only picture I can find right now showing a 'before" of this table, I'll also be replacing this lamp with a larger one that needs to be spray painted too, I'll show you pictures of this soon.
In the meantime I'm on another personal
30 day challenge,
although this time it's about taking charge of my life...i.e...utilizing my time better.
As some of you know, I've
done a few of these
 and find them invigorating.
It all started when I noticed how much time it's taking me to get through my books, I'm normally a fairly fast reader but I've been struggling to find time to read. So I've figured out that I'm using a lot of my 'book reading time' on social media, browsing and reading news on my Twitter feed. 
The news feed especially, leaves me feeling deeply troubled and so I've decided to regain control of my time this month. 
I'm getting up an hour earlier to do the following things that will start me off feeling productive. 
My deal with myself is this: do these things
first thing
after waking up and brushing my teeth:
1. read at least one chapter of a book
2. weights for my upper body- yoga strength
3. meditate
4. write something
Right now I'm blown away at how clear my concentration
is in the early morning hours, and honestly, I'm falling in love with reading again.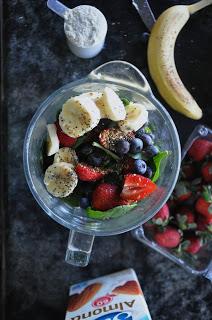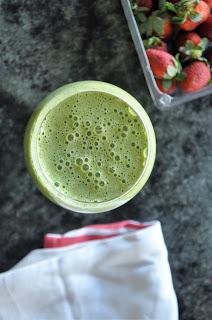 How about you?
Do you ever find yourself wondering where all your time went?
Do you have any little goal you've been wanting to add to your life--but somehow it gets put on the backburner due to time?
There's this very popular quote floating around Pinterest on this topic and you've probably seen it already: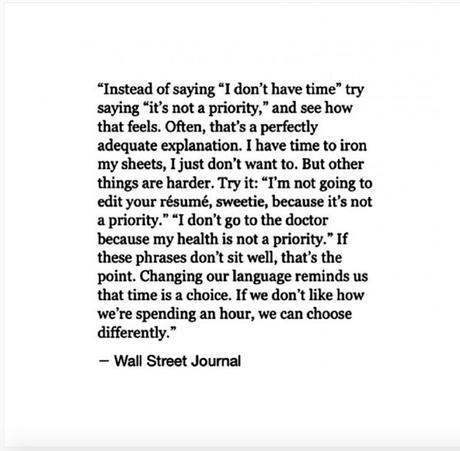 I find this quote so provocative.
It reminds us that we all have the same number of hours in our day and so the question is, how are we using our time?
What do we aspire to become?
And then of course:
How much time each day are we doing those things that will get us there?
It's a juicy topic isn't it?
The act of taking charge of your life and choosing to develop your mind, your body and your soul. I'd sure love to hear your thoughts on this.
After all, February is the month we typically focus on love, how about starting with ourselves?
xo
Leslie