Hey everyone!
Hope you had a good weekend! My weekend was good but this week has been extremely tight till now. And what better way to relax myself than sit with my blog?? Since i am not being able to write any product reviews, ill be posting some simple reviews like nail paint collection, nail swatches, for a few days.
So here is my nail paint collection. I dont have much, and still collecting ;)
First is my Avon nail paint collection.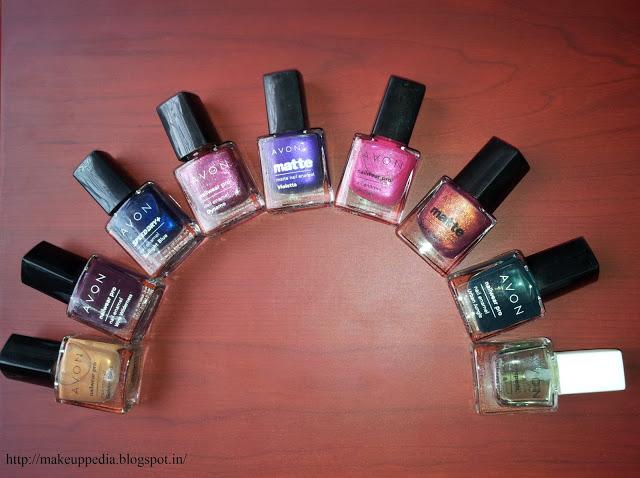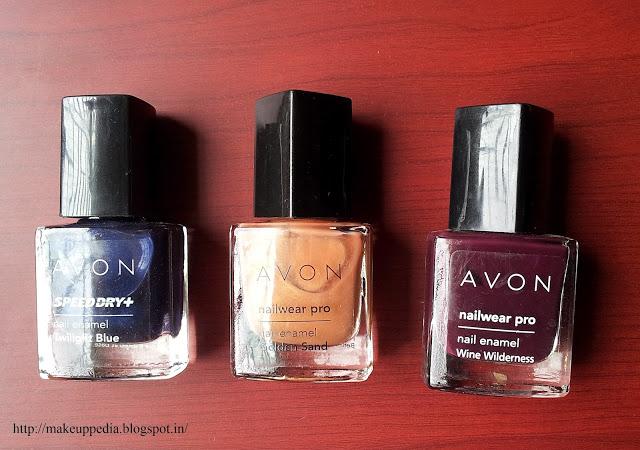 From left : Twilight blue, Golden sand, Wine wilderness.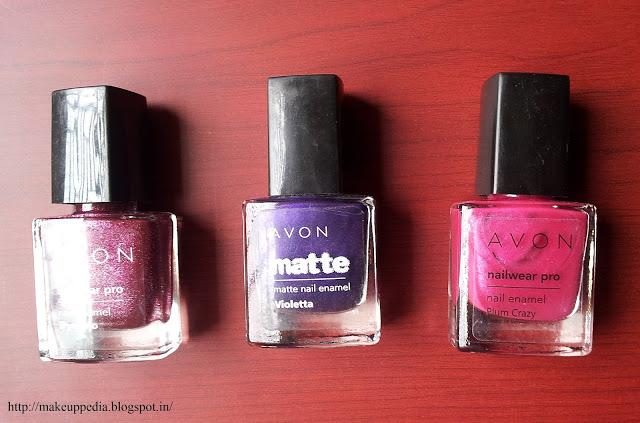 From left : Dynamo, Violetta, Plum crazy.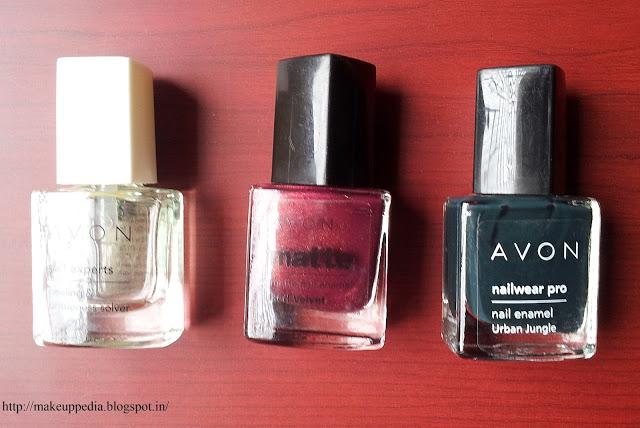 From left : Peeling and brittleness solver, Red velvet, Urban jungle.
Now the simply pretty ones.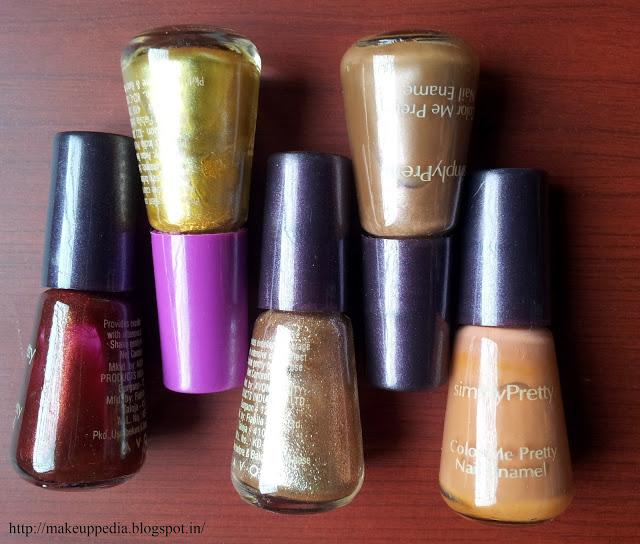 From left : Cherry red (not sure), truly gold, champagne shimmer, sand mist, mystic beige.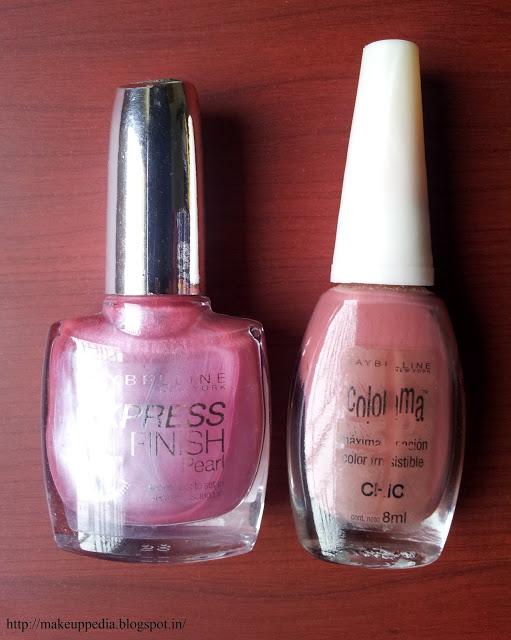 From left: Maybelline express finish pearl in Soft doux, coloroma in chic.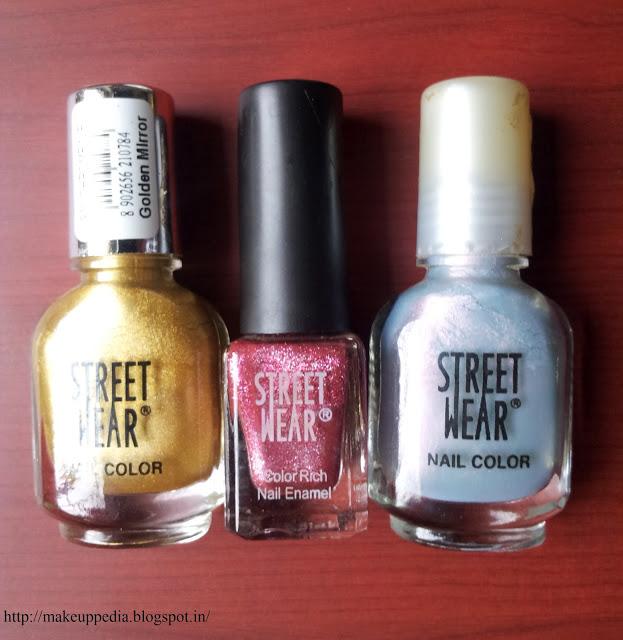 Street wear : Golden mirror, Berry sparkle, Lilac lusture.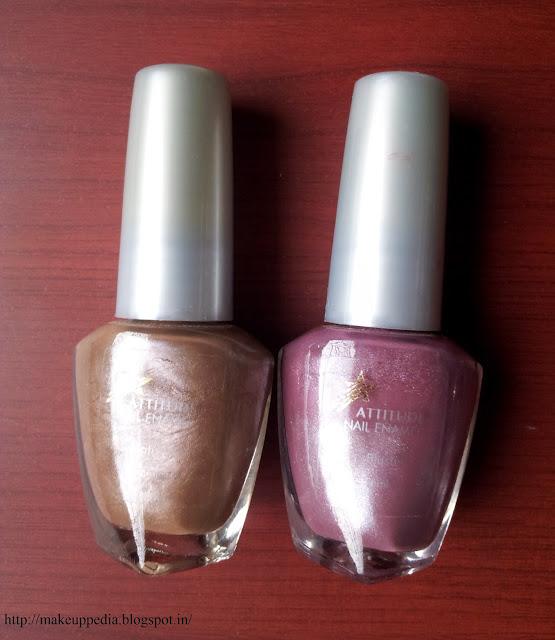 Amway attitude : Natural, Blush (these are pretty old)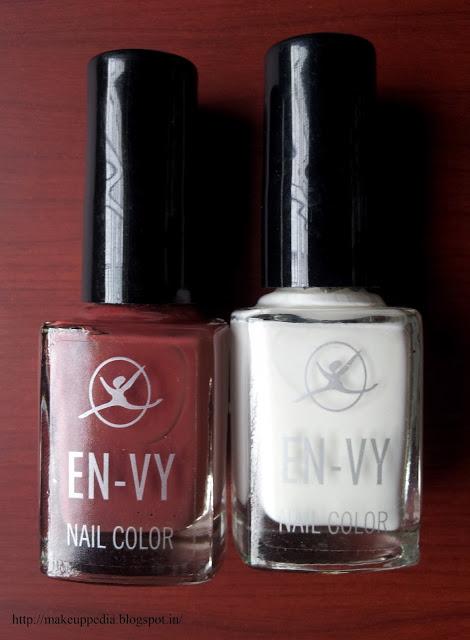 This is H&G's brand : Just for chills, Alpine snow matt.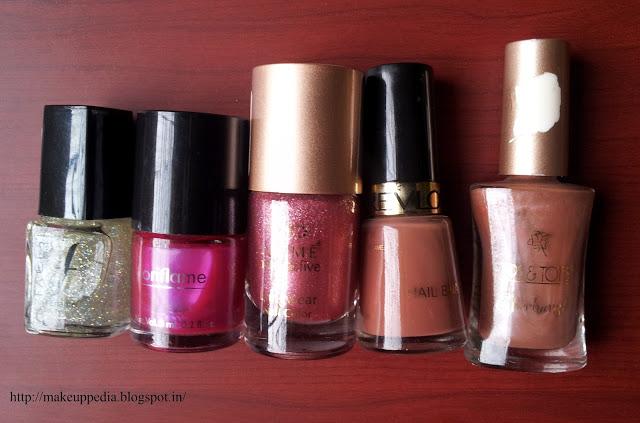 Faces Sparkles, Oriflame Purplr pink, Lakme 9 to 5 Pink champagne, Revlon Rusty rose, Tips & toes Penchant.
All of them together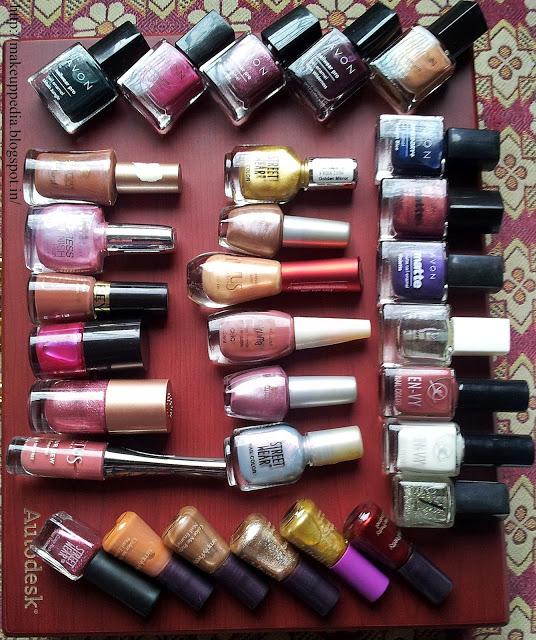 Sorry about the tilted picture, tried for hours to bring it straight, but in vain :(
And here is the nail swatch of Avon nailwear pro in "urban jungle". This is a greenish black shade which brightens up my hand. Its creamy in texture. I applied a thick coat first and it took about 45 minutes to dry. Then the second coat did not dry fully. So i guess i should have applied 2 to 3 thin coats. Since it did not dry fully, it chipped the next morning. So i wouldnt blame the polish. But i love this shade!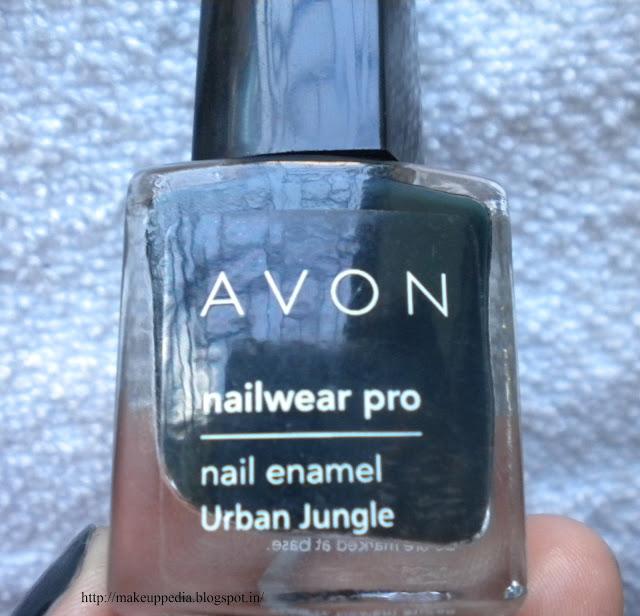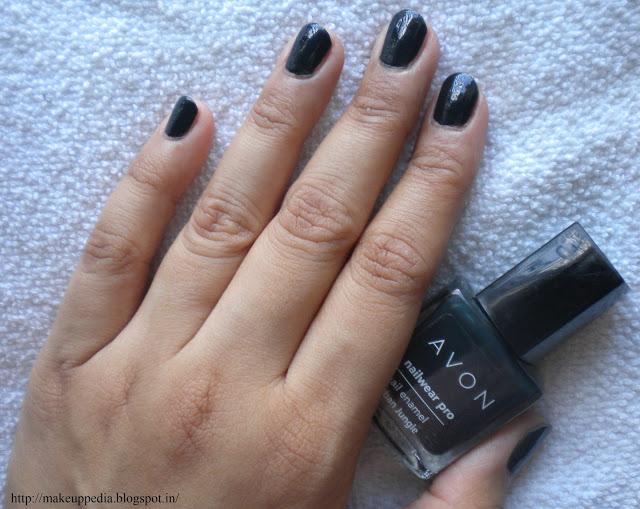 A closer look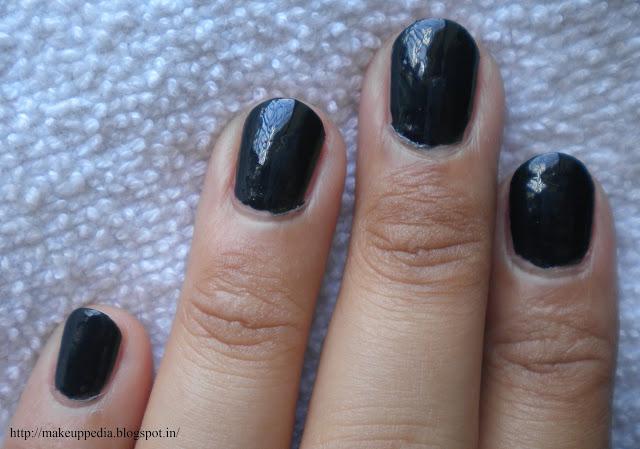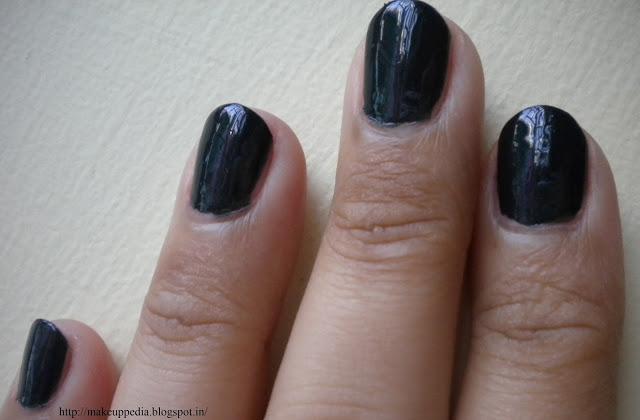 Price : Got it for Rs.99 on offer. Original MRP is around Rs.150 (not sure)
I definitely recommend this shade!
Rating : 3/5 (none of the paints stay on my fingers without chipping for more than 2 days)