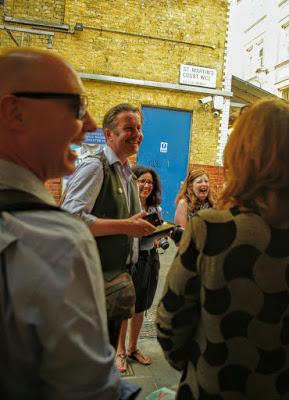 All the scheduled public tours led by Adam Scott-Goulding for the famous London Walks company for the rest of November 2019.



Tours last 2 hours and cost £10 for adults, £8 for students & seniors. 



Click the Book Your Tour buttons to pay & reserve your place. 


Bookings are handled via our online shop Pay A Tour. There are NO booking fees.
Old Westminster
Thursday 14th November 2019
Meet at Westminster tube (exit 4) 2:00p.m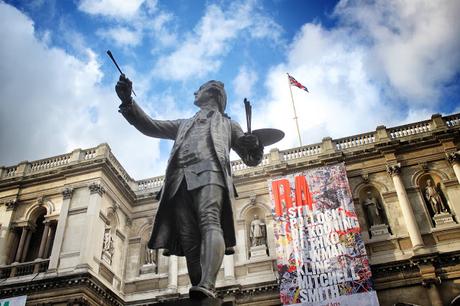 Fancy shops and royal traditions…
£10/£8 Pay on the day or book now…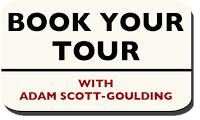 Jack the Ripper


Thursdays 14th & 21st November 2019
Meet at Tower Hill Tube by the tram 7.30pm
The word's most enduring crime story – social history, conspiracy and gruesome murder make for an intense night.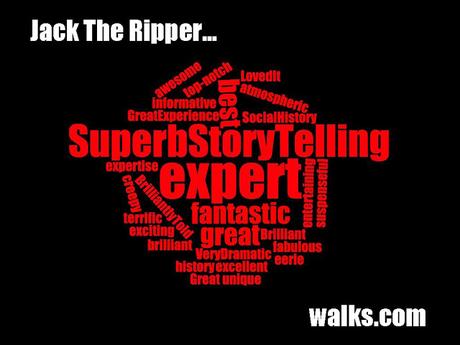 Tour ends at Spitalfields Market near Liverpool Street station.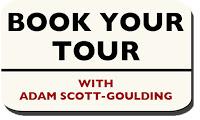 Hidden London

Friday 15th November 2019

Meet at Monument tube (Fish Street Hill exit) 11a.m
Old City churches, the livery companies, folklore, legend and history - a celebratory exploration of 2,000 years of London history.


Tour ends at Blackfriars tube.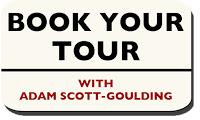 London Horror Story
Saturdays 16th & 23rd November 2019  

Meet at St Paul's tube 7.30pm
Ghosts, murder and mayhem - 2,000 years of dark history


£10/£8 Pay on the day or book now…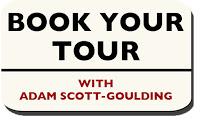 A Village In Piccadilly
Monday 18th November 2019
Meet at Piccadilly Circus tube (by Eros) 2.30pm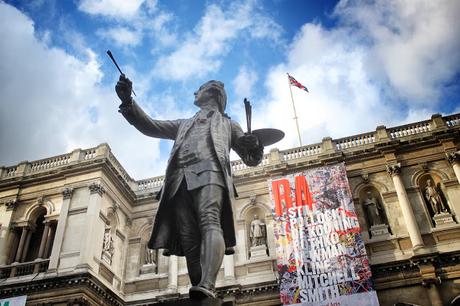 Fancy shops and royal traditions…
£10/£8 Pay on the day or book now…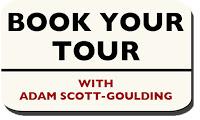 Inside Covent Garden
Thursday 21st November
Meet at Covent Garden Tube 10.00a.m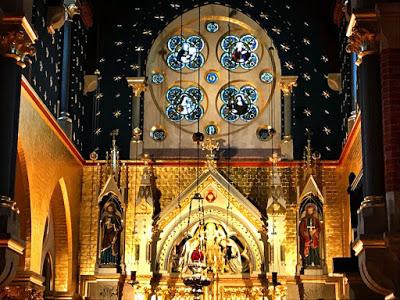 The West End revealed - looking beyond the shops and chain cafés to the rich history of London's playground. Where possible, we'll take in a few interiors, too.
Tour ends in Trafalgar Square

£10/£8 Pay on the day or book now…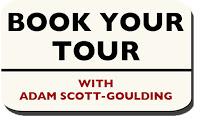 Old Kensington

Thursday 21st November 2019
   Meet at High Street Kensington tube
A walking tour of London's royal village…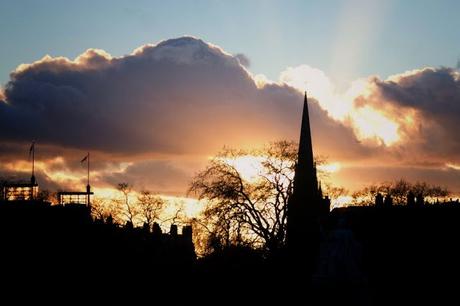 £10/£8 Pay on the day or book now…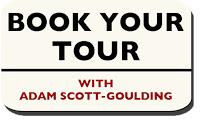 The London Music Tour – Rock'n'Roll London

Friday 22nd November 2019

2pm Tottenham Court Road tube (exit 1)  The history of pop and rock music in London…


£10/£8 Pay on the day or book now…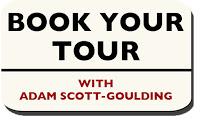 Keep In Touch…