"Do you really want to become an AMERICAN CITIZEN? ", an American friend asked me four days before I was getting Naturalized?  "YES, without any second thought", I said instantly.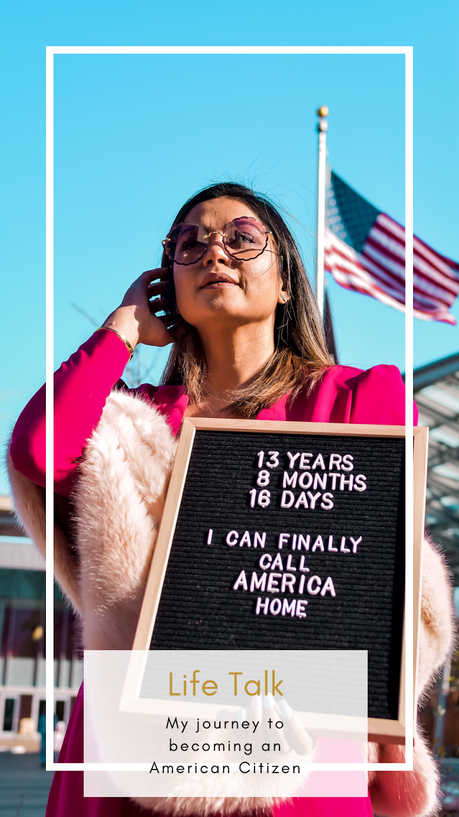 Truth be told, the fact that I was getting naturalized and my citizenship with India was changing hadn't sunk into me until my friend asked me about my decision, which sure got me into thinking 'if it was really going to be worth giving up my Indian citizenship for American citizenship'. Well, looking at the current political and financial scenario here in the States, anyone would get appalled but you tell me ' where on Earth is anyone safe? Which country is crime-free, corruption-free, guarantees jobs and financial security, ensures 100% women safety and equality, where there is no racial-inequality- answer, NONE? So how does it matter if I have a Citizenship of India, or America or any other XYZ country?  
CIRCA 2006, I came into this country as a dependent of my husband. I completely exemplified the novice housewife who loved being home, enjoyed cooking for her new husband and watching TV and decorating the house was her favorite pastime. Like any new couple, husband and I would travel over the weekends, explore new places, take up dancing lessons, work out together and just do what other newly-weds do. I didn't really care for further education or work, reason being simple- as a dependent I could not work here in US. We were enjoying that life but deep down both husband and I feared immigration issues and deportation. Our paperwork was current, we worked with the best immigration law firm, but still- there was this underlying fear that we never acknowledged but we knew it was there. 
Late 2007 we applied for our Green Card. We fulfilled all the parameters for eligibility and so we applied. A couple years later we got the EAD ( employment authorization document)  card which was like a permit for both husband and I to be employed in the United States without a visa. I still had no intentions of working, but starting a blog was definitely at the back of my mind. I had already been following a few bloggers and developed an aspiration to become a blogger myself. But then we decided to start a family and traveled quite a bit to enjoy our marital life before entering our new life chapter of becoming parents. We had our daughter in 2010 and life changed. We got busy and totally forgot about our Green Card, at least I did. 
I still remember the day my husband broke the news of our Green Card approval in 2013.  I had just landed here in US from India with my daughter and my husband who had come to pick us up at the airport handed over my Green Card to me. It was a joyous moment. The feeling of being accepted by a country as their very own was out of the world. The country to which I had already given my 8 years and husband even longer finally gave us some right over it. We could work here, we could travel worry-free between India and US, but we still could not VOTE. 
Fast forward 2018, after waiting five years post Green Card approval, I applied for my Citizenship. This time the documentation work was not as grueling. But what I was dreading the most was the Naturalization Test that I had to appear for in-person. Nine months post my application and biometrics submission, I was called to appear for the Naturalization test. Trust me, it felt like going on a war, the fear of losing which, would jeopardize my future in America.  Not that they would kick me out of the country, but I would have had to reappear for the test had I failed. 
On the morning of my test my stomach was churning, I was feeling butterflies and my heart was racing. The test was a Civic and English based knowledge test that literally lasted for ten minutes and the rest was general interrogation. The immigration officer did not tell me her final verdict right away but advised me to keep an eye out for the approval letter. Two weeks later I received my Naturalization Ceremony confirmation and thereafter rest is history. I got naturalized on Dec 21, 2019 in Virginia and now I begin my Indian Passport renunciation paperwork.
13 years, 8 months and 16 days later I was finally able to call AMERICA my home. America adopted me, it welcomed me, it gave me stability, it finally accepted me as one of it's own. Now I take pride in being called an American. Now, I have full protection from being deported, I am eligible for Government jobs, I have the freedom to travel and I have the freedom to cast my VOTE.  Now, my heart belongs here, I belong here, my family belongs here, my life belongs here....I am indebted to AMERICA for the rest of my life. GOD BLESS AMERICA!! 
Congratulations to Maureen of Little Miss Casual, she is the featured blogger of the week.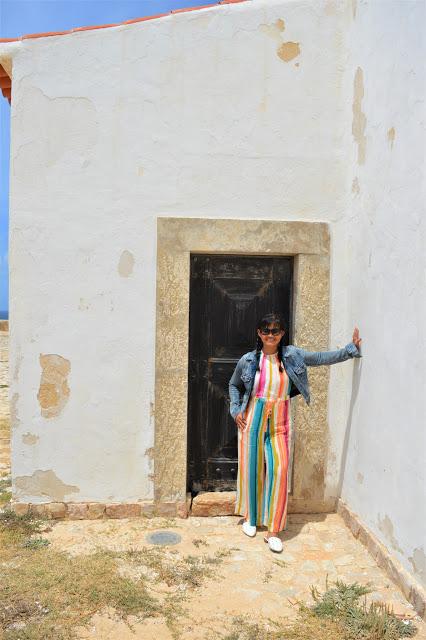 Now it is your turn to share your story and your favorite outfits.
You are invited to the Inlinkz link party! Click here to enter