Photo Post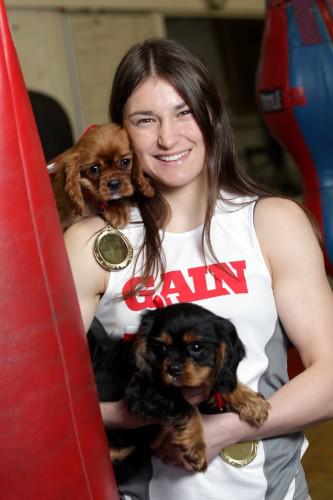 My girl Katie Taylor, the Irish Lightweight phenomenon, is fighting some chick from Russia right now for the Gold. I'm sitting here clapping my hands, and screaming while I watch it on Live Stream. You can watch it too.
And if you've been following the American hopeful Claressa Shields, she's fighting at 12:15. For more background info on her, read this excellent profile from the New Yorker. 
(Oh and by the way, Taylor might be the prettiest fighter I've ever seen in action.)
UPDATE: KATIE TAYLOR TOOK THE GOLD!!!