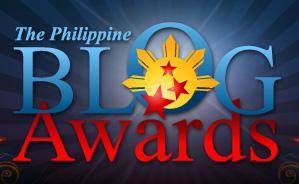 Well, hot off the euphoria of winning Philippine Blog Awards'  Best Lifestyle blog for Mindanao for 2011,
I just found out that Lessons Of A Dad is a finalist for another award, a national award this time. 
Lessons Of A Dad is one of the finalists of the Home and Parenting Category – National Level.
  Very, very cool. 
I'm in great company, too; here are the Finalists:
A Woman Remembers (serenityoverload.blogspot.com)
Dainty Mom (www.daintymom.com)
Her Fashionality is Motherhood (www.trishvelarmino.com)
Lessons Of A Dad (www.lessonsofadad.com)
My Address is Earth (myaddressisearth.blogspot.com)
My Happy Home (www.eleanoraguilar.com)
Pinay Mommy Online (www.pinaymommyonline.com)
Proud Mommy of Three (www.mommyrubz.com)
The Hippie Mum (www.hippiemum.com)
To celebrate, allow me to list down
my favorite parenting articles for this site.
  They give great tips on being a father.  Hope you enjoy them!
Songs that touch a father's heart…Happy Father's Day to you all! 
This blog entry was made at or near Father's Day, and it showcases songs that all dads need to hear. 
One way to have your kids follow you is to make parenting fun! 
Having problems with the kiddos following orders?  One possible way to solve this problem is to make things more fun!  Make a chore not a chore.
A parenting word about gift giving. 
Being the 1st of December, Christmas is just around the corner.  But, do your gifts really benefit those who receive them?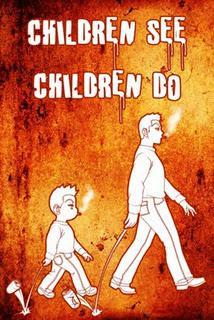 Be careful with your parenting style, because Children See, Children Do. 
My personal favorite parenting article.  In the study series on parenting that my group recently finished, this session hit me the hardest.  We truly have to become what we want our kids to be.
Do you want to discipline children without shouting? Teach them one-command obedience. 
Another parenting lesson from our study series, and one that made a huge impact to my friends who had LOTS of trouble with their kids.  If disobedience is a huge issue at home, read this.
The 12 Commandments For Parents (who wish to turn their children into juvenile delinquents). 
Basically, what NOT to do to your kids.
Learn Parenting that Makes a Difference. 
The article is only an intro/invite to our parenting series.  What makes it a favorite of mine are the great videos by the resource speaker.
Lessons of a Dad's picks: books for Christian fathers. 
If you want to material on being a father, these books are a fantastic start.
Great books for Christian teen girls.
  Made when I noticed that my first child is no longer a little girl, but on her way to becoming a teen.  Buy these books to make her not just a teen, but a great teen who loves the Lord.
There are a few more parenting articles.  But this is a good start.  Anyway, I wasn't expecting victory during the Mindanao awards, so I won't expect victory here either.  It'd be nice if I won, though.  We'll see come December 3, when the winner will be announced.  Your prayers would be appreciated.