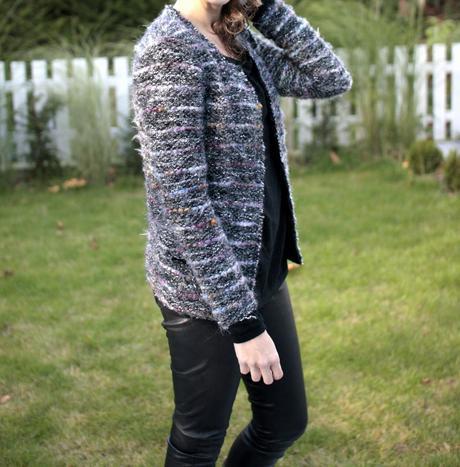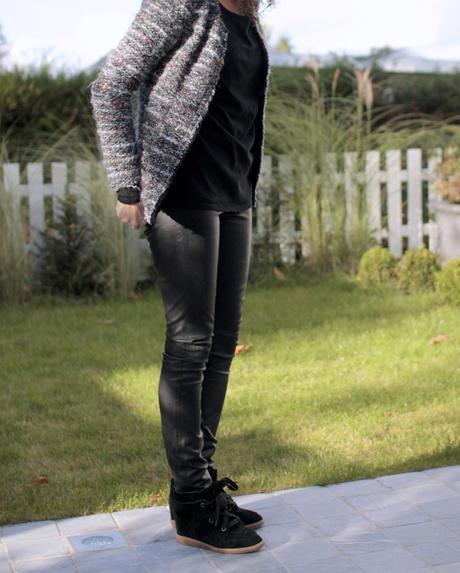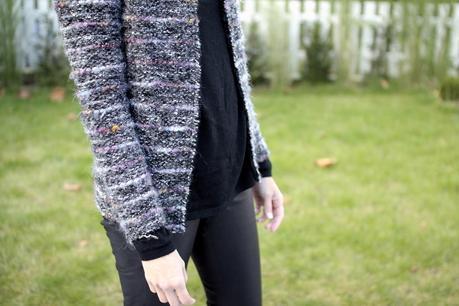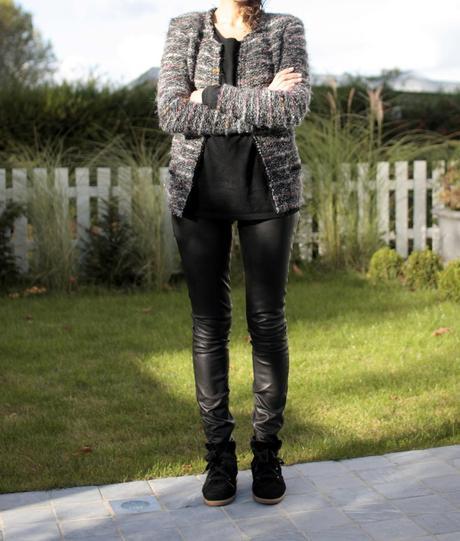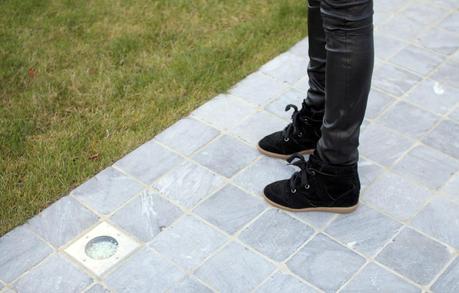 Monty Jacket - Isabel Marant
leather leggings - Helmut Lang
merino sweater - Gap
sneakers - Isabel Marant
Today I didn't want to show anything new on the blog, instead I wanted to share my favorite buys this fall, even though you already know them. Some days I feel like having a shopping overdose and everything I want is to come back to basics in my wardrobe (let me reassure you, this does not happen very often, most days I feel like I have nothing to wear and that I desperately need to renew my wardrobe).
This fall my favorite items are the dream leather leggings from Helmut Kang, Isabel Marant's Monty jacket which looks good with anything and the famous hidden-wedge Isabel Marant sneakers.
My advice is that you need these three versatile items in your closet. Not necessarily these specific ones, but a tweed  jacket/cardigan, a good-cut leather leggings and comfortable wedge sneakers are must-have basic items this fall. Do you have yours yet ?
xx Marta