It's been a mad week, so I haven't picked the winners of the "Name the Nursing Home" contest yet. Promise to next week!
Art + Fruit + Dog
My husband, Mike, has decided to become an artistic food chef… but only for our dog. We feed Gordon (Labradoodle) fruit every morning, but suddenly, that wasn't enough. Now Gordon is getting less food, but that food is much prettier for the four seconds he allows it to live before wolfing it down. Think of it as performance art.
In case you'd like to experiment with dog fruit artistry, below are Mike's latest creations using banana, melon, blueberries, apples and melted peanut butter. Gordon's in heaven.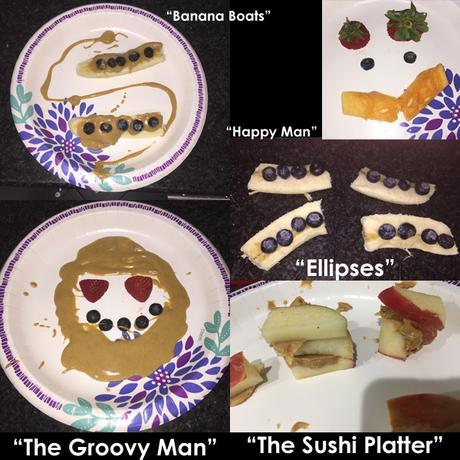 All carefully arranged on only the finest paper plates.
---
Want to help an author?
S.S. Segran is running a survey on my AuthorsXP.com website – he's looking for feedback on the best blurb for his book and best cover. Swing on by and give him your two cents, and you might win some audio books or ebooks!
Help S.S. Segran!
---
New Dianne Harman Book!
My buddy Dianne Harman has a new book out in her Northwest Cozy Mystery Series – Murder in Whistler!
When DeeDee and her boyfriend, Jake, head to Whistler, British Columbia, to see her sister, Roz, and enjoy a little down time from her new catering business, Deelish, and his job as a private investigator, the last thing they expect is to become involved in a murder.
What makes it even worse is the person murdered is DeeDee's former neighbor, Johnny Roberts. He was a bigger-than-life person and the owner of a very successful Mercedes Benz dealership in Seattle, but did he have secrets? And who would want Johnny dead?
Get it on Amazon for 99c for a limited time!
---
And finally, the giveaways!
Henery Press' Humorous Fiction Giveaway will run until next Tuesday, June 13.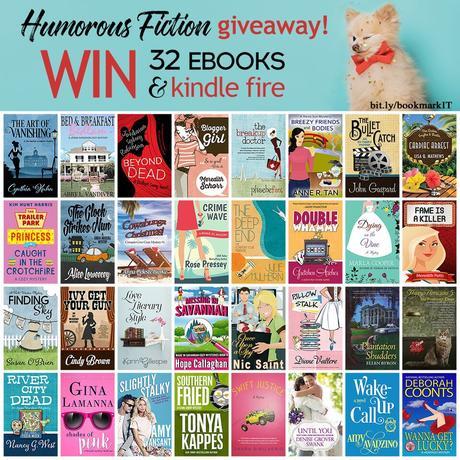 And my AuthorsXP.com Cooking/Fiction with cooking themes giveaway is running until Monday!