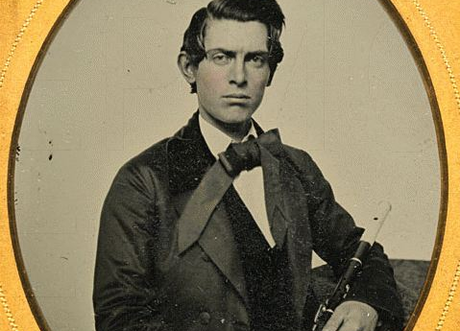 A chap with a clarinet. From My Daguerreotype Boyfriend.
The background
Do you have a boyfriend? If you don't, don't worry – or even if you do, don't worry – as My Dagerreotype Boyfriend can provide you with just the chap you need. The only thing is – he will be from the past. The Tumblr blog posts pictures of dudes from old-fashioned days on the basis of their "extreme hotness." Everyone's here – from a young Winston Churchill, a princely Napoleon, Franklin D Roosevelt and Henry Thoreau, to unknown men posing with clarinets and in civil war costume.
There's kind of a craze for all things chappy at the moment – there was the remarkable surge in bow tie sales, thanks to Matt Smith's foal-like Doctor in Doctor Who (read about it here on Periscope). And let us not forget the Chap Olympiad, which features the Three Trousered Limbo and Ironing Board Surfing.
Here are some hot old-school chaps for you to look at: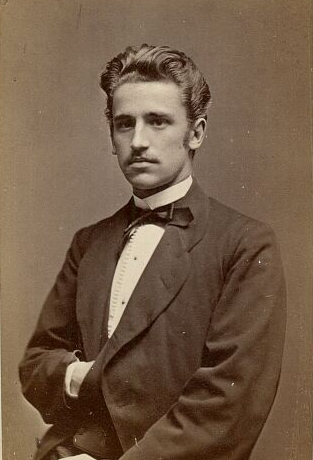 A rather dashing chap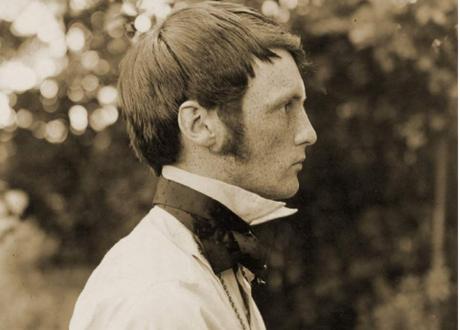 This one has some nice neckwear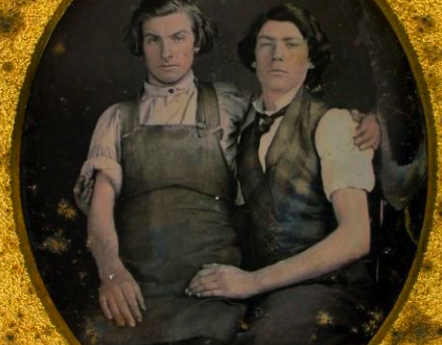 These ones seem quite friendly
More on Scoped Out

Kids dressed as movie characters: How is Edward Scissorhands a good idea for a 6-year-old?
10 Worst Book Covers in History
Perez Hamilton's History Lolz
Stand Up Mr Dick: Some very poorly placed stickers