FRAGRANCE
❤ ❤ ❤ ❤ ❤ ❤ ❤ ❤ ❤ ❤ ❤ ❤ ❤ ❤ ❤ ❤ ❤ ❤ ❤ ❤ ❤ ❤ ❤ ❤ ❤ ❤ ❤ ❤ ❤ ❤ ❤ ❤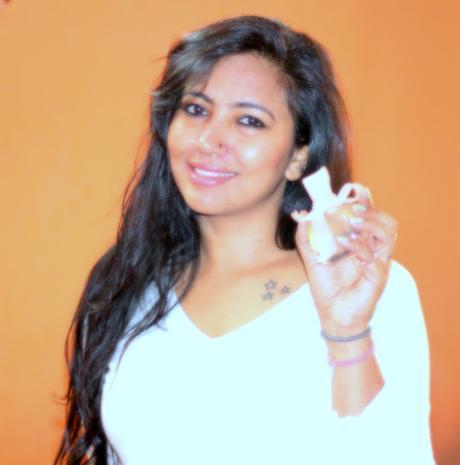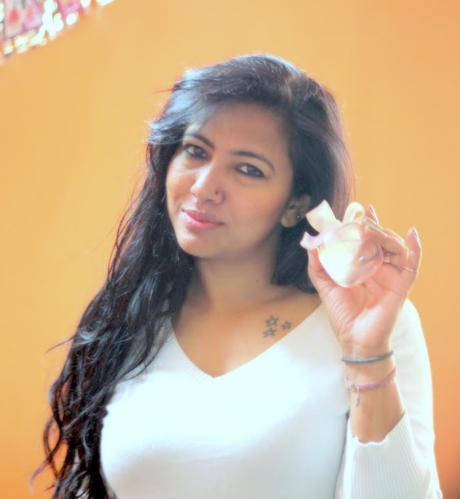 I am currently using Nina Ricci's Mademoiselle Ricci L'Eau which has soft floral scent that stays 9-10 hours on me. According to Fragrantica
Top note
is italian jasmine;
middle notes
are rose and peony;
base notes
are woody notes, cedar and musk. 
I love the bottle color and cap. It is muted pink (sort of ombre effect) and cap is like a flowy ribbon. It's so pretty!! I am trying to catch up with my fetish of owning perfumes and planning to buy a few more. But until then, this one is being used up more than Hugo Boss Red and United Colors of Benetton Red that I already own.
I am not a girl of floral and fruity scents but it did appeal to me when I was testing and trying  perfumes in Shoppers Stop. There were other perfumes too that I liked but this one met my budget and my nose sensors in a good way. :D Also the scent is not too OTT for my liking. It has subtle scent and leaves hint of itself behind which I like in anything scented. A hint behind... ;-)
Price:
Approx. Rs.2900 and I got Perfumed Body Lotion for free. Yay!! So grateful to the SA. <3 p="">
Let the goodness keep coming!!
Have you guys ever tried/tested this perfume? Was it too floral for you?
*This post may contain affiliate links, products sent by brand/PR for consideration, paid contents.
Never miss A Post

  :
NEWSLETTER | FACEBOOK | TWITTER |  GOOGLE+ 
Disclosure Policy
.