CHENNAI – BLAIR (JONNY – BLAIR) – direct flight.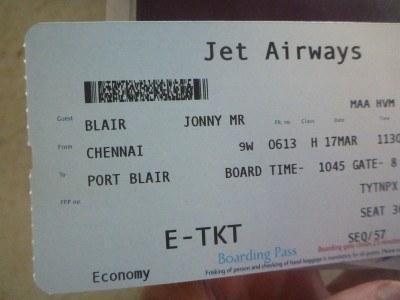 My Crazy St. Patrick's Day Journey: Jonny Blair Goes From Chennai to Blair, India
When I realised there was a direct flight between Chennai and Port Blair, I had a quick check of the prices and pondered over whether I could do this crazy journey, only because it sounded like my name. It seemed like the only chance in life I would get to do it, so I opted for it. Jonny to Blair. 17th March. Ridiculous.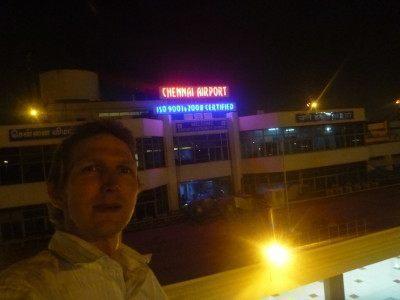 Jonny (Chennai) Airport
I would be flying from Chennai to Port Blair. When said quickly, this can be a Jonny Blair flight. A Chennai – Blair journey. Chennair Blair, are you gegging me?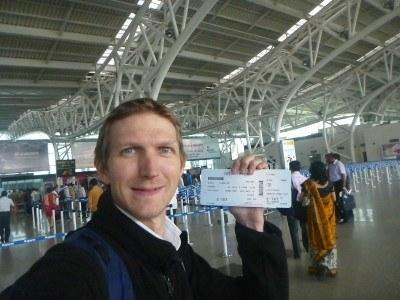 Checked in for the CHENNAI BLAIR flight
Certainly not Sir! So after checking into the quirky Elements Hostel in Chennai, a city formerly called Madras, I hunted down some flights and ended up spending only a night in Chennai as I was off to Port Blair next. This was just too ridiculous.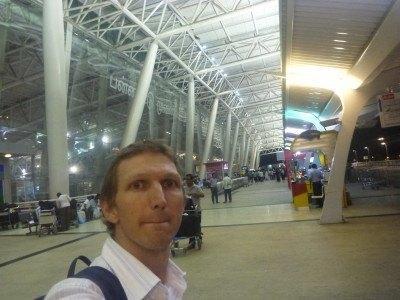 OK take me to Port Blair
I was leaving the Indian mainland after three weeks, on St. Patrick's Day and there was an emotional farewell on route as well. The whole ordeal was in line with my barmy life so far. I simply can't really explain things well on here just yet, but life has changed for me since I came to India.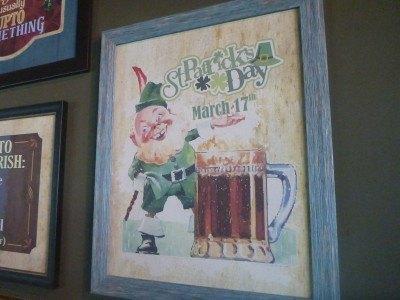 St. Patrick's Day sign, the Irish House, Chennai Airport
And you know what, I'm done with backpacking for a bit, I really am. First beer of the day in at Irish House, Chennai Airport.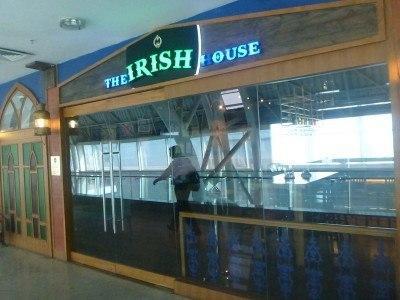 The Irish House, Chennai Airport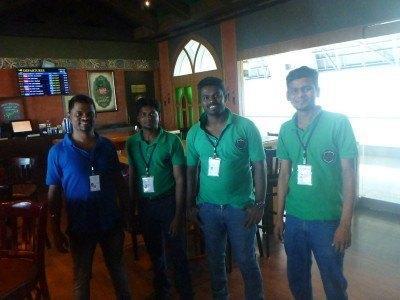 The happy staff at the Irish House
So without further ado, Jonny Blair is off from Chennai to Blair. Yes, just because it sounds like my name. I'll be staying at the Peerless Sarover Portico Resort and can't wait.
"I hear you call my name and it feels like home" – Madonna.
"TK Rantie baby, TK Rantie oooh" – AFC Bournemouth fans.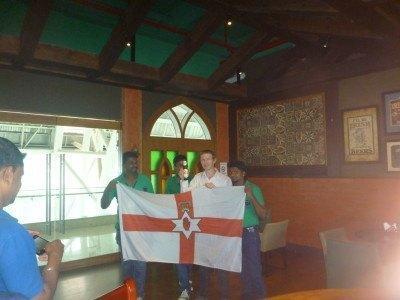 The lads at the Irish House on St. Patrick's Day at 8.37 am
"Work is the curse of the drinking classes" – Oscar Wilde.
"I spent most of my money on girls, booze and fast cars. The rest of it, I wasted" – Belfast Child, George Best.
Join 15,017 Monthly Readers! If you enjoyed this article and LOVE travel and SAVING money, get e-mail updates from Don't Stop Living – a lifestyle of travel! (It's Free) 😉 Jonny