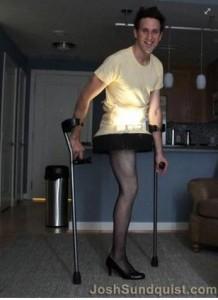 Josh Sundquist is a former Paralympic skier who lost his leg to cancer when he was a child.  He competed in the 2006 Winter Paralympics in Turin and now makes a living as a motivational speaker and author.
And, motivates us he does.
Check out his Halloween costume this year– the famous leg lamp from the 1983 classic movie A Christmas Story.
All he is missing is the word "Frageelé" on his leg.  Yet, I think Sundquist would consider himself anything but fragile.  What an inspiration!
This isn't the first time Josh Sundquist used his loss of one leg as an funny and inspiring Halloween costume.  Check out Josh in his costume from two years ago- a gingerbread man with one leg bitten off.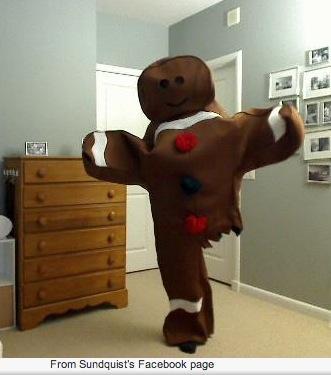 LOVE it!  Josh Sundquist, you win my award for most creative and inspirational Halloween Costume!