Question:

When it comes to sperm. some swallow some not , i really don't know what men prefer but also i want to ask . What's the difference? Why would you enjoy girls to swallow?

For all the men whom are begging their girls for oral sex just try explaining it to her and answering all her questions???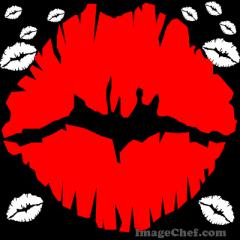 My Advice:
First of all, I like a lot that you said you will only perform oral sex on a man who you love and that is caring and nurturing when it comes to your feelings. Oral sex, in any form is very intimate.
OK Here is goes. Just do it and stop complaining about it because as women we are screwed and can't get away without doing this, unless we want our man to go find someone else who will. I know I sound harsh but along with our period, unfortunately this is a task that we as women need to do. 
Here's why:
oral sex a blow "job" for a reason. I know why you don't like it but the act actually isn't as dirty as you think. I know sometimes guys make nasty stupid comments when they reference receiving oral sex, but in all actuality the act is pretty personal. Think about it, he is trusting you to have full access to the body part that is the most sensitive on his body. That is pretty intimate if you ask me.
Now, back to the job. They do call giving a man

Continuing on, I also think your right that guys should explain to women why they want oral sex instead of just begging.
This is why guys are obsessed with it:
First: It feels good to them. Really good. Too good. Like I said before, their most sensitive part of their body is being stimulated. Besides the amazing feeling, the guy gets a bonus: you are the one doing it. Your the girl he thinks is hot, the girl he likes, the girl he wants to be with, or the girl he loves and you are the one who is making him feel this way. I don't know about you but I think that's pretty powerful.OK, I know you think the the task is annoying and I am not going to say it isn't. You do it for the reason you said; if you love him. 
Here are a few tips to help the annoyances:
It takes forever! -
Ask him what he wants while your doing it. Your not psychic,and he shouldn't expect you to be. If you get tired or lock jaw take a break and use your hand.

I feel weird or uncomfortable! - 

Don't. Remember? He is on cloud nine. He doesn't care what face your making, and if he wants you to look at him just do it. If you can't get turned on or performing the act repulses you, stimulate yourself (a little) alone before you start to help you get into it. It helps.

Why does he want me to take the grand finale?(swallow)- Have you ever wanted to sneeze really, really bad and you get that feeling where your just about to sneeze and it doesn't happen? Well magnify that times ten, and include blood pumping towards your mans most sensitive organ, and think about it. Of course, finishing still feels good no matter where the evidence lands but is the difference between having roman noodles for dinner or your favorite type of pasta.
If the evidence has a taste that is really, really bad; or you just can't deal with it, get your man to drink pineapple juice. If really helps to keep "things" fresh and not taste so bad. While your at it drink some pineapple juice yourself, it also benefits the smell and freshness of women down there.

Like I said, it is a job for a reason but one we have to perform and understand if we love the guy we are with. It should be something that is a part of your sex life with your partner period. It shouldn't be given on birthdays or rewarded because the reason you do it is because you love the person. You asked some really good questions and made some really good points. I hope I helped.
So I'm up for giving my man oral sex , if i love him, he's caring and wants it really badly but me and my friends were talking earlier about it and i am saying this to all men : It will really help if you explain to us why you like it so much ? What's the feeling? and how do you like it?