This past week was a hellish week for us teachers in The Abba's Orchard Erdkinder, as
this is the week when all the high school students present their business plans to their parents
(who will be their investors).  I both felt and feared for these kids.  Speaking in public is hard enough; but doing so in front of your parents can be downright scary for an adolescent.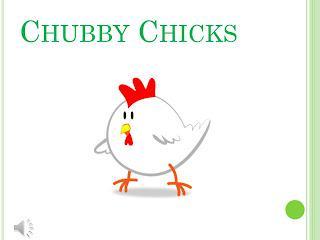 The company of my daughter and 5 of her friends
You see, the school I work for
not only seeks to deliver the goods academically, but it is also big in preparing the students for adult life
, and Maria Montessori, in her genius, saw this through the farm school curriculum. 
So students from multi-year levels form small companies that buy, raise, and sell farm animals.  This is not to make farmers out of them (though there's nothing wrong with farming), but (1) there's no better way to get them to actually experience and
feel
(literally… not to mention smell)
the whole business cycle of production, distribution, and consumption
; and (2)
these kids,
often from privileged households,
actually do some tough, dirty work…and in the process actually appreciate how hard it is to make money.
My daughter, Lynn, as you may know if you've been following my blog, is in her first year in this program (high school freshmen are grade 7 in the Philippines), and so she's getting into the system. 
Her group is raising organic chickens
(out of the choices of chickens, goats, and pigs; all raised using the natural farming method)
, and the company name is Chubby Chicks. 
She's one of the two freshmen in that group, and she is very good friends with the grade 10/senior student there (who is the leader/CEO of the company) because they both go to the same youth ministry.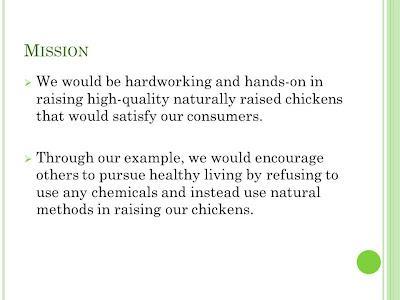 Chubby Chicks Mission Statement
The problem with Lynn is that she had to present with her right arm in a sling, poor thing.  Being a lowly freshman in one of top varsity soccer teams of the city, she felt she needed to raise up her endurance and so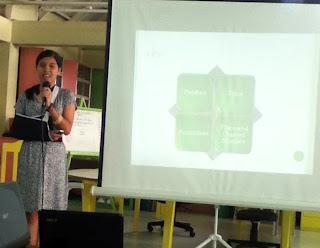 she started jumping rope.  While doing so, she likes to do the jump rope tricks that you see in Rocky movies…that is until
a ligament in her right shoulder popped, followed by great pain. 
She now has to wear a sling for two weeks.
Still, Lynn, and Chubby Chicks in general, did present their Business Plan Presentation very well. 
She was a trooper, and I'm very excited (both as a teacher and as a parent) for the group.  I'm excited for the great hands-on learning that will happen, and I'm also excited as, if they do things right (like, keep them from dying),
they're poised to make a TON of money.
They'd better.  They're asking a pretty penny from their investors...who also go by the name of: parents.
My mom noticed that leadership training is very strong in The Abba's Orchard, and that is so true.  Then again, so is public speaking,
as I beamed with pride as so many students were very impressive in their presentations.  Some of the parents asked really tough questions, and they responded admirably. 
So, my 12-year old daughter is a Chubby Chick, and prayers would be appreciated for her and her group.
  Here's a short video I made of what the students did in the 1st trimester of the previous school year…part of it shows the business plans as well as the business starting up.  Enjoy.