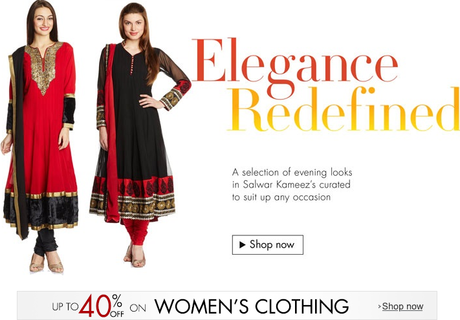 SUMMER means hot sun, hot winds, hot climate that's make your mind hot too!! People find themselves irritate and sweaty all the time. A proper attire head to toe can relief you from summer heat and sweat.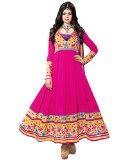 If you are a working woman or housewife or college girl, always messing with  dresses and suits and how to
mix and match clothing
. Isn't that true?? Most of the women while going to bed thinks about what to wear in office tomorrow??  Always want to show off some of your inner fashion soul through daily outfits but the same clothes and jewelry let you think.."just forget" and you get ready in minutes and running to your work!!
Mostly we look for tops and dresses with different front or back necklines, colors and designs but rarely go for bottom or pants styles.
We are here to help you on what KIND OF BOTTOMS you should have in clothing wardrobe so as to make every day vibrant, cool and at least one or two compliments for your owned fashion and style.
Must Have Summer Style: 5 Indian Ethnic Women Pants/Bottoms to Beat Summer Hotness:
JODHPURI SALWAR:
Simple, straight fit and broad embroidery or patches at the ankle makes jodhpuri salwar attractive. You can get them from online stores or near by shops in cotton to silk in different pattern designed clothes. To look fabulous, try Indo-western look with it.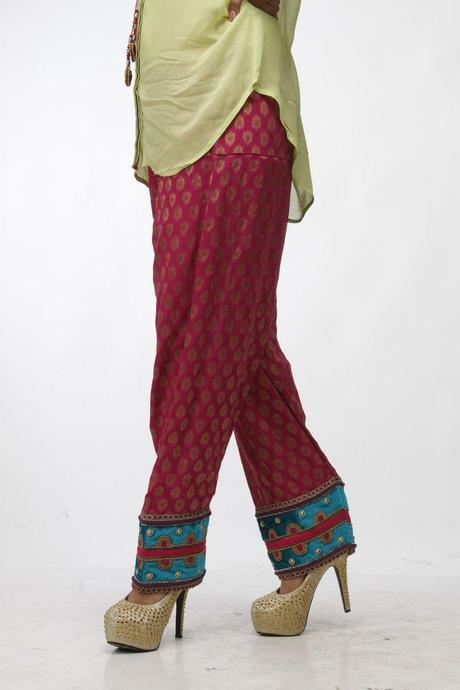 DHOTI SALWARS:
Wear long kurta or short top or kameej with dhoti pants. Here 2 styles of dhoti pants are shown in the picture to give an idea.
The
dhoti
, also known as
pancha
,
mardani
or
veshti
, is a traditional men's garment worn in India. It is a rectangular piece of unstitched cloth, usually around 4.5 metres (15 ft) long, wrapped around the waist and the legs and knotted at the waist, resembling a long skirt.[
wikipedia
]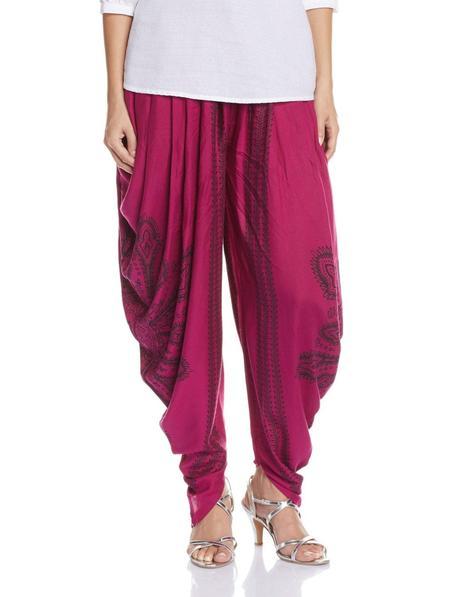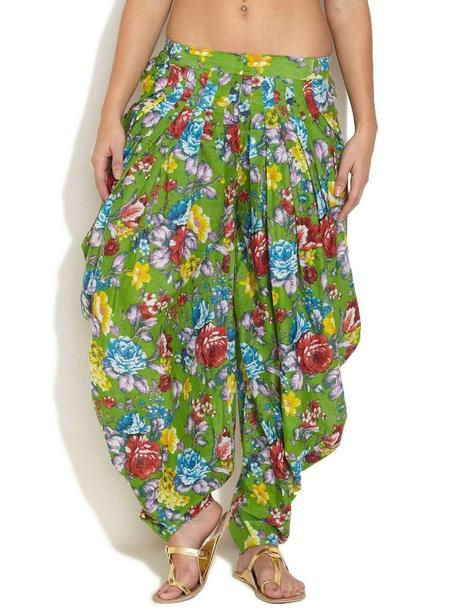 PALAZZO PANTS:
Palazzo pants!! Mixture of Indian and western. Open large flair at ankles and stretchable waist is a comfortable wear which makes it favorite among women's. It is best for casual look, party wear look or office look. Wear them with high heels or wedges for glamorous look.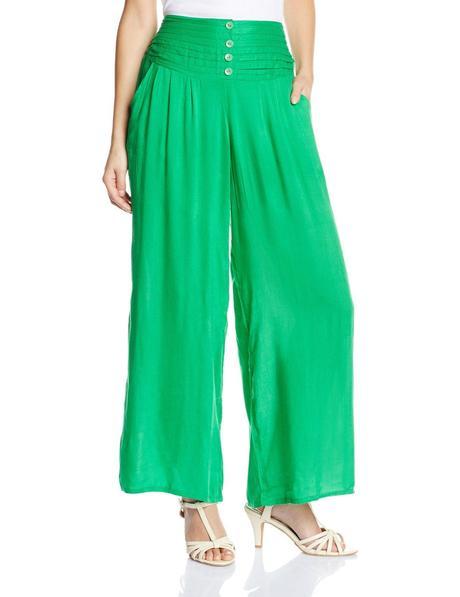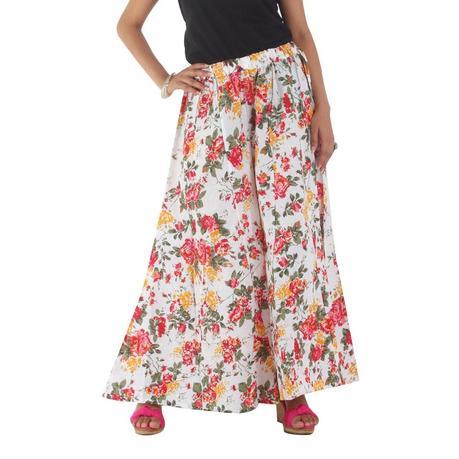 Buy Cosmetic Bag



PATIALA SALWARS:
Want that punjabi girlish look..then must try patiala salwars with plain, embroidery, flowery pattern kurta or with stone work. Pair the punjabi look with punjabi shoes or ballerina's.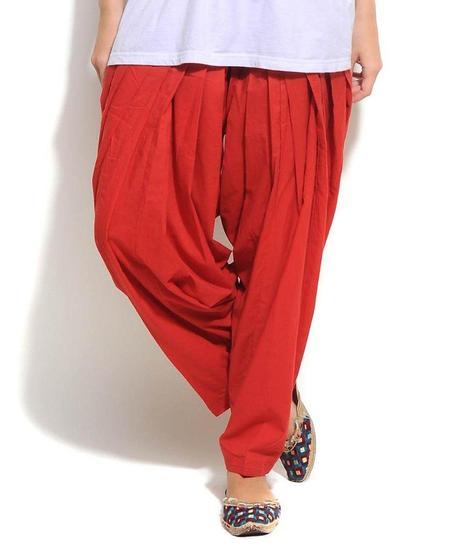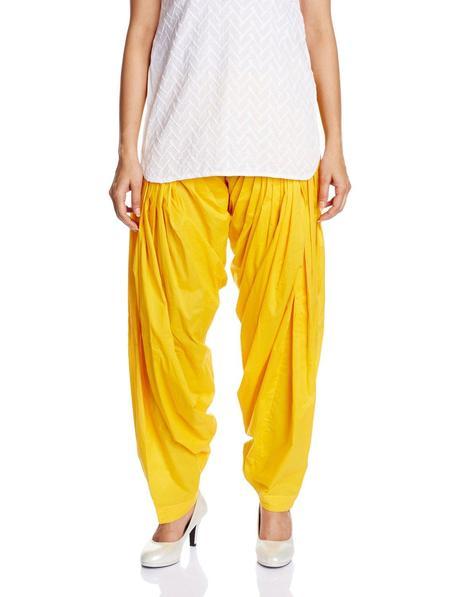 BUY Gold stardust
clip on earring

JODHPURI BOTTOMS:Women jodhpuri pants
are puffed at waist and thighs, tapered calf and narrow ankle have uncluttered style. You can style it with anything Indian suit to western tops.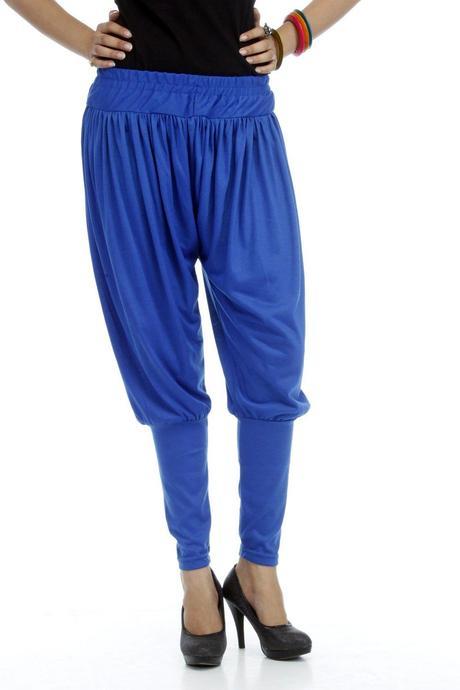 If you have these bottoms then Rate Yourself:
1 same bottom- Boring
2 kind of bottom- Simple
3 different bottoms- Normal
4 bottoms- Fashion lover
5 types of bottoms- Fashion expert
Who are you from these??
Be honest ladies!!
Let us know how you pair them in your daily routine, give feedback as comments girls so other women can follow your tips.
Coming up with another interesting article soon.
Related Articles:
Beat the Summer Heat with
Peppercloset Bottoms
White Blue Summer Outfit for the Day
Do Join
Modonika for updates via G+, Twitter and FB for more fashion and updates.
M
♥