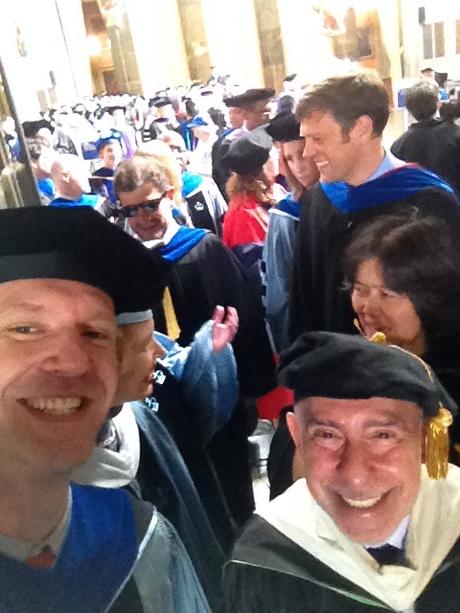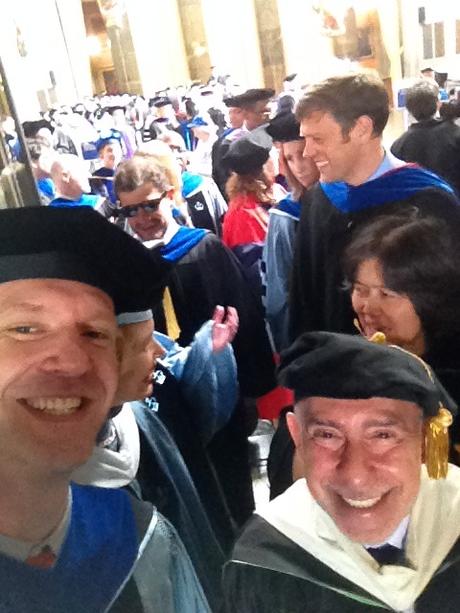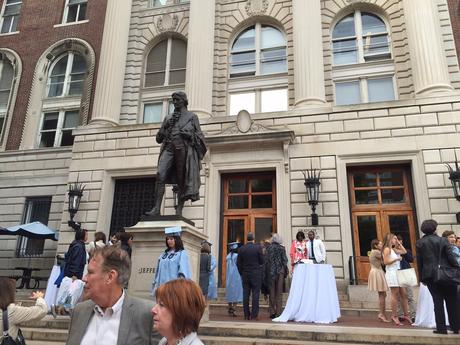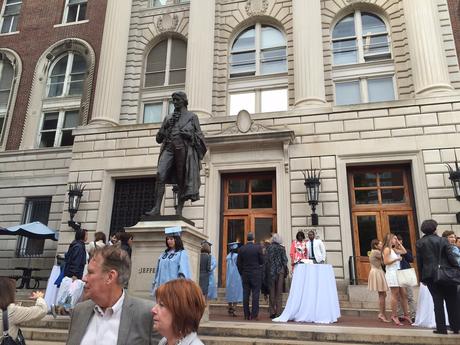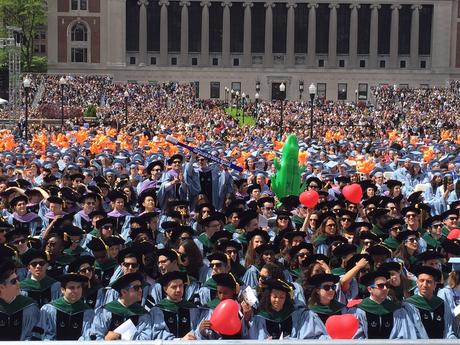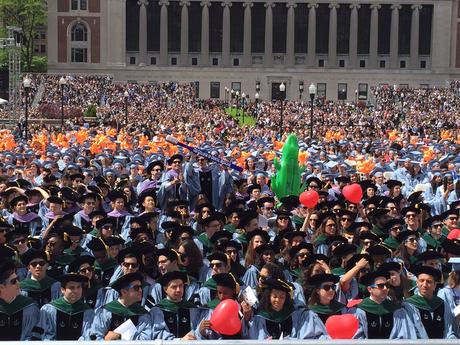 Columbia University: 2015 Commencement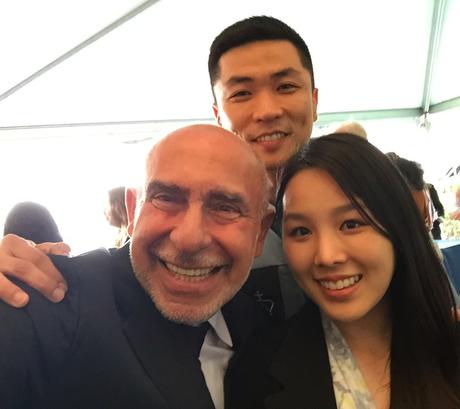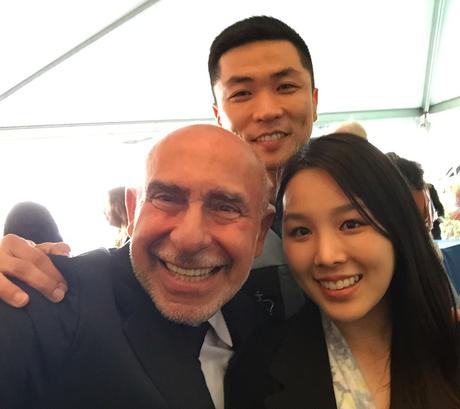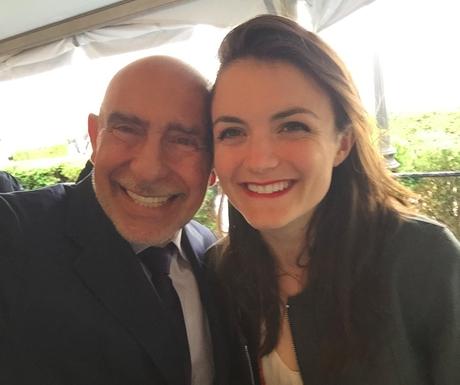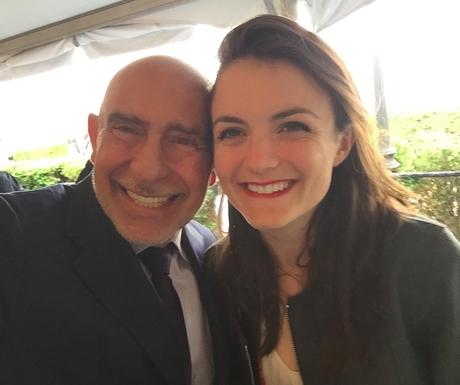 With my students David Ok and Kathy Hwang (left) and Elizabeth Spencer Morgan
It was a day of celebration and goodbyes for us at the Columbia University School of Journalism.  More than 200 students are now part of the School's alumni network. The Class of 2015 is now one day into the next chapter of their lives.
As I saw the students parade up the stage to receive their Master's degrees from our Dean Stephen Coll, I could only wonder about the profession they are entering, the challenges they will face and the stories they will tell.
My own 14 students from the  Multiplatform Design & Storytelling class were there, too.  I would like to say that they are ready to become mobile editors and visual storytellers for media across the globe.  They have learned that we live in the world of the media quintet, and that a storyteller must be able to tell a story from the shortest of Tweets, to the 3-bullet essence of the story for smartwatches and all the way to a multimedia long form story (as they all did for their final projects in my class).
To sit at a graduation is also to reminisce and to think of how you felt when you yourself received your degree and went into the world.
I received my undergraduate degree in 1969, long before we would hear of the Internet and multiplatform storytelling.  The platforms available to us were print, radio and television.  We all dreamed of a seeing our byline on paper, of course.  I had my own dreams of perhaps using my bilingual abilities in English-Spanish to contemplate a foreign correspondent assignment (that did not last long, as I discovered that laying out pages was more exciting).  My classmates wanted to work either for a major daily newspaper or for one of the wire services.  We could dream big, of course, but with more a more limited landscape for those dreams.
Today, these 2015 journalism graduates refer to themselves as storytellers, and the conversation after graduation was all about the diversity of jobs available. Among my students, some are going to start ups where they will be writing/editing/designing for mobile only.  A couple are going the television route.  Some are going to major magazines.
They have ample opportunities ahead and five platforms through which to tell stories.
So, I asked myself, where would I apply for a job if I was graduating in journalism today?
First choice:
Quartz ---I would go knock on the door of Kevin Delaney and ask if he had a job for a willing, passionate intern who could make good Cuban coffee on demand, and with plenty of obsessions to perhaps write and design a story here and there. Dream job that would be.
Second choice:
The New York Times digital division. There is so much that is new and experimental here that I would love ot inhabit the world of  The Upshot for a while.  (Ironically, The New York Times was one of my "dream jobs" back in 1969, too).
Third choice:
The Washington Post---there is some exciting stuff happening at the Post under Jeff Bezos. It is a newsroom that I know that is now effervescent with the media quintet and all its possibilities
Other choices:
NPR--a constant source of inspiration in how they handle storytelling, with emphasis on audio, which is such a key to what we do today.
Advertising agencies that know where it's at----I am intrigued by native advertising and what it can offer.  An internship in a top of the line, visionary ad agency would be a dream job, too.
For a moment there, I felt envious of what's ahead for them.
Good luck, Class of 2015.
TheMarioBlog post #1756
Please enable JavaScript to view the
comments powered by Disqus.
comments powered by

Disqus