Music's Biggest Night Set For February 10 At Staples Center In Los Angeles.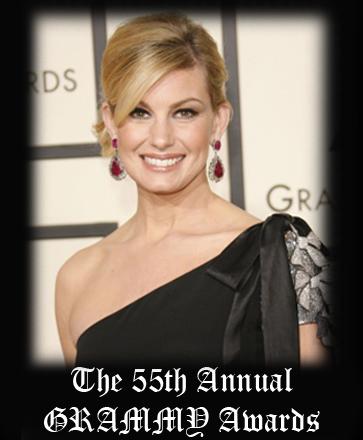 For the music lovers all around the globe, music's biggest night is back and rightfully so. The 55th GRAMMY Awards will be held at the Staples, Los Angeles. The names of some of the presenters and performances have also been announced. . Two-time GRAMMY winner LL Cool J will return as the host of Music's Biggest Night.
Expect a special performance by fourteen-time GRAMMY winner Alicia Keys and current nominees Maroon 5. Frank Ocean is also all set to perform at the 55th Annual GRAMMY Awards. Carly Rae Jepsen and Katy Perry, as well as actors Kaley Cuoco and Neil Patrick Harris, five-time GRAMMY winner Faith Hill, three-time GRAMMY winner Tim McGraw, and four-time GRAMMY winner Keith Urban will appear as presenters on the 10th of February 2013.
Dierks Bentley and Miranda Lambert, the Black Keys, Fun., the Lumineers, Mumford & Sons, Rihanna, Taylor Swift, Carrie Underwood, and Jack White, as well as Elton John and current nominee Ed Sheeran performing live together for the first time, and Justin Timberlake making his first live TV music performance in seven years in front of the March 19 release of his new album are some the performers that also include current nominees.
One of this year's leading nominees, Ocean is up for six awards: Record Of The Year for "Thinkin Bout You"; Album Of The Year and Best Urban Contemporary Album for Channel Orange; Best New Artist; and Best Rap/Sung Collaboration; and Best Short Form Music Video for "No Church In The Wild."
The 55th Annual GRAMMY Awards are produced by AEG Ehrlich Ventures for The Recording Academy. Ken Ehrlich is executive producer, Louis J. Horvitz is director, and David Wild and Ken Ehrlich are the writers.
The GRAMMY's are also being awaited for all the glitter and shine that will descend upon the red carpet. New fashion trends will be set will the glamorous and exquisite diamond jewelry and stunning gowns that will adorn the beauties of the music world. So stay tuned for the broadcast of the 55th Annual GRAMMY Awards on the CBS Television Network from 8-11:30 p.m. (ET/PT).