Chanterelle mushrooms and Swiss cheese make a tasty French filling with Calvados inside these flaky turnovers for a real autumn treat.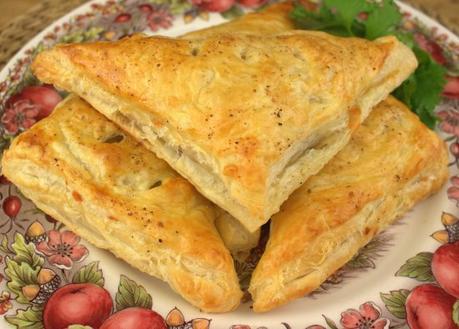 Mushroom and Swiss Turnovers
By Sue Lau | Palatable Pastime
My recipe of the day is for Mushroom & Swiss turnovers, which are quick and simple to prepare on the fly.
The story behind this recipe is that I was at the market an unexpectedly came across some delicious Chanterelle mushrooms. So I wasn't looking for them at all, but there they were, fresh and delicious looking. I couldn't resist!
While I didn't really have a plan for them, I bought them anyway. It's mushroom love.
Mushroom and Swiss Turnovers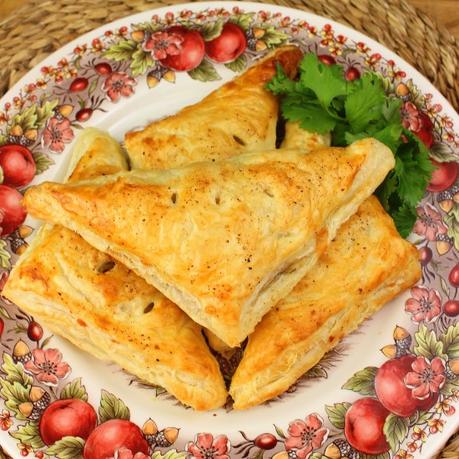 The joy of a refrigerated puff
As it turns out, I had a package of refrigerated puff pastry in the fridge that I was really planning to make a quick apple strudel with but had not got to yet (although I had better get a move on with the apples I have).
But I repurposed this to be an appie with the mushrooms. I can easily buy another pack of puff. I use the refrigerated kind because as it happens, sometimes I make menu changes on my feet and won't have time to thaw anything frozen. They sell it near the pie crusts.
Appies after a late lunch
The needed appie instead of dinner was perfect as we had a very late lunch at the Hofbrauhaus in Newport Kentucky. If you'd like a peek it is in my InstaFeed to the right. We had mugs of Festbier Marzen ale. Bill ordered the Hendl Chicken with hot slaw and German potato salad. I ordered the bratwursts with sauerkraut and mashed on the side.
It has come to be an autumn ritual for us to get down there. Some of you may have seen me post video of the oompah band inside. But today in there it was crowded, warm and stuffy see we sat in the biergarten where there was a nice breeze.
German Recipes
Of the things we ordered, I have recipes for, if you are interested: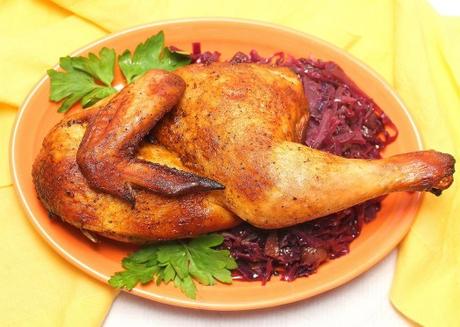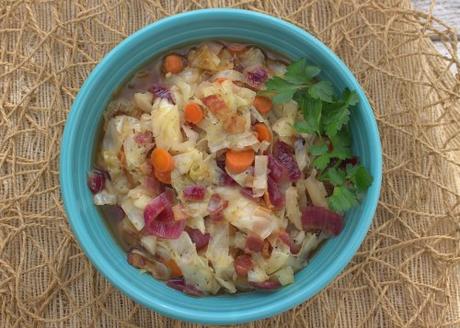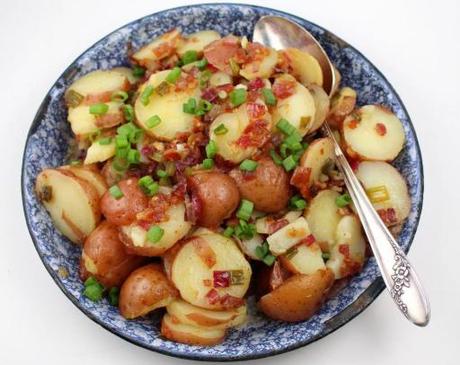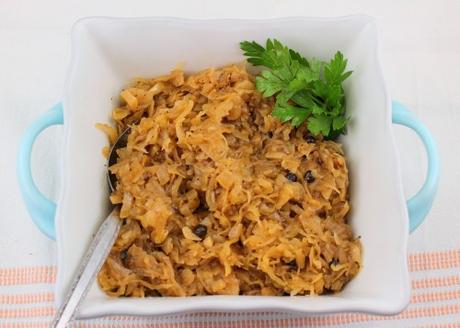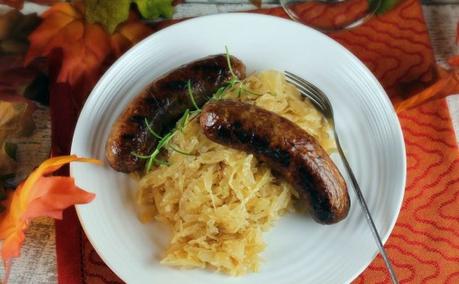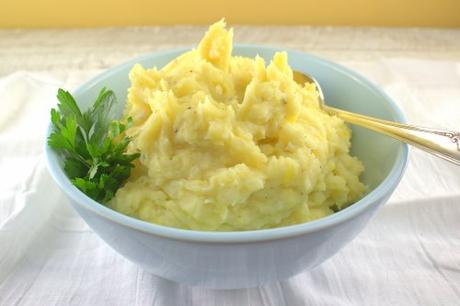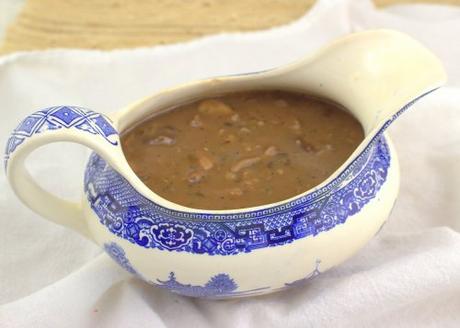 These are foods I tend to enjoy quite a lot in the autumn months of September and October. If I were to put together a weekly menu of sorts, you could bet some of these would be on it.
Turnovers with French Flair
The turnovers have a very French flavor to them. I guess because I did it that way purposefully. Mushrooms and pastry make me think of French foods. So I seasoned with a bit of thyme and marjoram as one might expect and sauteed them in butter with a bit of onion although you could use leeks or shallots. The pan is deglazed with Calvados, which is a type of apple brandy. If you don't have that and want to sub, try using applejack brandy, apple brandy or any other type of brandy, e specially one like apricot as the flavor profile will go well with the Chanterelles.
Mushroom and Swiss Turnovers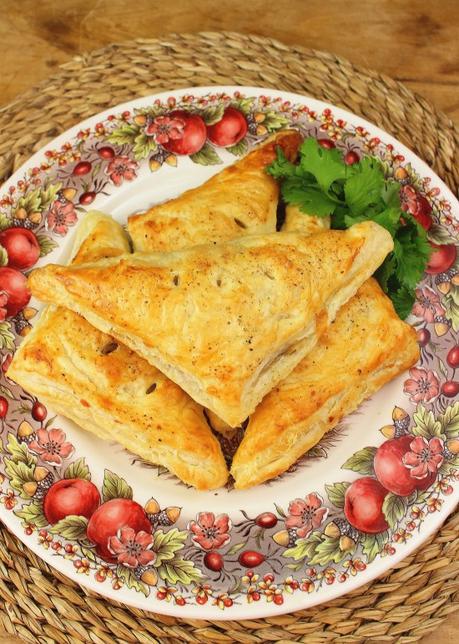 Mushroom and Swiss Turnovers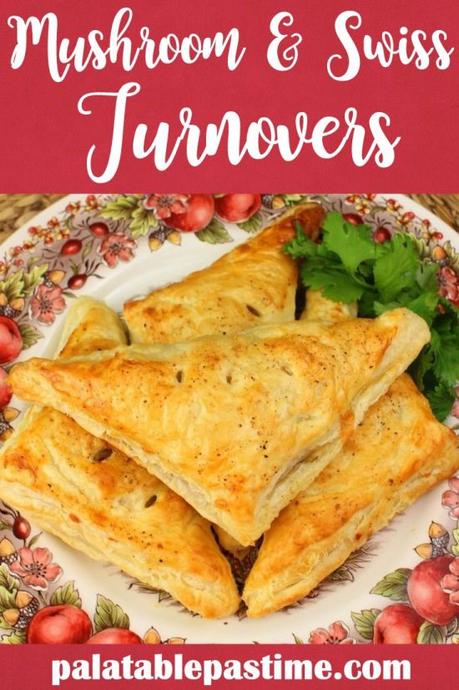 Also from Blogging Friends: