Dim lighting, nice plush wooden furniture with such quirky fun color scheme, seating that's a combination of indoor and outdoor, and a place that people have spoken volumes about the food.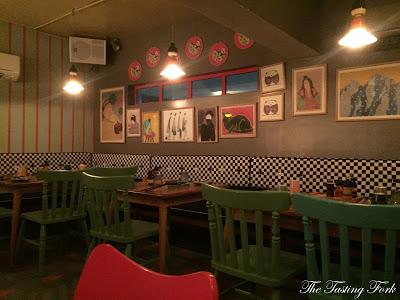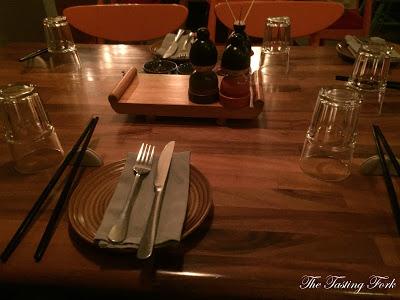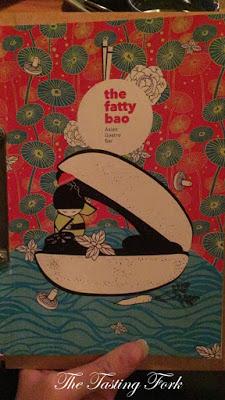 I was escorted to my seat and handed the menu. Placed an order for a Mickey Ninja- a vodka based cocktail with just a little bit of Jameson, flavoured with cucumber and orange slice. Very refreshing, slightly bitter, not at all overtly sweet, and decently strong. Also tried Made In China- a vodka based cocktail with earl gray tea and orange marmalade. Tasted so so good! But the star of all the drinks I tried was Double Jade. Gin with kiwi, khus and kaffir lime. Little tiny pieces of kiwi coming in every sip, with a beautiful kaffir lime flavor (which is my favorite ingredient in any cocktail). The presentation too was super nice!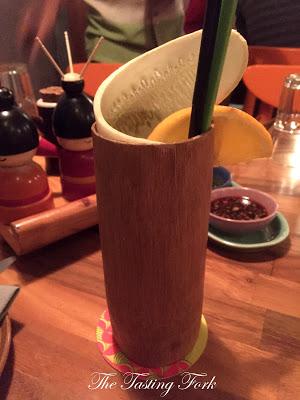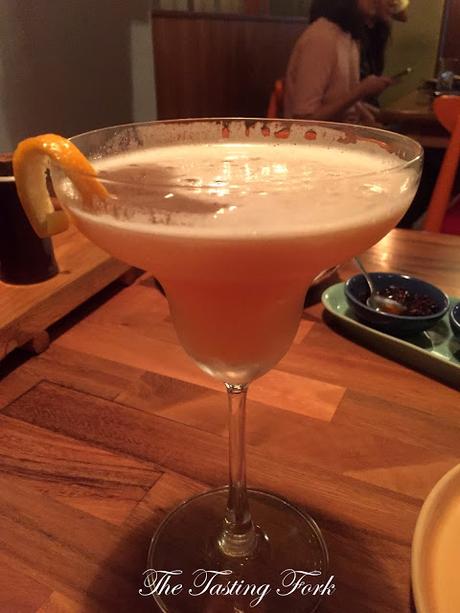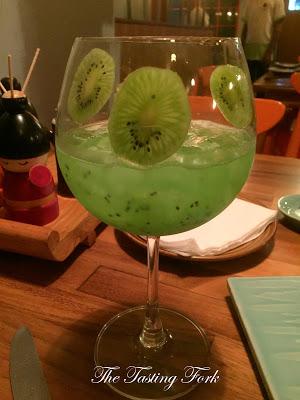 In appetizers I tried their California Roll, Char Siu Bao, Duck in Hoisin Sauce with Five Spice Bao and Vietnamese Sugarcane Chicken. The California Roll was just perfect! Delicious, crunchy, soft, with a marvelous soy sauce and wasabi. The Char Siu Pork Bao is Fatty Bao's hot selling item and it was as amazing as it always is. Soft yummy pork glazed with hoisin sauce, with green apples, kimchi salad and scallions. Incredible is the word for it! Duck in Hoisin Sauce was a roll that had a thick exterior and a stuffing of duck in hoisin sauce inside. Again, a stellar dish. The Vietnamese Sugarcane Chicken was our server's recommendation. Minced mashed chicken rolled around a sugarcane stick. The perfect thai flavor when you bite into the chicken!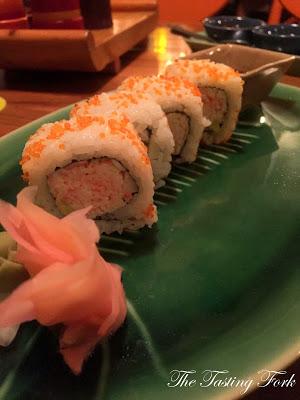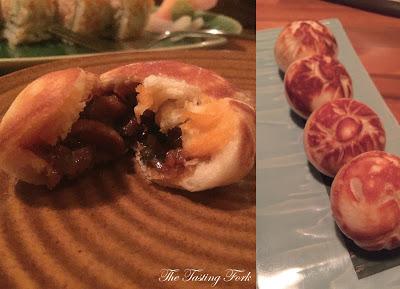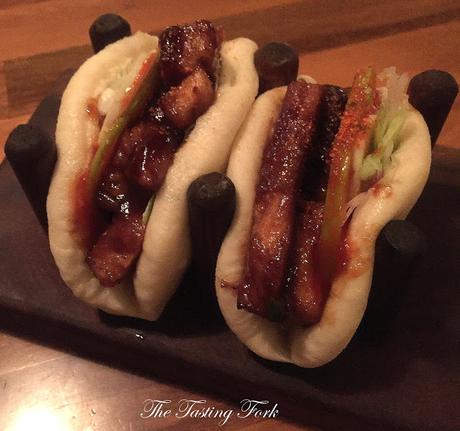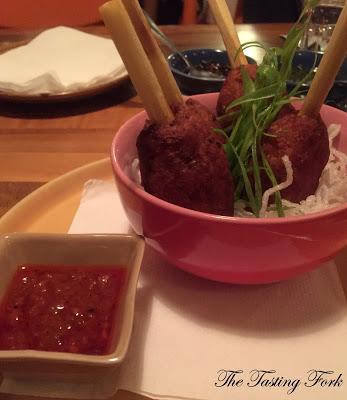 For mains we tried Red Thai Curry with Steamed Rice, Chicken Kung Pao and Chilli Garlic Noodles. Each of the dishes were mind-blowing! The Thai Curry wasn't the best I've had, only because of the watery texture of it. On the taste front, the Thai Curry was amazing! The Kung Pao Chicken and Chilli Garlic Noodles were absolutely spot-on. Not anything missing from the two dishes.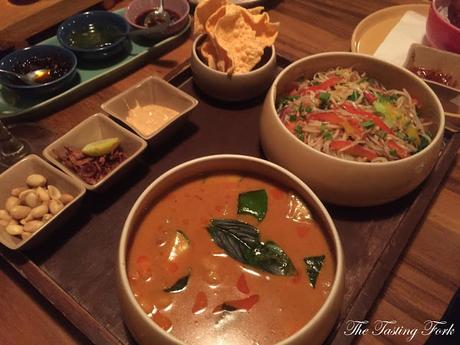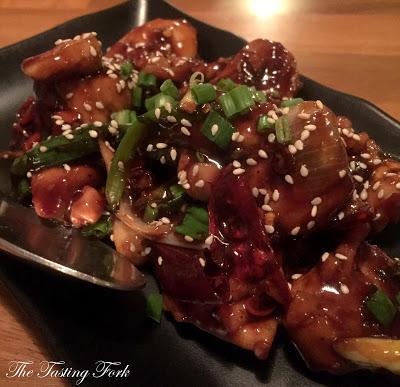 The meal up until now was no less than a euphoric culinary trip, but the dessert was yet to come, and we didn't know it was possible to take our experience a notch higher with what we'd had already. But we were so wrong. For dessert we tried Fatty Hill. It came with the crème brulee shaped like a hill (with its center being mint), coated with rice crispies, with chocolate cream around the crème brulee and a chocolate sorbet to seal the deal. Insanely delicious dessert! They had everything going right for them here. Every single component!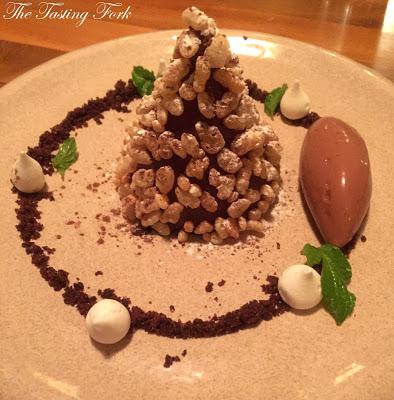 Fatty Bao exemplifies delicious food in every sense of the term. Soul satisfying food, food that makes you want to lick the dish till the last bite. Coming from the house of Manu Chandra, AD Singh of the Olive Group, you don't expect anything less of this place, and they make sure you go out smiling from their restaurant. My personal recommendation. Went from South Bombay to Bandra, and the trip was totally worth it!! Amazing service, informed and educated staff, smooth experience throughout the evening and not one glitch seen (neither at my own table or at other tables).
Address:
Ground Floor, Summerville, Junction of 14th and 33rd Road, Linking Road, Linking Road, Bandra West
Timings:
12 Noon to 3:30PM
7PM to 1AM
Disclaimer: The review was done on an invitation from the establishment. All views expressed belong entirely to me and are completely unbiased in nature. However, readers may exercise their own discretion.
Connect with me on:
Twitter: 

@sahibagursahane
Instagram: 

@thetastingfork
Facebook: www.facebook.com/thetastingfork