Anthony's Restaurant Rating:
78/100 X
Welcoming:10/10 Menu Choices: 8/10 Food Presentation: 7/10
Food Temperature: 8/10 Food Taste: 14/20 Service: 7/10
Ambiance/Music: 8/10 Architecture/Interior: 8/10 Air Quality: 8/10
Total: 78/100
Mum&I is a unique restaurant that opened in March 2012 offering Beirut's culinary connoisseurs with the finest homemade food. The owner, Samia Massoud, who learned a handful of recipes from her mum, opened a restaurant by pure chance. Customers at Mum&I l came to enjoy good food and left happy; and through word of mouth, Samia's cooking was well praised all around the country. I have already visited this place twice and enjoyed it so much. Along with other people, I am here to enjoy the night light ambiance Mum&I can offer for special and private dinner parties…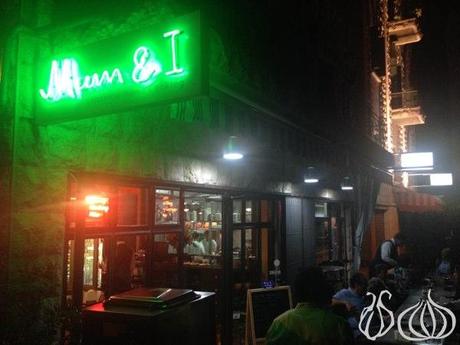 Facing Mathaf behind Volvo showroom you'll see a green sign, Mom&I, beautiful written in neon lights. Samia, welcomes you into her home. A blackboard outside displays the menu which will prepare you for one of the greatest culinary experiences you will be encountering the next couple of hours.
The place described:
Two large doors facing the National Museum
An outdoor terrace
Metallic facades painted in black welcomes just the right amount of light
The floor is covered with old green Lebanese tiles with a single alley of colorful tiles
High ceiling with for pending lights
Two fridges, one filled with a large choice of soft drinks (Pepsi, Coca-Cola, Almaza, 961beer, Perrier and San Pellegrino) and the other contains some desserts (meghle, mouhallabiya and amareddine)
The facing wall, covered with a large mirror reflects the outside road which makes the place look twice as big
Under the mirror, there's a long sofa that carries all the colors of the place
Square wooden tables and Lebanese style chairs covered in leather seating. The restaurant's logo is imprinted on each chair
At the right, the kitchen appears behind the clear glass with a buffet displaying the desserts, a glass bucket and three wine bottles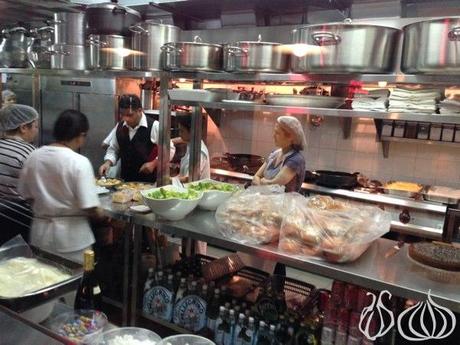 Mum&I that only opens for lunch can be privately booked for dinners or special events. Exceptionally tonight, we were invited for a "Diner's" night. This simple homey restaurant has been transformed into an American Diner pumping with music from the 70s and 80s. Over the bar a neon signboard mentioning clearly that tonight's menu will be Pizzas, Burgers and Hotdogs.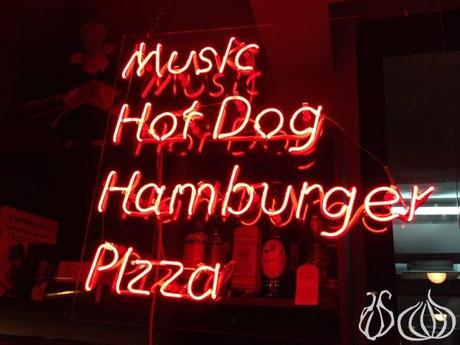 Dinner started with popcorn, carrots in lemon juice and nuts distributed on all the tables. A wide choice of drinks setup on a table outside for everyone to help themselves. Small pizzas followed before starting with the serious stuff. I enjoyed the Pizzas so much. Homemade with love and perfection, these small round bites are delicious.
The pizza is 8cm round is filled homogeneously with cheese, ham, olives and tomato paste, completely without even spilling outside the circle. A small pizza, spongy thick and slightly crunchy on the sides . You can feel the richness of the ingredients, not just the bread like the ones you find in the bakeries of the city.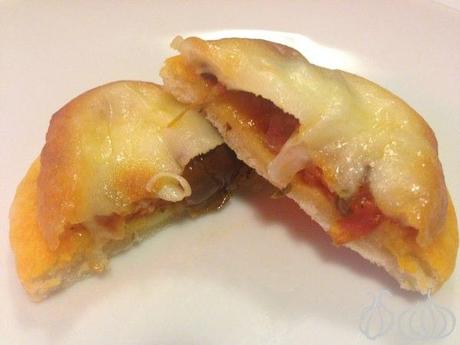 Dinner with a homemade feel, followed:
Shrimps Salad: Generous and fresh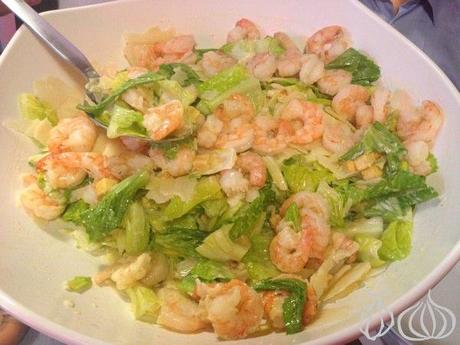 Cheese Burger: Homemade style served in Prunelle's unique brioche buns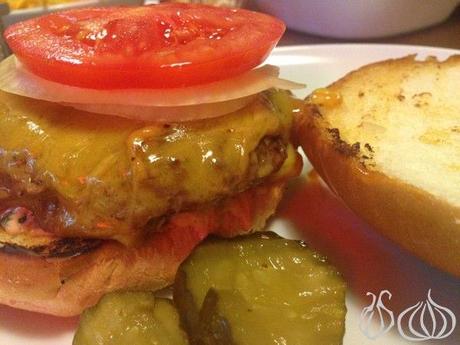 Chicken Burger: Lebanese style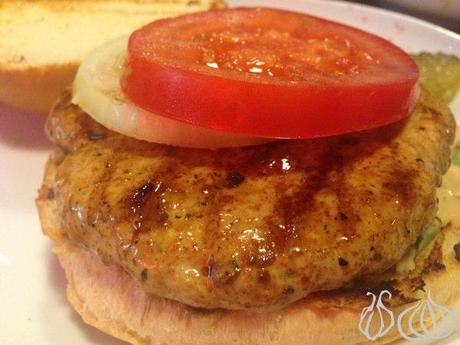 Frankfurter: American style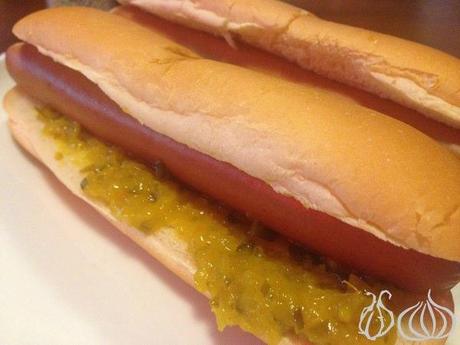 Desserts:
Ice cream from the machine (Merry-Cream) with toppings, smarties, meringue, marshmallows – Yum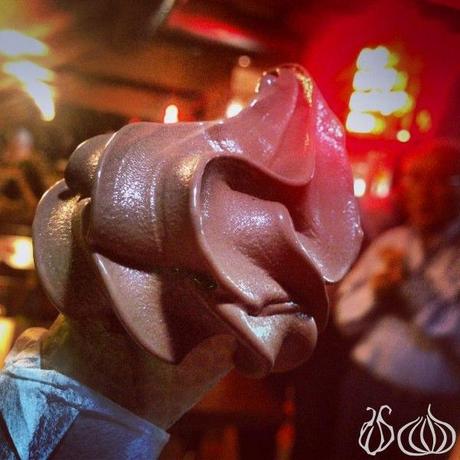 Cheese Cake: Thick with beautiful colors decorated with raspberries and blueberries. I like its thickness and freshness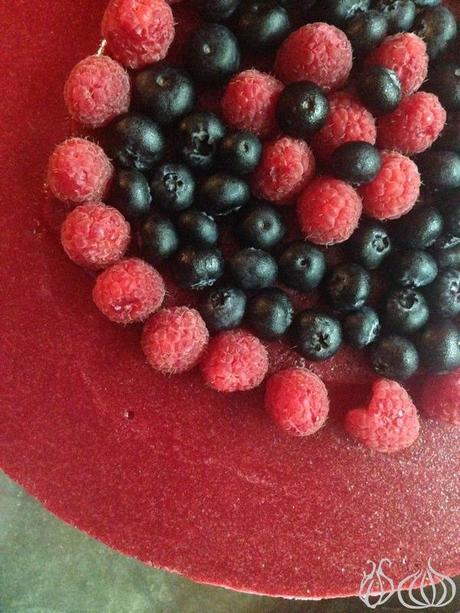 Chocolate Brownie Cake: Moist and tasty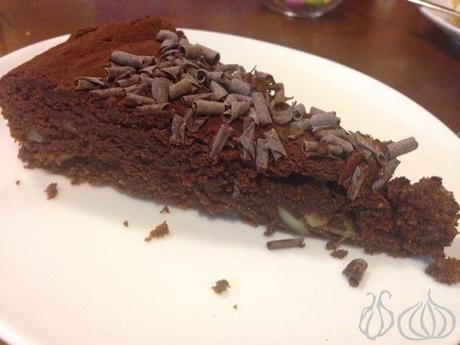 An interesting, special and fun night spent at Mum&I.
























Pages  [
1
]  [ 2 ]  [ 3 ]