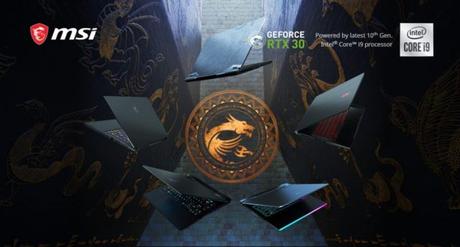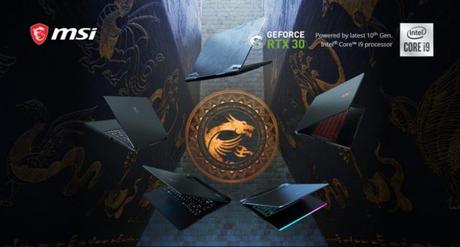 MSI unveiled a full list of new and updated laptops in CES 2021.
The GE76 Raider Dragon Edition Tiamat is one of the most powerful of the company.
MSI is no stranger to PC gaming, and its MSIology presentation at CES 2021 brought a flurry of new machines. The new introductions cover a whole range of game requirements and promise innovative improvements with new graphics hardware.
Not all MSI product launches are brand new, but they will be among the first to feature Nvidia's powerful Amp architecture. All new laptops come with integrated GeForce RTX 30 series GPUs that promise big improvements in both ray tracing and AI. Another key to the new MSI laptops is Resizable Bar technology, which allows the CPU to fully utilize the GPU's memory. With the right hardware, this should result in a solid increase in performance.
See also: Nvidia GeForce RTX 30 Series: Everything You Need To Know
The new MSI laptops also make a point of staying connected at top speed. They pioneered Wi-Fi 6E, and MSI worked with Microsoft to achieve better Azure cloud integration.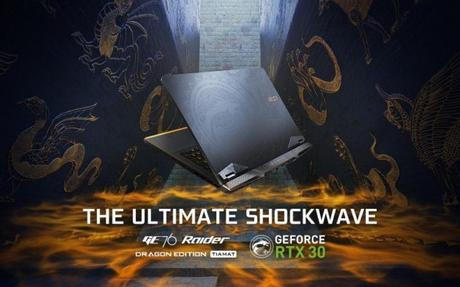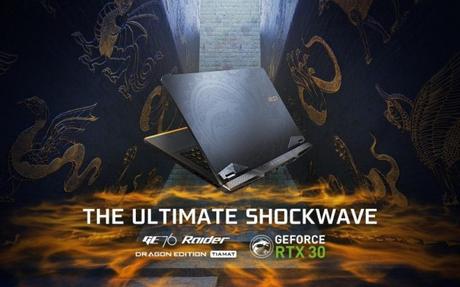 Now is the time to discuss the Mother of All Gods. The only way to unleash their power is with the GE76 Raider Dragon Edition. It highlights the Raider line that is engraved with MSI's dragon motifs and the power you could want. The GE Raider series has been expanded with the GeForce RTX 3080 graphics from Nvidia and the Core i9 processors from Intel. Along with Wi-Fi 6E for speed, the GE Raiders use MSI Cooler Boost 5 technology to stay cool under pressure.
MSI's GE Raider series starts at $ 1,499 and is available for pre-order now.
The MSI GS66 Stealth is also getting a makeover for the New Year, but it remains true to the worker by day and the player by night. In addition, the graphics of the GeForce RTX 30 series and the Cooler Boost Trinity Plus system from MSI for improved cooling. MSI chose a 300 Hz IPS device with True Color 3.0 for the display.
Pre-order your MSI GS66 Stealth is now available for $ 1,799.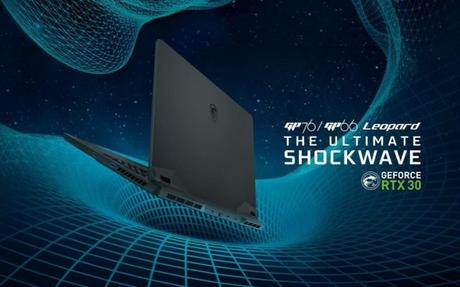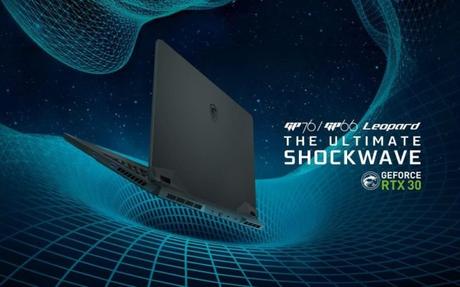 The starts are starting to come and they don't stop coming. Next up is the new Leopard family GP66 and GP76, designed for engineers and gamers alike. The chassis is slim enough to fit into your day-to-day work, but offers the performance you would expect from MSI. The new Leopards include both RTX 3080 graphics and the latest 11th generation Intel Core i7 processors. You will also find plenty of I / O ports for your peripherals. MSI's GP66 and GP76 Leopard laptops support 8K displays to ensure that no details go unnoticed during technical work.
Pre-order your new Leopard now from $ 1,799.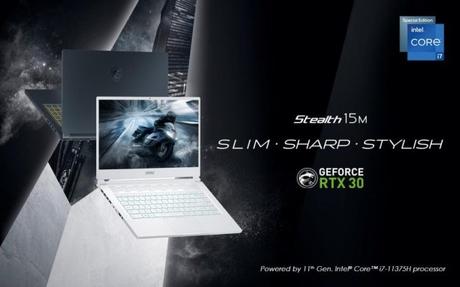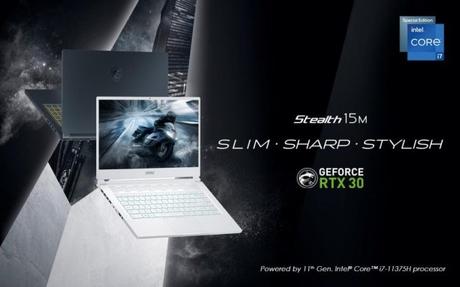 While the GS66 Stealth hovers among the slimmest, most powerful gaming laptops, the Stealth 15M is MSI's new kid in town. It weighs less than four pounds and is only 0.63 inches thick. With this slim form factor, MSI also opted for an 11th generation Intel H-Series processor and GeForce RTX 30 Series graphics from Nvidia. It is available for pre-order starting at $ 1,399.
The GF65 and GF75 stay thin and benefit from some of the same improvements as the GS66 Stealth. You will find new Intel Core i7 processors and familiar GeForce RTX 30 graphics as well as a smooth 144 Hz IPS display. The GF Thin series is among the most affordable, announced at CES 2021 and starting at $ 999.
Last but not least, MSI also showed the makers some love at CES. The Creator 15 is meant to be an all-round performer, highlighted by a 4K true pixel display that has been verified by Calman. As you might have guessed, the Creator 15 is keeping up with RTX 30 graphics, which is great news for video and animation rendering. While you can now take advantage of most of MSI's other offerings, we'll have to wait a little longer for more information on Creator 15.