Innovation and technology are inseparably and comfortably entwined into the lives of billions of people the world over, often serving to make life that little bit more interesting or enjoyable. However, a host of cutting-edge ideas and products also exist which their creators envisage making a far more profound and significant effect on the world and its many problems. This week on Into The Wild, we will tell you about some of these forward-thinkers and how they're products are changing the world for the better.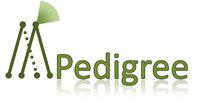 mPedigree:
Founded by Bright Simons, mPedigree addresses the huge problem of counterfeit medicine in the developing world. The World Health Organisation estimates that up to 30% of medication sold in developing nations is affected by the counterfeit medication industry, killing up to one million people unnecessarily every year. In West African countries it is worse still, with estimates of up to 60% of all medicine sold thought to contain potentially harmful ingredients. It is not until you consider that the target of this horrifying trade is those that are already vulnerably ill that the scale of the problem, and need for a solution, becomes truly apparent.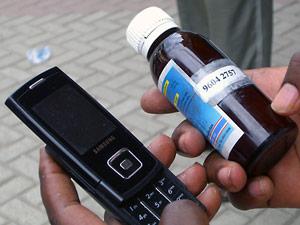 In 2007, Bright Simons began his vision for changing this shocking situation. Starting in Ghana, mPedigree works with mobile phone network providers, as well as pharmaceutical manufacturers, to offer a free SMS texting service enabling consumers to quickly verify whether their purchased medication is in fact legitimate or not. A scratch off panel reveals a unique number which is sent to the manufacturer which responds seconds later with the drug's authenticity and its expiry date.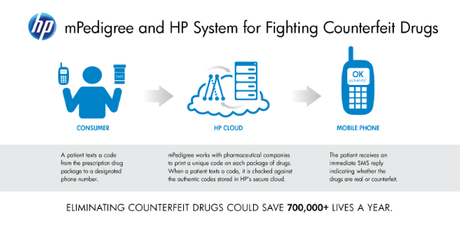 The benefits of such a system are obvious; sick people with assured access to the treatment they require to survive. Mobile phone ownership, whether personal or shared, is surprisingly widespread throughout Africa, with an estimated increase of 400% between 2005 and 2010. In addition, mobile phone signal is available in 95% of the continent, enabling a vast number of people, regardless of educational background, income or status with the ability to get the treatment they need.
Founder Bright Simons describes mPedigree as 'the building of an infrastructure of trust' with the potential to 'totally transform the health care system of Africa'.
Read more about the great work of mPedigree. Also watch If Symptoms Persist, a documentary presented by mPedigree on the problem of counterfeited medication and the work they do.
 By Alex Prior