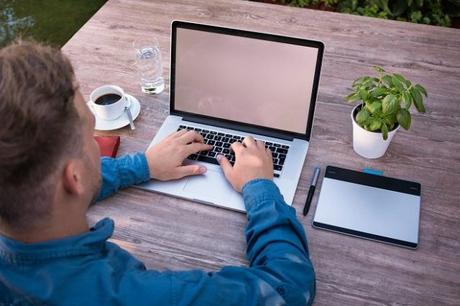 Your business is booming and you're now starting to outgrow the small spare bedroom you call your office. It's a daunting leap, moving your business out of your home but in doing so you'll find that a new space can offer you a new lease of life.
But instead of converting the garden shed into a new office - and sitting over a plug-in heating during the height of winter - consider these options when it comes to moving your business out of your home.
The benefits of moving your business out of your home
There are many reasons why you may need to consider moving your business out of your home.
A more structured routine - If you need to get up and physically leave the house you're more likely to fall into a daily routine that can boost productivity and ensures you don't sit in your PJs until 10am before getting started.
You can feel more motivated - Leaving the house for work can give you the motivational boost to be more productive.
You can create a better work/life balance - Working from your home can lead to you blending your work life and home life, this creates disruption and an inability to switch off from your business. A space away from your home means you can cut ties with your work once you leave for the day and enjoy a healthier balance.
You can be sociable - Sometimes, if you work from home alone you can feel isolated. Working outside your home allows you to speak to people on a more regular basis as you leave the house.
More space - If you're leaving the spare room behind, you're likely going to gain more space. This allows you to expand your business and also work more productively.
Regulatory issues - Certain businesses can be difficult to run from residential property - for example, if you're working with food or chemicals. A place away from your homes means you can work in these remits without worry.
Where to store stock and equipment when moving your business out of your home
If you've historically stored your business equipment or stock in your home, it's time to consider a dedicated space away from your property.
A storage unit is a great solution, offering a clean and dry space to keep your products safe and some allow you to access it 24 hours a day.
Where can you move your business to
You have a range of options when it comes to where you can up sticks and move your business to. Here are a few to consider.
A dedicated office space or workshop
You can rent out office space or workshop on a monthly basis, allowing you a permanent location to work on your business. It's important you carefully consider where you rent an office space. If you travel regularly for your business, a location near your train station or close to the motorway is a good option.
If you want to work closer to home, find an office space that is close enough to walk to. Of course, the cost of rent will increase the closer you are to the town centre and main travel routes so carefully consider your monthly budget and costings before you sign any agreements.
There are office spaces around the UK now that allows you to hot desk. This means if all you need is a computer and an internet connection to get your work done, you can rent out a desk for the day and turn up.
It's also a great way of connecting with other local business people, adding a social element to your day and allowing you to network at the same time. Office Genie is good place to start your search for a hot desk location.
Ready to move your business out of your home? Take on these tips and enjoy bigger and better opportunities with a dedicated space for your operations that works for your needs.